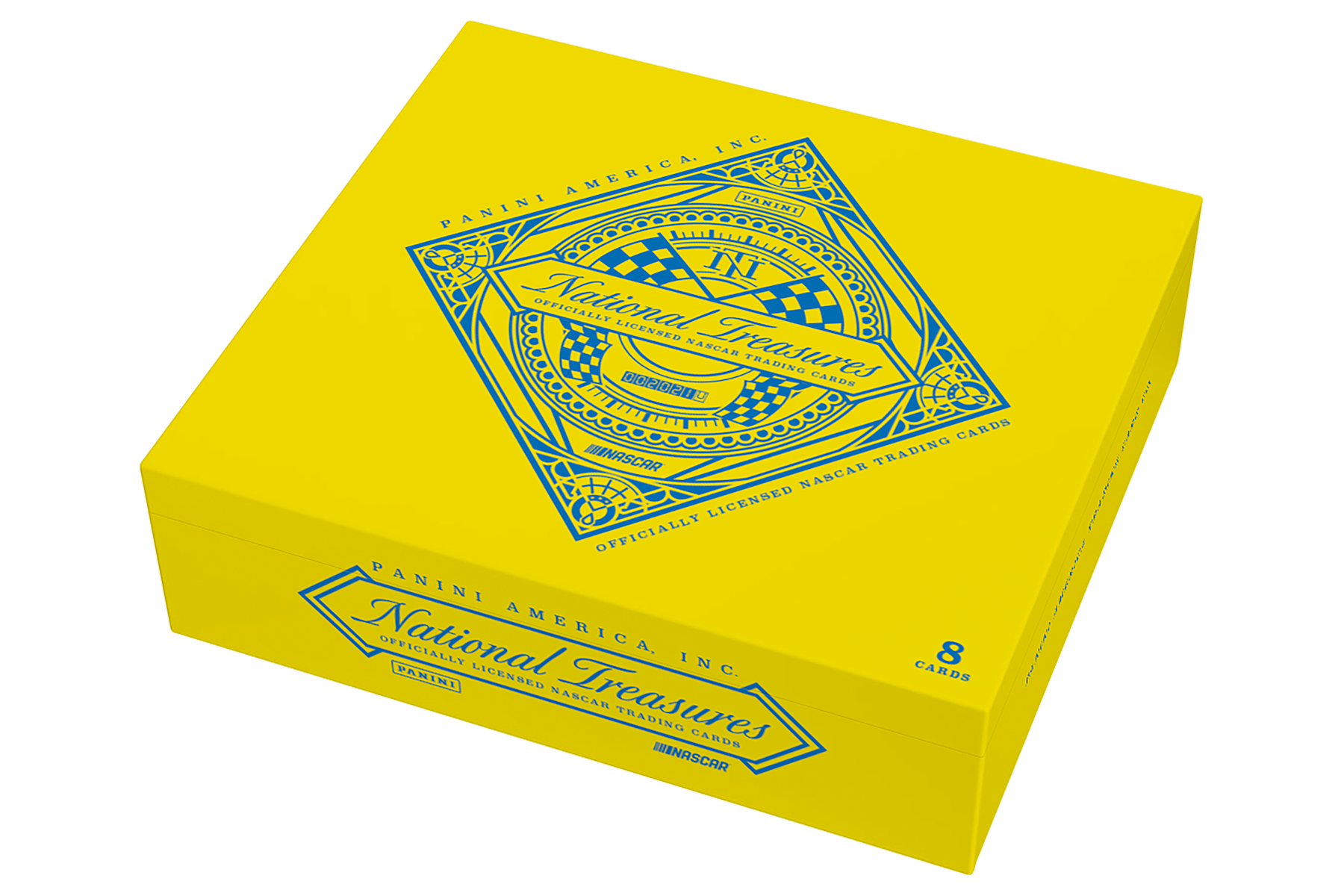 The hobby king, National Treasures, officially burns up the track starting tomorrow (01/14/2022), online and in hobby shops!  Don't miss this product, these boxes are stacked! On average look for four autographs, three memorabilia cards, one base/parallel and one booklet per box. Don't wait for the checkered flag to get your hands on some. Step on the gas!
2021 National Treasures Racing is primed to deliver plenty of insane patches and autographs from your favorite drivers!
Whether it's historical pairings like Jeff Gordon and Jimmie Johnson or father/son duos like Bill and Chase Elliott, Dual Autographs features ten iconic pairings that collectors are sure to covet.
Look for four autographs and three memorabilia cards per box!
Enjoy the imagery and stay tuned for additional coverage. 2021 National Treasures Racing will be available online and in hobby shops Friday, January 14th. #PaniniRacing #Nascar #WhoDoYouCollect
Also connect with us on:
Instagram: https://www.instagram.com/PaniniAmerica/
Facebook: https://www.facebook.com/PaniniAmerica/
Twitter: https://twitter.com/PaniniAmerica/