Written by Kort Peters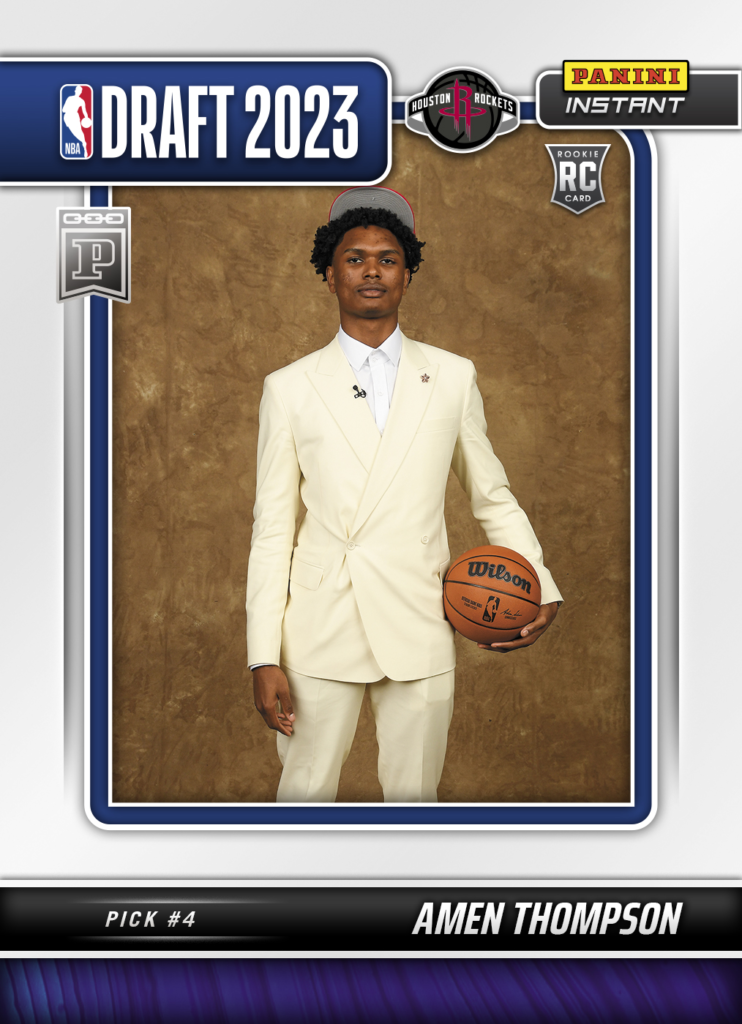 As the 2023-24 NBA Season has tipped off, Panini Instant NBA will arrive on our Blockchain on Friday, November 17th. The first packs will highlight the 2023 Draft Night and RPS First Look. The cards will feature the Blockchain debuts of Scoot Henderson, Ausar Thompson, Amen Thompson, Cason Wallace, Gradey Dick and Dereck Lively II. The packs will be available on November 17th at 10 am in packs of two cards each for $10.
The base cards will be minted to an Ultra Rare #/49 with parallels of Red #/25, Versicolor #/5 and Black 1/1. Customers will have a chance to get 2 coveted 1/1s in every pack!
The base cards and red parallels will be used in a collection challenge featuring #/10 red, white and blue parallel rewards.
Stay tuned for upcoming announcements on Instant NBA packs throughout the season featuring the best performances on the court!