ESTIMATED RELEASE DATE: Available NOW at Fantatics.com & Target.com
DETAILS:  Panini America has introduced a factory set for it's 2020-21 Flux NBA Basketball Product, available at retail locations only. 2020-21 being the inaugural year for the Flux product – it's exciting to offer an opportunity for collectors to pick up a complete factory set. The beauty of a factory set, as we all know, is the guarantee that the collector leaves with one of every base card available. Let's not forget the star-studded rookies from this particular draft class, including the likes of (Rookie of the Year winner) LaMelo Ball, Anthony Edwards, Tyrese Haliburton, Cole Anthony, and many more. In addition to a loaded 250-card  base set, each factory set includes as additional 5-card bonus pack of limited edition colored parallels – sure to be highly sought after by collectors. The base sets themselves are built with exclusive card stock, featuring OptiChrome technology, and produced in limited quantities for this retail-only release.  See additional details below including a sneak preview of the product.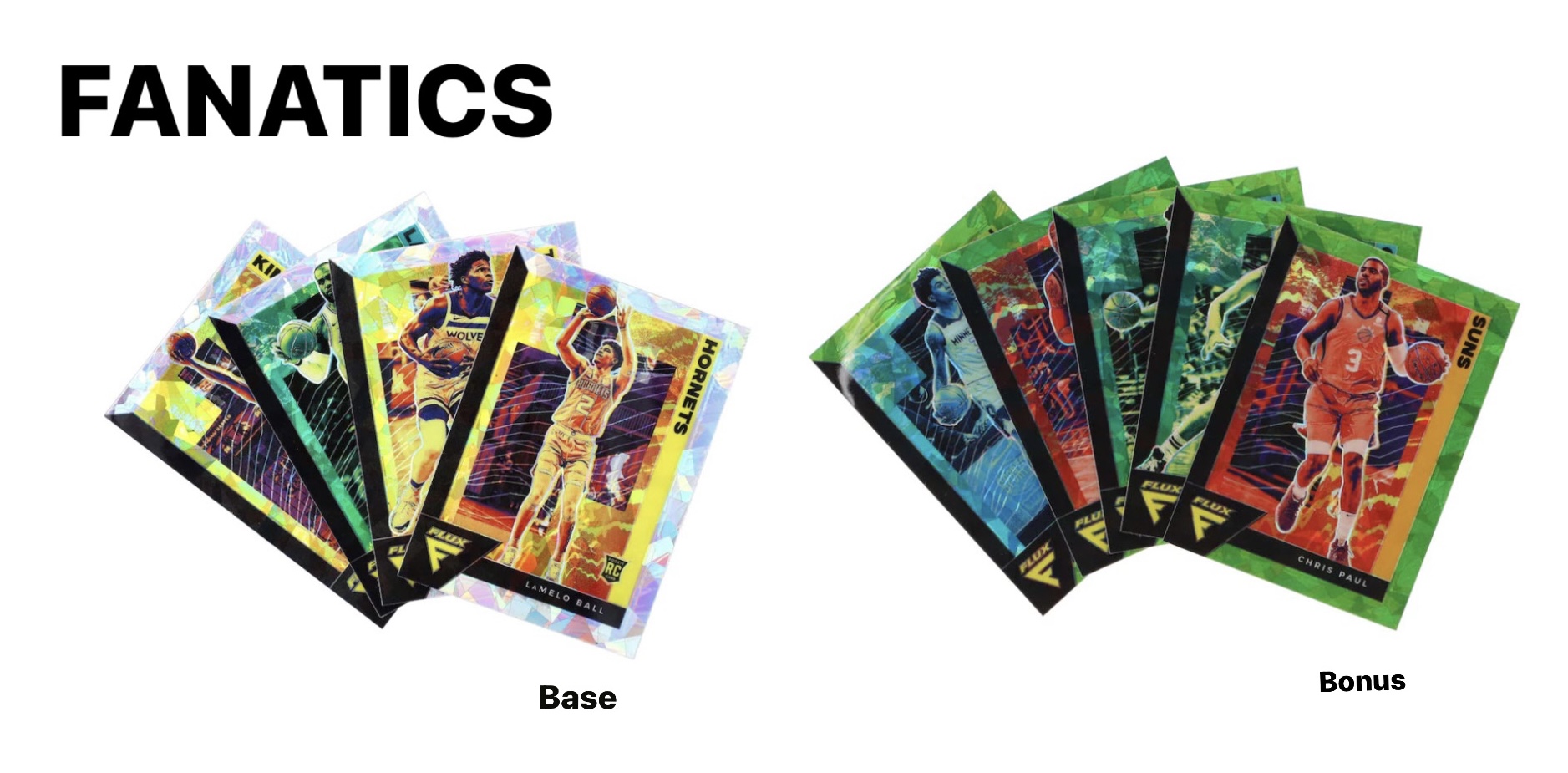 FANATICS Factory Set Breakdown:  Each Fanatics Factory set includes a retail-only 250 card Flux NBA Set (200 Base and 50 Rookies), featured on exclusive Silver Cracked Ice Prizm design. Also, each Fanatics Exclusive set includes a bonus pack containing 5 Green Cracked Ice Prizms! See extensive sneak preview of base and bonus card images below.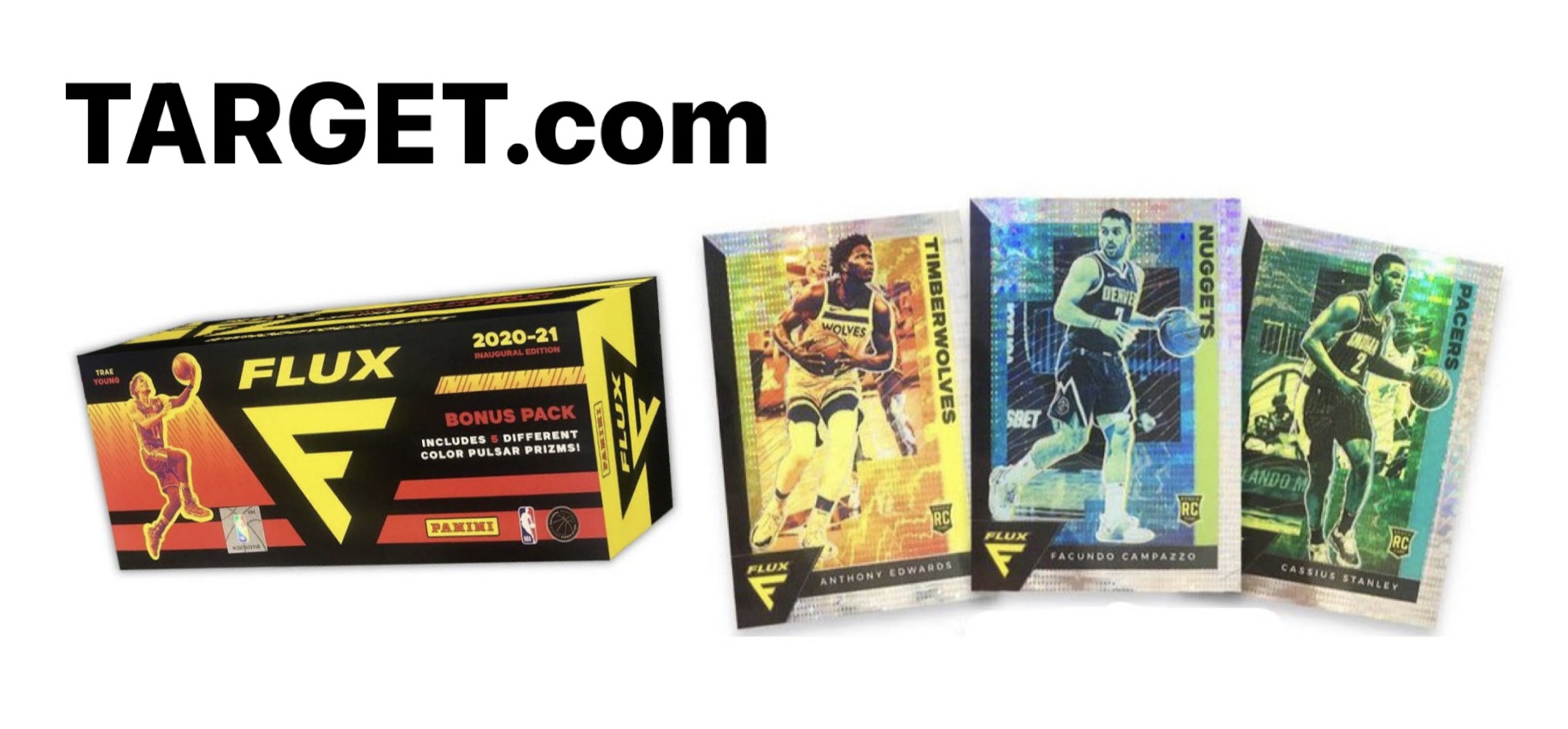 TARGET.COM Factory Set Breakdown:  This Target.com online exclusive features a 250-card set including 200 Flux Base Factory Pulsar and 50 Flux Rookie Factory Pulsar. This set also includes a bonus pack with 5 different Color Pulsar Prizms! Colored parallels include: Red Pulsar, Blue Pulsar, Green Pulsar, Gold Pulsar, and Black Pulsar. See extensive sneak preview of base and bonus card images below.
*All information is accurate at the time of posting – content is subject to change.
SHOP Fanatics Set:  https://www.fanatics.com/nba/logo-gear/2020-21-panini-flux-basketball-factory-sealed-complete-set-with-bonus-pack-fanatics-exclusive/o-3581+t-69364177+p-3702959078+z-8-3980562086
SHOP Target Set:  https://www.target.com/p/2021-panini-nba-flux-basketball-trading-card-set/-/A-83821122
VISIT: PaniniAmerica.net
Also connect with us on:
Instagram: https://www.instagram.com/PaniniAmerica/
Facebook: https://www.facebook.com/PaniniAmerica/
Twitter: https://twitter.com/PaniniAmerica/