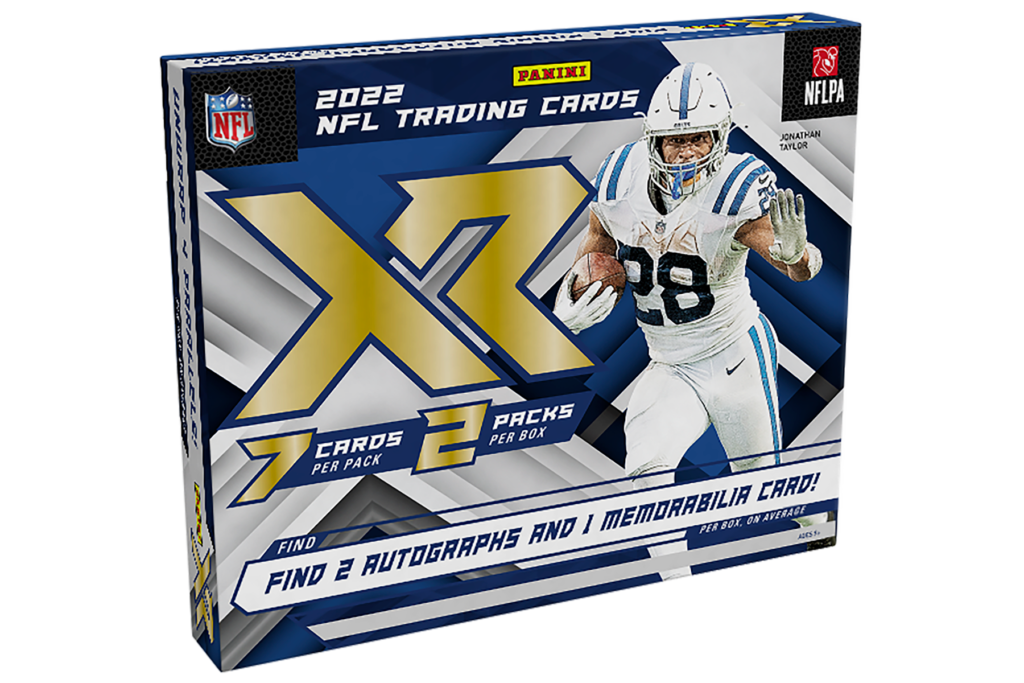 RELEASE DATE:  Wednesday, January 4th at 11am (CST) at the Panini Direct Store
PIS DOCUMENT:   See Image Gallery
DETAILS:  It's one of the best Football products of the year, full of dynamite content, yet seems to fly under the radar. I'm talking about XR Football. This week marks the release of 2022 XR Football, and NFL collectors are going to lose their mind! Chase a variety of autograph cards featuring NFL Shields, Nike Swooshes, Team Logos, Draft Hats, and more! Take a look at the QC gallery below to capture a true appreciation for the hits this product is packing.
PRODUCT BREAKDOWN:
Hobby boxes of 2022 Panini XR NFL Trading Cards contain seven cards per pack and two packs per box!
Look for two Autographs (including one Rookie Autograph Jersey), one Memorabilia card, one Insert, and four Parallels per box, on average!
Collect some the most unique one-of-one patch autos of the 2022 NFL season.
Find autographs that feature NFL Shields, Nike Patches, Team Logos, Draft Hats, Shoes, Gloves, Footballs and more!
Hunt for Brand New Case hit inserts Rated R, Rated XR, X-Clusive, and X-Ploits.
*All information is accurate at the time of posting – content is subject to change.
SHOP THIS PRODUCT:   CLICK HERE
VISIT: http://www.PaniniAmerica.net
Also connect with us on:
Discord:  https://discord.com/invite/9PUgPHSdxq
Instagram: https://www.instagram.com/PaniniAmerica/
Twitter:  https://twitter.com/PaniniAmerica/
Facebook:  https://www.facebook.com/PaniniAmerica/