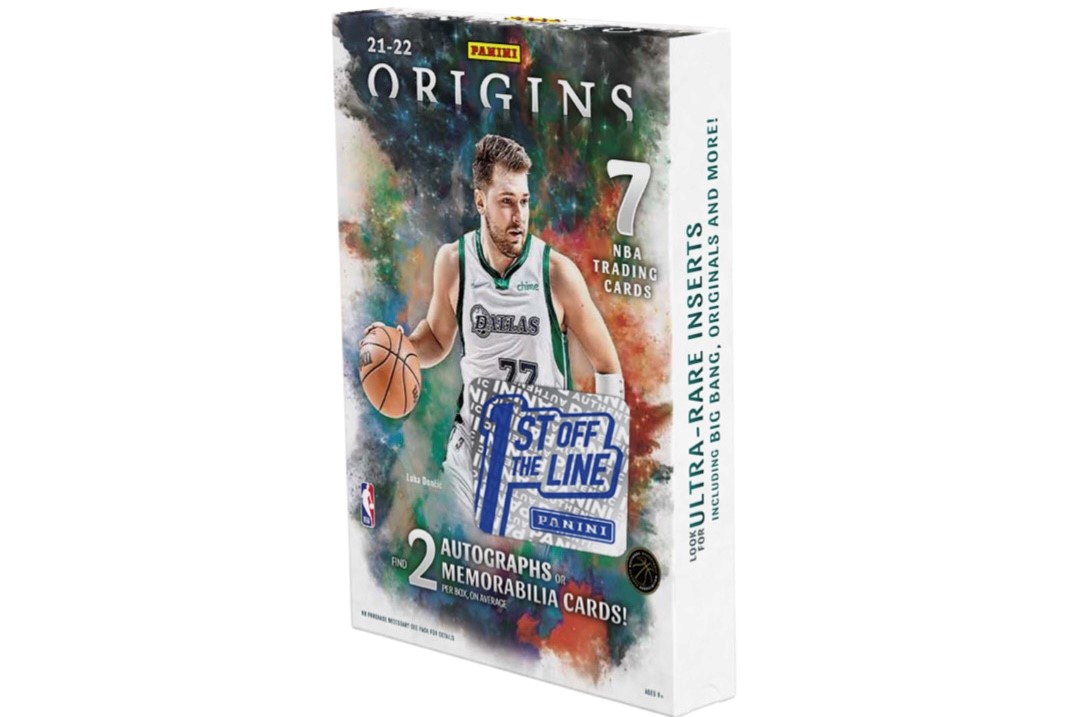 AVAILABLE: Thurs, March 3rd (11am CST) via Dutch Auction
DESCRIPTION: Origins is back for the 2021-22 NBA season! The Origins product is one of the most eye-catching products released by Panini America. Not only is it esthetically interesting, but it's a product that packs a lot of value by way of on-card autos, multi-signature booklets and inscriptions. Collectors will also be elated to know that autographs from Cade Cunningham, Evan Mobley, Jalen Green and Josh Giddey will all be 100% live in this release! See product breakdown below.
PRODUCT BREAKDOWN:  The First Off the Line 2021-22 Panini Origins NBA Trading Cards Box contains 7 cards per pack and 1 pack per box. 
Find 1 FOTL Parallel (Purple FOTL #'d/18 or Swirl FOTL #'d/3) and 1 FOTL Rookie Autograph Purple (#'d/49), in addition to 1 other Parallel or Insert and 1 other Auto or Memorabilia card in each FOTL Box!
Autographs from Cade Cunningham, Evan Mobley, Jalen Green and Josh Giddey will be 100% live in Origins!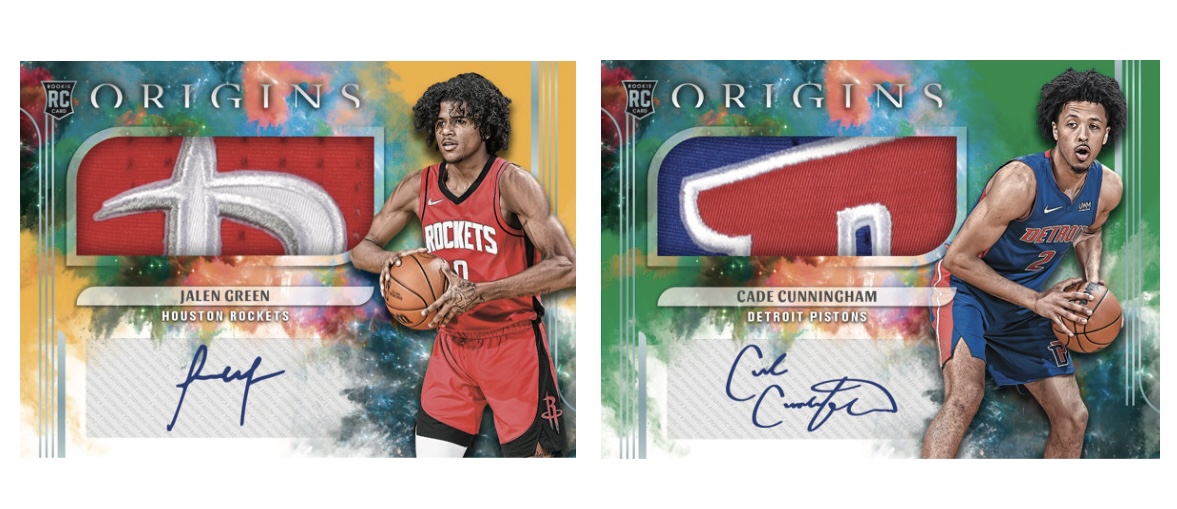 Look for a brand new lineup of SSP Inserts this year in Origins, including Originals, Origins Stories, Big Bang and Origination!
The popular Silver and Gold Ink Rookie Autographs cards are back again this year featuring a star-studded lineup of rookies from the 2021 NBA Draft!
Collects will enjoy an incredible lineup of parallel content in the Base Set, which includes Veterans and Rookies from across the league! Look for the following parallels: Red, Blue, Orange, Pink, Turquoise, Gold, Green and the one-of-a-kind Black Parallel!
See the gallery below for a sneak peek at some FOTL exclusive parallels.
All information is accurate at the time of posting – content is subject to change.*
SHOP:  https://www.paniniamerica.net/cards/trading-cards/1st-off-the-line.html
VISIT: PaniniAmerica.net
Also connect with us on:
Instagram: https://www.instagram.com/PaniniAmerica/
Facebook: https://www.facebook.com/PaniniAmerica/
Twitter: https://twitter.com/PaniniAmerica/