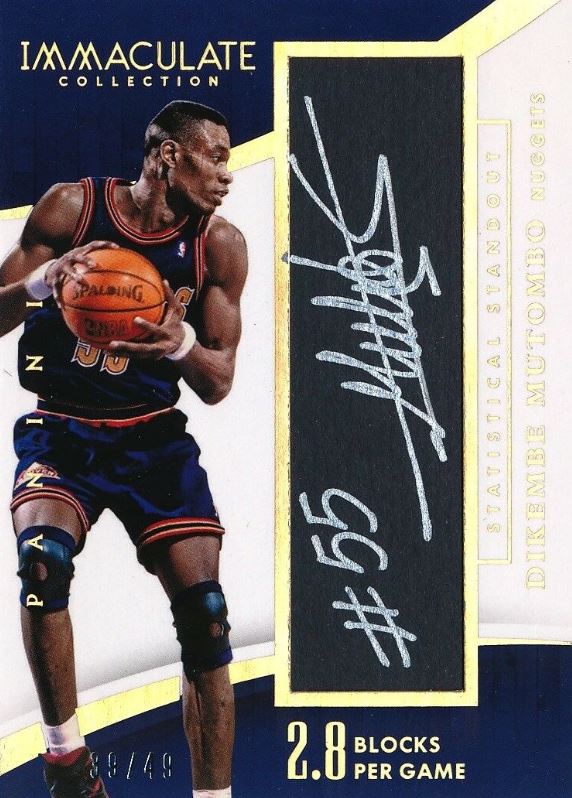 The Nuggets' long and winding history in the ABA and NBA can be traced through their varied colors, logos and uniform combinations.
From the early days of the ABA's Denver Rockets in their black, orange and white to the Nuggets' cartoonish "Maxie the Miner" logo to the David Thompson-era plain dark blue jerseys, the Nuggets changed jerseys and names several times in the ABA and early NBA days. Thompson was the first true superstar for the team with his spectacular dunks and high scoring ability.
The 1980s belonged to Alex English, one of the most prolific scorers in NBA history and undoubtedly the best player in Nuggets history. English wore the "Rainbow City" Nuggets jerseys that resembled a game of Tetris.
The 1990s brought a more toned-down look to the franchise, most notably seen in the iconic images of Dikembe Mutombo celebrating the Nuggets incredible first round upset of the No. 1 seeded Seattle Supersonics in 1994.
The powder blue jerseys of the 2000s came around at the same time as the iconic Carmelo Anthony, who lit up the NBA for the better part of a decade in Denver with his dynamic scoring ability.
Now the team has returned to a more understated dark blue as it's main color, but they boast several alternate jerseys which harken back to the colorful days of the past. 
"I love the city of Denver."
Dikembe Mutombo, Denver Nuggets (1991-1996)
"Great City, Great Fans!"
David Thompson, Denver Nuggets (1975-1982)
Be sure to visit the official 30 Teams | 30 Weeks website for more information on this unique countdown.