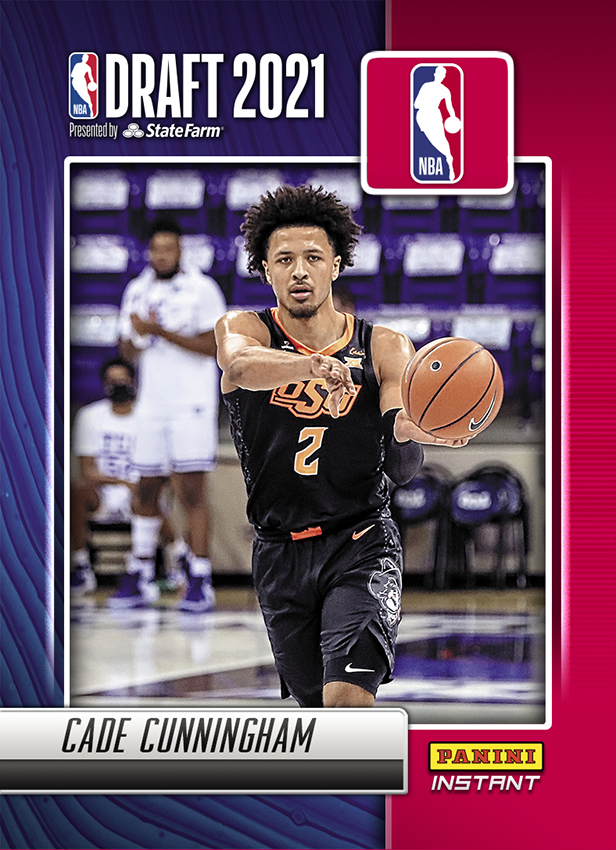 During tonight's 2021 NBA Draft, history will be made and dreams will come true as the NBA welcomes in its next class of future stars — and once again this year, Panini America will be ready to celebrate by creating the first NBA Rookie Cards of 32 top picks in real-time. Earlier this week, the Panini Instant website launched Panini Instant 2021 NBA Draft cards for 32 top draft prospects, including Cade Cunningham, Jalen Green, Jalen Suggs, Evan Mobley and more.
Tonight, one by one, the cards will be updated in real-time as each selection is made, meaning each new draftee's first trading card with his new NBA team will be available just minutes after his name is called. And in the name of expediency and compensating for several players who won't be in attendance, player images will feature college or international action photography.
The cards are available now on the Panini Instant website and will be updated in real-time. Enjoy the 2021 NBA Draft and stay tuned to The Knight's Lance and the Panini America social feeds for additional 2021 NBA Draft coverage.