RELEASE DATE:  Wednesday, March 15th at 1pm (CST) at the Panini Direct Store
PIS DOCUMENT:  22-23EliteBK_PIS_Hobby
DETAILS:   2022-22 Donruss Elite Basketball makes its return to the hardwood with a loaded lineup of insert and parallel content, along with a strong selection of autographs! Collectors will love the latest addition to the Donruss Elite inserts, Titliests! We can also look forward to the return of the Hobby-favorite, Rookie Yearbook Autographs. Catch more details below, as well as a sneak preview of the product.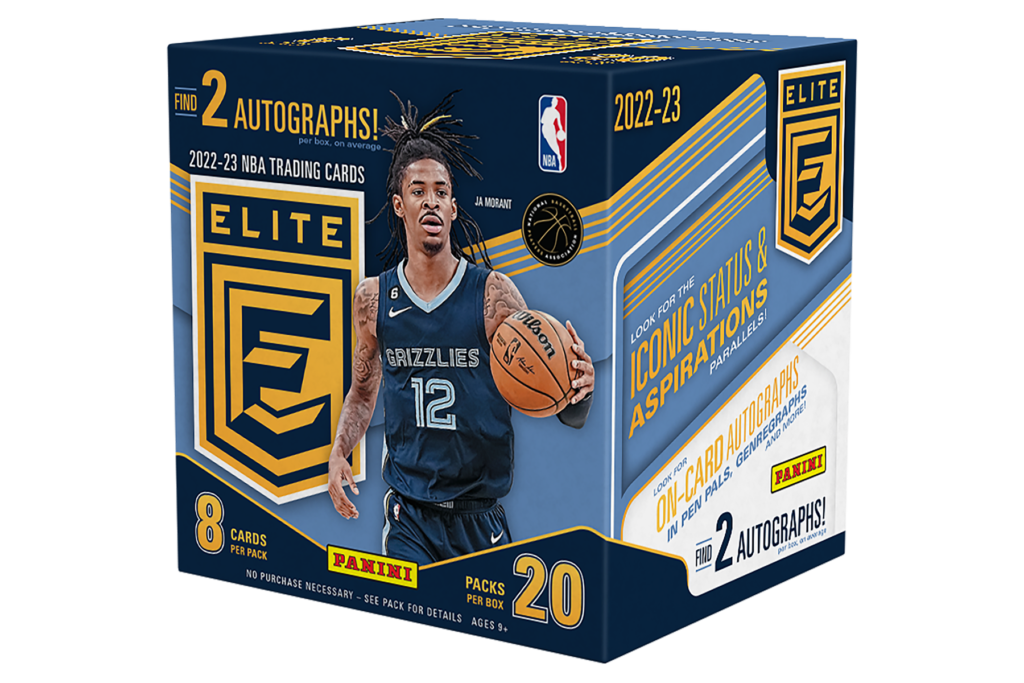 PRODUCT BREAKDOWN:
Hobby boxes of 2022-23 Panini Donruss Elite NBA Trading Cards contain eight cards per pack and 20 packs per box!
Look for two autographs, 16 inserts/parallels, and two base rookies per box, on average!
Chase the popular Status and Aspirations Die-Cut parallels in Donruss Elite this year! Look for the return of the One-of-a-Kind Base Elite parallel!
Search for the historic Passing the Torch Signatures set! Also be on the lookout for a variety of autograph combinations pairing all-time greats and up-and-coming superstars!
Collect the Super-Short Printed Lenticular cards in the following sets: Dimensions, Next Up, and the newest insert: Titliests! These ultra-rare inserts will be hard to miss!
Search for the brand new New Breed Autographs and for the returning autograph sets in Impact Impressions, Rookie Yearbook Autographs, and Turn of the Century Signatures! Collect autographs from the top rookies of the 2022 NBA Draft throughout these sets!
*All information is accurate at the time of posting – content is subject to change.
SHOP THIS PRODUCT:   CLICK HERE
VISIT: http://www.PaniniAmerica.net
Also connect with us on:
Discord:  https://discord.com/invite/9PUgPHSdxq
Instagram: https://www.instagram.com/PaniniAmerica/
Twitter:  https://twitter.com/PaniniAmerica/
Facebook:  https://www.facebook.com/PaniniAmerica/