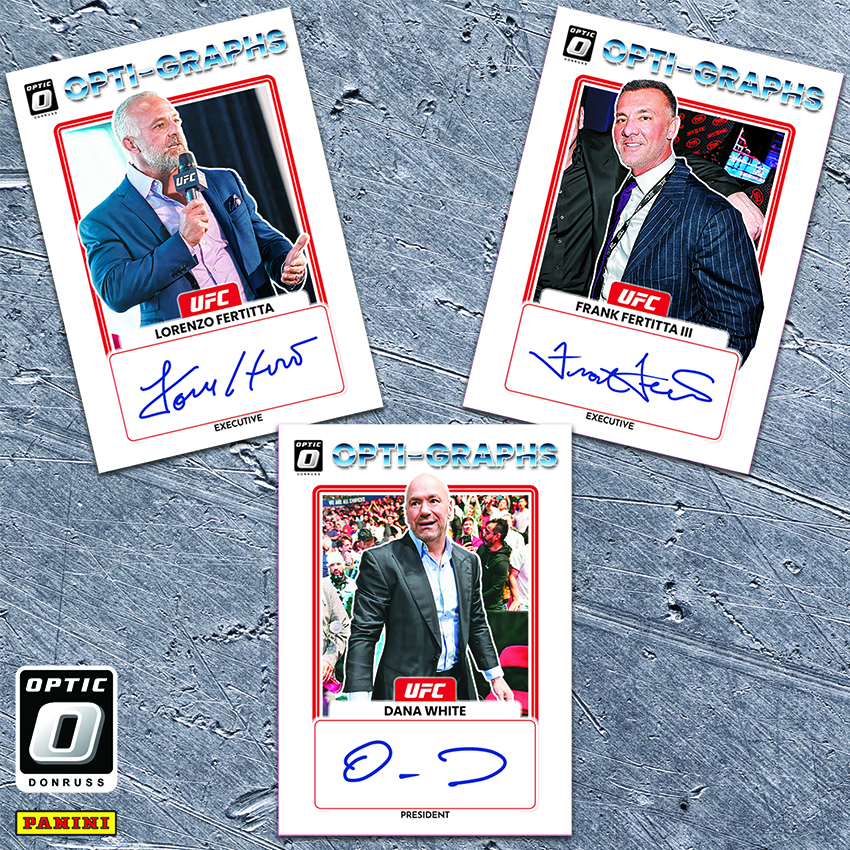 Three of the most influential heavyweights in the history of UFC have never even once appeared on a Panini America trading card. But that changes in a huge way with this week's release of 2023 Donruss Optic UFC when UFC President Dana White and top executives Frank and Lorenzo Fertitta will be featured in the product's Opti-Graphs autograph insert. This marks the first time the Fertitta brothers have ever appeared on licensed trading cards; White last appeared on a licensed trading card in 2018.
"Dana and the Fertitta brothers have been instrumental in the global growth and worldwide popularity of UFC and we're beyond excited to bring these unique autograph trading cards to fans and collectors," said Panini America Product Development Director Lucas Kinser. "This has been a goal of ours for quite a while and to see it come to fruition in a product like Donruss Optic is absolutely electric."
Although this is the inaugural Panini America appearance for White and the Fertitta brothers, it might not be the last. Stay tuned.