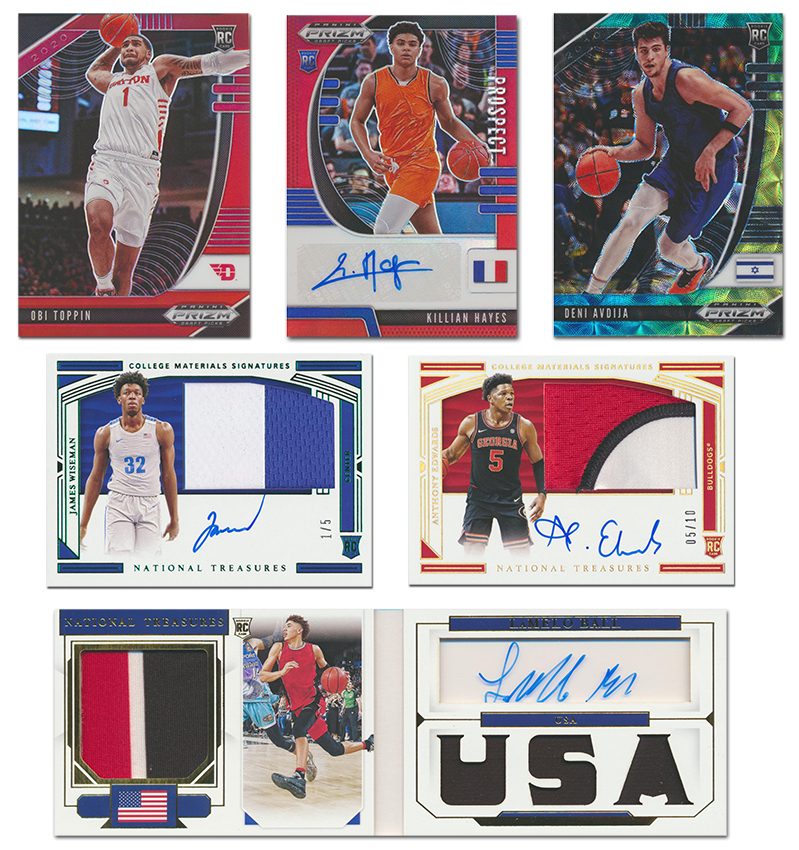 By Robert Halliman
Ya'll miss me? It's been a while since I've sprinkled sauce on your fantasy content, but I'm back, ready to provide the seasoning for your upcoming basketball season. This year, I'll be highlighting just rookies but with a twist. Instead of focusing solely on which NBA rookies should lead your squad to a chip and bragging rights among your buddies, I'll also share my knowledge on which first-year hoopers are must-haves for your trading card collection.
Take a ride with your boy. Let's get it started.
// Guards //
>> Anthony Edwards, Minnesota Timberwolves
He's the first pick. His value should only grow as he ascends into a featured scorer and one of the faces of a Minnesota squad oozing with young talent. The explosive Edwards will increase the Timberwolves' visibility and prime-time games. Get your popcorn ready.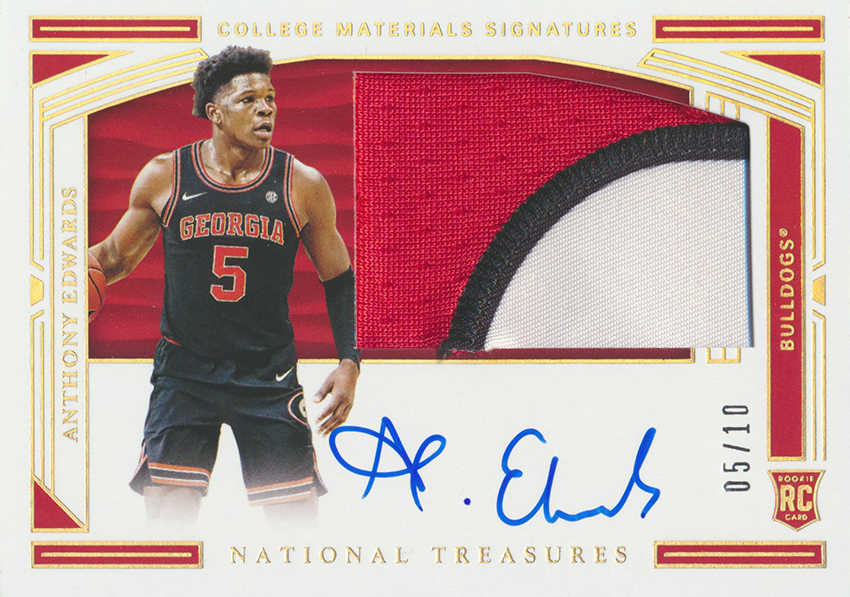 Fantasy Value: Being the top dog comes with top-dog expectations. With a healthy appetite for filling up box scores, Edwards might as well bring out his bib and prepare for a feast in 2020-21. As the No. 1 overall pick, the Atlanta native should garner the lion's share of minutes at one of Minny's wing spots and thrive as a microwave who torches opponents on all three levels and uses his scoring ability to create open shots for others. Don't sleep on the man's defensive qualities, either. With quick feet, an otherworldly 6-foot-10 wingspan, and an appetite for forcing turnovers, the rook should run up the steals numbers.
>> LaMelo Ball, Charlotte Hornets
Going out on a limb on this one, but there's no rookie whose hype is in the same stratosphere as Ball's. He's the first high school athlete to release a signature sneaker, has his own Facebook series, boasts nearly 6 million followers on Instagram and attracts more social media engagements than every NBA franchise. This would be no contest if it were a clout war. Ball stands as the prom king of the freshman class. 

Fantasy Value: It's Ball's world, and we're all just bouncing in it. For years, the teenaged Ball child ran laps around grown men at the famed Los Angeles Drew League and a pair of overseas stops. With a mature game that destroys stat sheets in a Jason Kidd-esque manner, and unmitigated confidence, the floor general should quickly scoop the keys to a Hornets mobile in need of a driver. Here's a trivia question. Who's the only player in NBL history to notch consecutive triples in the 40-minute era? That would be none other than LaMelo Ball, who was 18 at the time. 
// Swingmen //
>> Obi Toppin, New York Knicks
Aren't we all suckers for feel-good stories? Well, I have a short one that'll make you feel warm, fuzzy and all that good stuff. On March 4, 1998, Obadiah Richard Toppin Jr. was born in Brooklyn. Now, let's flip a couple of pages. You there? Good. On Nov. 18, 2020, the same Brooklyn-born kid who led the NCAA in dunks as a sophomore at Dayton landed back in New York, as he joined the Knicks and returned to the largest media market in professional sports. Boy, were the tears flowing at the draft party. I, too, shed a few. Buy high on Toppin and his millions of YouTube views.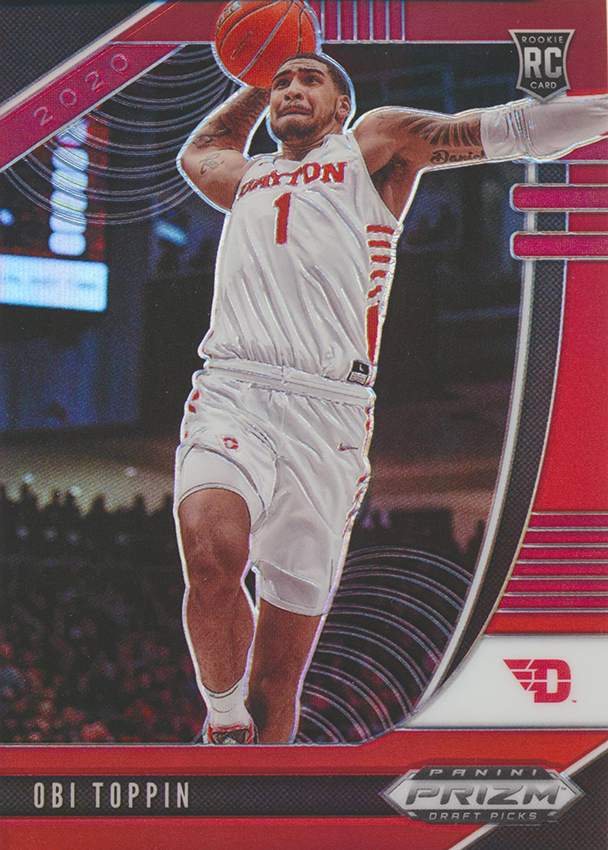 Fantasy Value: Former NBA player Wally Szczerbiak's assessment of Toppin tells us everything we should know. "Obi is ready to go and contribute," Szczerbiak told the New York Post. As concise as that statement was, Toppin is even more efficient on the court, where he drained a scorching 64.7 percent of his field-goal attempts in his two seasons at Dayton. The high-flying big man throws fancy dimes, tickles the twine and will get plenty of playing time on a rebuilding New York roster. I know you read the rhyme.
>> Deni Avdija, Washington Wizards
Last year, the Wizards used a first-round pick on a media darling with international acclaim in Japan native Rui Hachimura. In 2020, Washington put its big toe back into the overseas pool for another potential star with foreign roots by adding Avdija, who followed Omri Casspi as the only Israeli player in NBA history selected in the first round of the draft. We recently witnessed Hachimura and Slovenian superstar Luka Doncic's (2018) dominance of the trading card market as rooks. Expect the same from Avdija.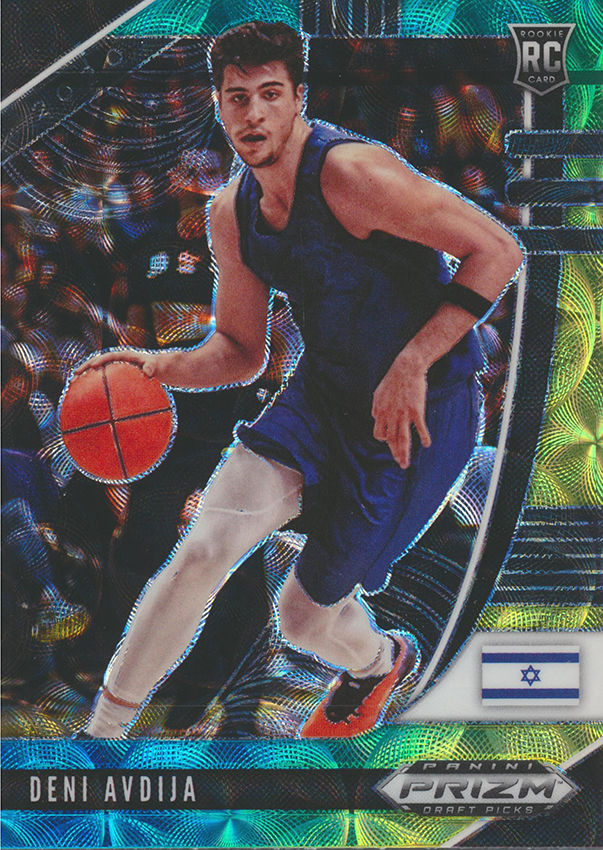 Fantasy Value: Remember Hedo Turkoglu, the do-everything forward who treated stat sheets like his playground during a dope and dazzling NBA career? Well, Avdija is much like Turkoglu — highly skilled and ready to impact the game in multiple ways. Washington's not shy about playing rookies, and Avdija is more than prepared to thrive under the bright lights alongside Russell Westbrook and Bradley Beal. The Israeli League's youngest MVP could be a prime play on your fantasy roster.
 // Center //
>> James Wiseman, Golden State Warriors
He'll play in a ton of nationally televised games in Golden State and should have ample opportunity to show his stuff alongside one of the most marketable players in league history — Steph Curry. Bet on him being the most popular of the centers and enjoying a long career filled with multiple All-Star appearances and maybe a Defensive Player of the Year award or two? Wouldn't shock me.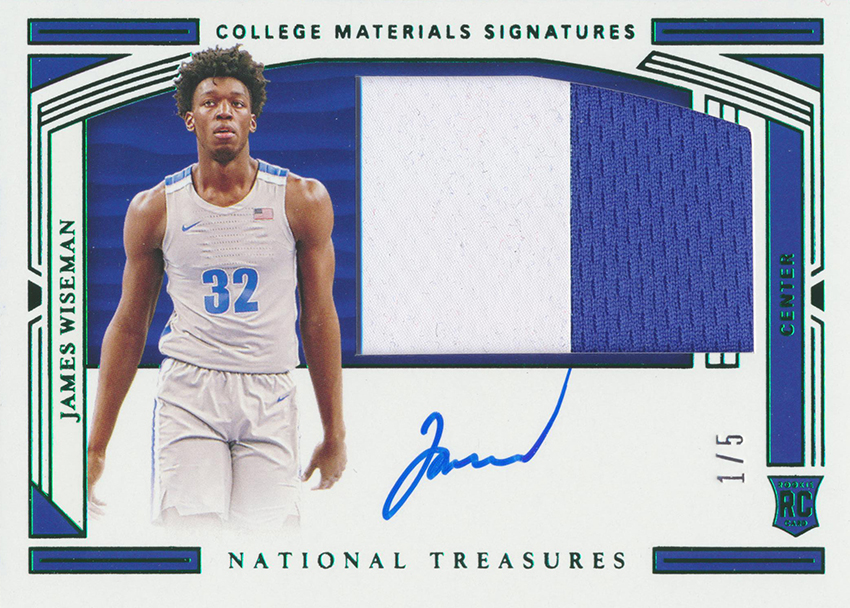 Fantasy Value: I know you can't close your eyes when you're supposed to be reading, but I need you to tap in and envision what I'm spitting. Imagine the freakish Wiseman setting screens and catching lobs from Steph Curry, dominating the glass with his long arms, strong lower base and understanding of positioning, and serving as the landlord in the paint, as he rejects opponents like a club bouncer. I wouldn't be surprised if the No. 3 overall pick is a Day One starter. 
// Honorable Mention //
>> Killian Hayes, Detroit Pistons
Hayes stood as one of the most recognizable names in the draft, as he began his professional career at the age of 16 in the LNB 21-Under League, the same league that birthed four-time NBA champion Tony Parker. He's already built a name across the pond, stands as a walking-highlight reel and has the chops to become a special player in a point-guard driven league.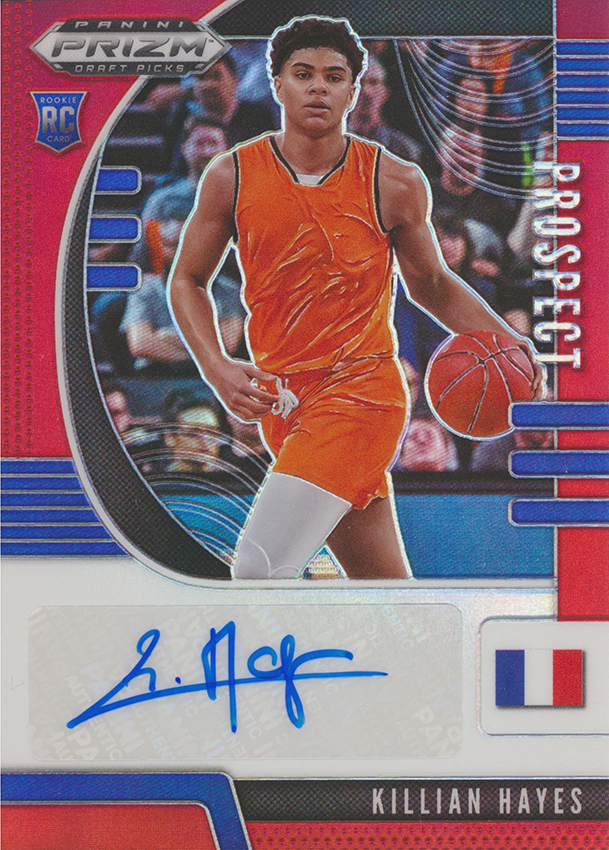 Fantasy Value: As the Pistons continue their rebuild in 2020-21, they'll be looking to hand the offense over to new blood. Enter Hayes, who Detroit grabbed at No. 7 overall. There's a lot to like about the floor general as he's drawn comparisons to numerous NBA stars, including James Harden, another lefty with a yo-yo-like handle and brilliant stepback. Once again, my friends, it's about O-P-P-O-R-T-U-N-I-T-Y.
Robert Halliman is a Staff Writer for Panini America. If his picks don't pan out for you this year, you can email him at [email protected] and let him know. He loves fan mail.