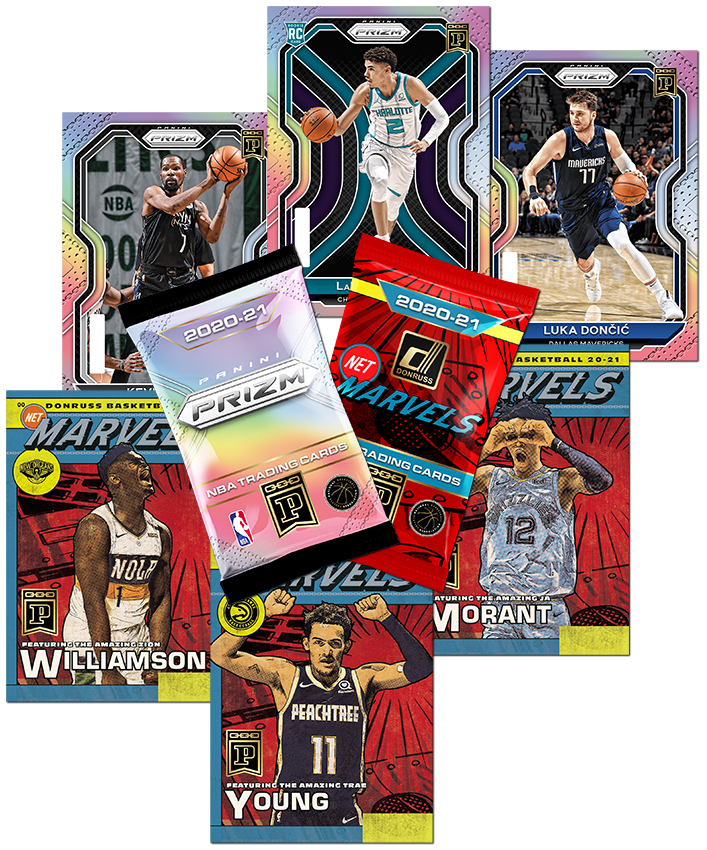 Following a gradual, two-week soft launch and last week's successful first base release, action surrounding Panini America's 2020-21 Prizm Basketball NFT Blockchain product is about to heat up considerably. On Monday and Friday, the first Silver Prizm parallel packs will release. On Wednesday, the first insert packs — Net Marvels — will launch.
Each Silver Prizm pack — launching on Monday and Friday morning at 10 a.m. CST on the Panini Blockchain platform — will include one Silver Prizm (numbered to 149) and two base cards. Each Net Marvels pack will include one Net Marvels insert (numbered to 500) and two base cards, Net Marvels packs will be available while supplies last beginning at 10 a.m. CST on Wednesday.
In other huge Panini NFT Blockchain news, the Net Marvels release will be accompanied by the company's first NFT Blockchain Challenge. Collectors who amass the required Challenge cards in their collections will receive one reward card. The Net Marvels Reward card features Luka Doncic. Only one Reward card will be awarded per qualified users. All that's required to win the Reward card is to have the required Net Marvels Challenge cards in your collection when the timer expires.
Enjoy the quick sneak peek below and be ready Monday morning when the first release hits.