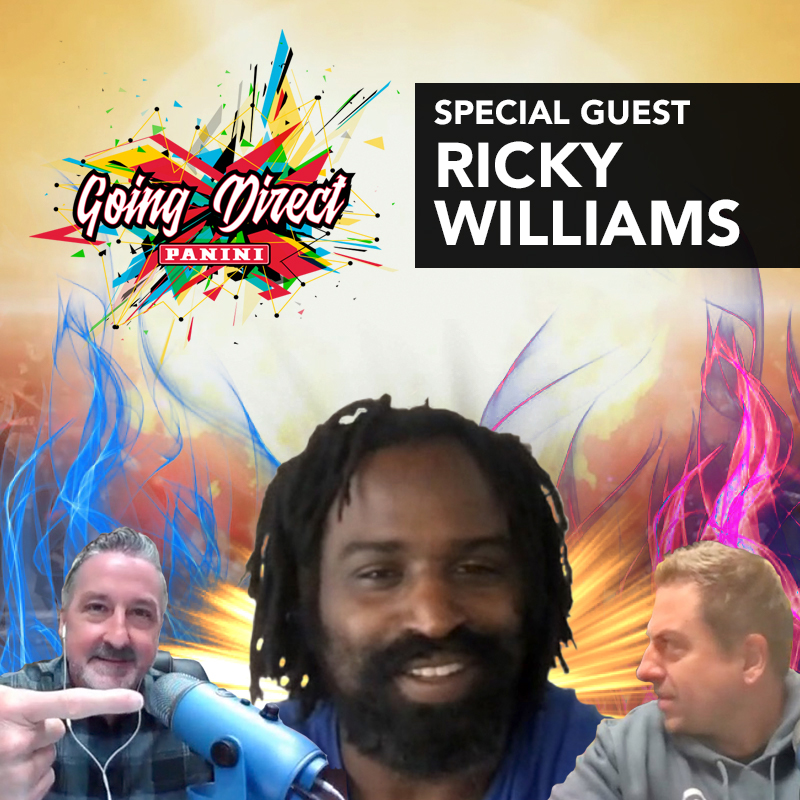 In a jam-packed episode No. 2 of "Going Direct: The Panini Podcast," hosts Tracy Hackler and Scott Prusha . . .
Cover the week in sports
Rip into some 2020-21 Mosaic Euro Soccer
Talk to Panini America Brand Manager and NFT whiz Brett Whiteley about our digital offerings
Get insight into Friday's release of 2020-21 Noir Basketball from Panini America Director of Basketball Product Development David Porter
Oh, and hang out with our very first special guest, College Football Hall of Famer and absolute legend Ricky Williams. Buckle up, it's going to be a great episode.