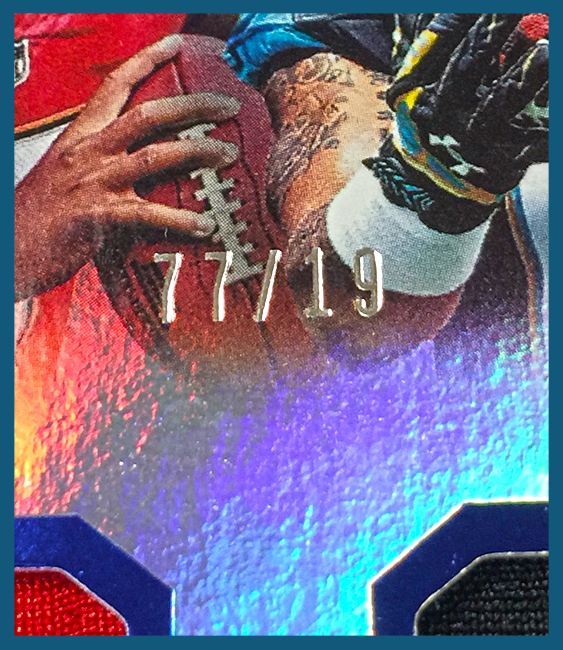 A sequential numbering issue discovered late in the Quality Control process for Panini America's 2015 Certified Football has led to two cards within the New Generation Dual Jerseys Mirror Blue insert being misnumbered. The two cards in question — one featuring Florida State teammates Jamies Winston and Rashad Greene and one featuring Alabama teammates Amari Cooper and T.J. Yeldon — were mistakenly numbered out of 19 instead of 99.
With 2015 Certified Football set to release on Wednesday, Panini America officials wanted to make collectors aware of the situation beforehand. Collectors who pull one of the misnumbered cards and want to have it replaced can send their card to Panini America Customer Service for a replacement of the same serial number.
In the example used above, the card is mistakenly numbered 77/19. In this example, the collector holding this card would receive the same card correctly numbered 77/99. Panini America officials apologize for the inconvenience.
Collectors pulling any of the misnumbered cards who wish to have them replaced can send the cards to:
Panini America Customer Service
2015 Certified Football Numbering Issue
5325 FAA Boulevard, Suite 100
Irving, Texas, 75061