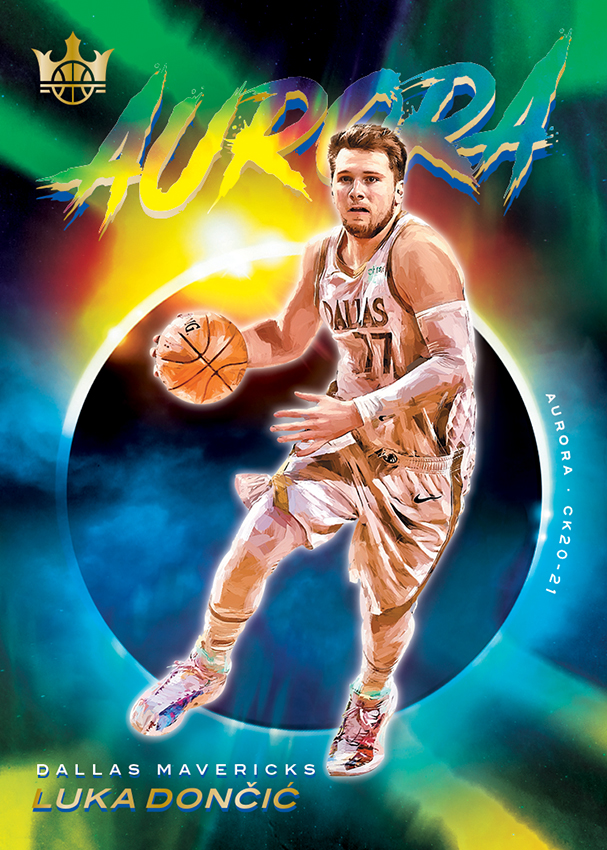 Panini America officials recently sent out preliminary Product Information Solicitations for several exciting new products coming soon to a hobby shop or online retailer near you. Today, we're sharing that same information with you here on The Knight's Lance, this time featuring the undeniable artistic excellence of Court Kings Basketball.
In the museum gallery of a product preview that follows, we'll showcase a bevy of preliminary images from the upcoming 2020-21 Court Kings Basketball as well as the product's Hobby PIS document.
Estimated Release Date: May 26
Product Configuration: 10 cards per box, 16 boxes per case.
BOX BREAK: Two autograph or memorabilia cards, one Rookie Card, one parallel, two insert cards and four base cards per hobby box, on average.
Look for the popular, super-short printed inserts in Aurora, Le Cinque Piu Belle and Rookie Exclusive.
Collect all four versions of each newcomer's Rookie Card, with each subsequent version growing increasingly rare (the rarest of which being the SSP Rookies IV).
Look for popular autograph sets in Fresh Paint, Heir Apparent and Legacies Signatures.
Find autographs of top rookies including LaMelo Ball, Anthony Edwards, James Wiseman and more.
Collect the new insert set Works in Progress featuring one of the best designs you'll see all year.
Enjoy the preview gallery that follows and stay tuned for additional information.
The PIS document for 2020-21 Court Kings Basketball Hobby is available here.
All information is accurate at the time of posting – content is subject to change and approval. Card images are solely for the purpose of design display. Actual images used on cards to be determined.