D'Eriq King (Miami), Graham Mertz (Wisconsin) and Matt Corral (Ole Miss) Become Panini's First Exclusive NIL Athletes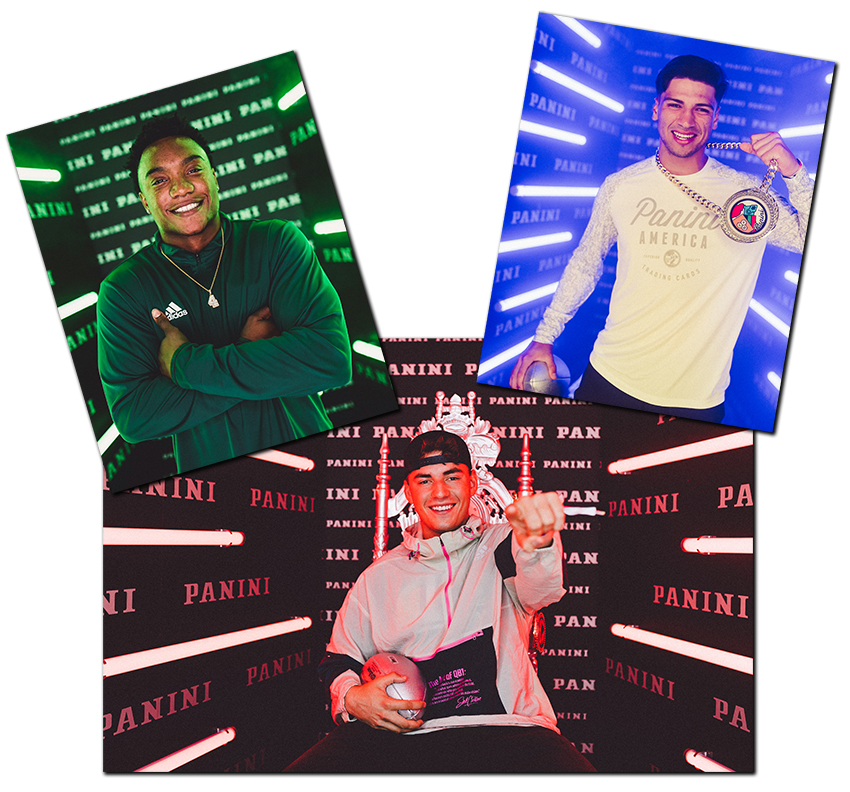 Panini America, the world's largest licensed sports and entertainment collectibles company and the exclusive trading card manufacturer for more than 250 colleges as well as the NFL, NFLPA and NBA/NBPA, has announced that it has signed its first NIL college athletes to exclusive memorabilia deals under the new NIL rules that took effect on July 1, 2020. The NIL athletes include: D'Eriq King, Quarterback/University of Miami; Graham Mertz, Quarterback/Wisconsin and Matt Corral, Quarterback/Ole Miss. Panini also has announced that it will introduce NIL trading cards with more details to follow.
Under the agreement, Panini will work with its NIL athletes to maximize the athletes' individual autographed memorabilia through public memorabilia signings on products including footballs, helmets, custom prints as well as mail-in memorabilia signings.  Details on public memorabilia signings for each athlete will be released in the near future and memorabilia will be available at www.paniniamerica.net.
Panini, through its Panini Authentic division, also has exclusive autograph memorabilia deals with athletes including Luka Doncic, Trae Young, Ja Morant, Kevin Durant, Damian Lillard, Kobe Bryant, Charles Barkley, David Beckham and Christian Pulisic.
"NIL has created an opportunity for us to work with college student athletes in a new way.  We are committed to working with these athletes under the new guidelines, ensuring they are compliant and maintaining the integrity of the college student athlete," said Panini America CEO Mark Warsop. "We are excited to partner with these great players to grow their personal brands and connect them to their fans through autograph memorabilia and trading cards. Starting our relationship with these athletes under NIL is just the first step in what will be a very long partnership with us as these players compete on the collegiate football field and make their way to becoming athletes that play at the professional level."