Panini America, EA SPORTS and 500 Level were named winners of the second annual NFL Players Association (NFLPA) Licensee of the Year Awards during the recent Licensing Expo 2016.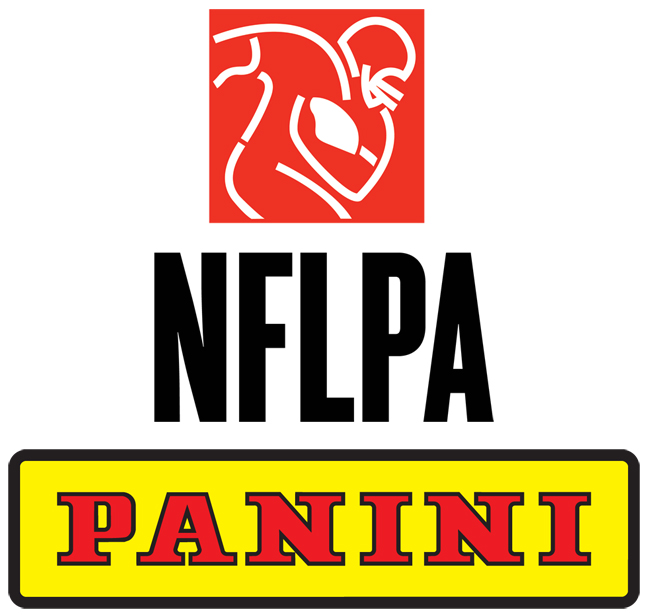 Panini America, EA SPORTS and 500 Level were named winners of the second annual NFL Players Association (NFLPA) Licensee of the Year Awards during the recent Licensing Expo 2016.
Panini America won for Hardlines Licensee of the Year, EA SPORTS won for Digital Licensee of the Year and 500 Level for Apparel Licensee of the year. The NFLPA, via its licensing and marketing arm, NFL Players Inc., launched the awards in 2015 to honor the NFLPA licensees that have demonstrated the most successful and creative use of group player rights within the past year.
"We're extremely honored to be recognized by the NFL Players Association in such a meaningful way," said Panini America CEO Mark Warsop. "We're proud to be the NFLPA's exclusive trading card manufacturer and this award really is a testament to the hard work and commitment shown by everyone in our company. It's nice to see the employees of Panini America receive some well-deserved recognition." 
A panel comprised of NFLPA executives judged entrants on five criteria: number of unique players featured within the licensees' product lines; the marketing and promotional activations that featured players throughout the year; creativity and innovation in product development; the companies' positive development of the players' intellectual property; and, the range of distribution and growth in annual financial performance.
"We think it is important to give recognition to these licensees, who have done an outstanding job connecting with our players in the creation and marketing of their NFLPA licensed products," said Steve Scebelo, NFLPA Vice President of Licensing and Business Development. "EA SPORTS, Panini America and 500 Level have all given extra effort to get to know and work directly with a significant number of players, and the dividends show in each of their respective product lines."
This year's winner in the Hardlines category, Panini America, is the exclusive trading card partner of the NFLPA. Highlights of the partnership included expansion of Panini America's business through college-specific card sets featuring active NFL players, the launch of the Panini Gridiron app to engage fans and collectors, and the release of the inaugural Trading Card Index to rank top rookies and veterans based on overall trading volume and collectability.
"Panini America has been a terrific partner for many years, and continues to bring unprecedented innovation to the marketplace through unique product promotions across multiple platforms," said NFLPA Assistant Vice President, Licensing, Karen Austin.
Consecutive winner in the Digital category, EA SPORTS is a leading global entertainment brand powered by its top-selling video game franchises. EA enjoyed a record-setting year by leveraging NFLPA group player rights and the inclusion of more than 2,300 players in the Madden NFL 16 game across console, mobile and digital content. Among the year's highlights were EA and Discovery Education teaming up to launch a Madden-inspired math and science educational program that reached over 1.2 million students, as well as a unique promotion with Uber that saw NFL players deliver advanced copies of Madden to fans in 32 NFL markets.
"EA SPORTS is a leader when it comes to maximizing group player rights," said NFLPA Senior Manager, Digital and Unconventional Licensing Amanda Shank. "Players are the backbone of EA's content and its authentic gaming experience. The company did a tremendous job this year representing more players than ever and creating engaging content around players."
The Apparel category honoree, 500 Level, is known for artistically-designed sports apparel including t-shirts with likenesses of more than 500 players. Among this year's highlights were co-branding partnerships with fantasy football expert Matthew Berry and the 150th anniversary of the FDNY; supporting players' football camps through custom t-shirts; and utilizing player-branded storefronts and players' e-commerce websites to promote new products.
"As an apparel company with great products designed by and for sports fans, 500 Level had a stellar year as an official licensee, bringing our player's influence into all of their designs and supporting player causes through product integration," said Austin.
The NFLPA is ranked No. 36 among licensors worldwide according to License! Global in 2016, and recently announced its top player sales for the year-end, based on total sales of all officially licensed merchandise from online and traditional retail outlets as reported by more than 80 NFLPA licensees. Licensed product categories include men's, women's and youth game jerseys and t-shirts, wall decals, figurines, toys, matted and framed photos, ugly sweaters, bobbleheads, pins, drinkware, socks and electronic device accessories, among others. NFLPA licensees generated retail sales exceeding $1.5 billion during the year.