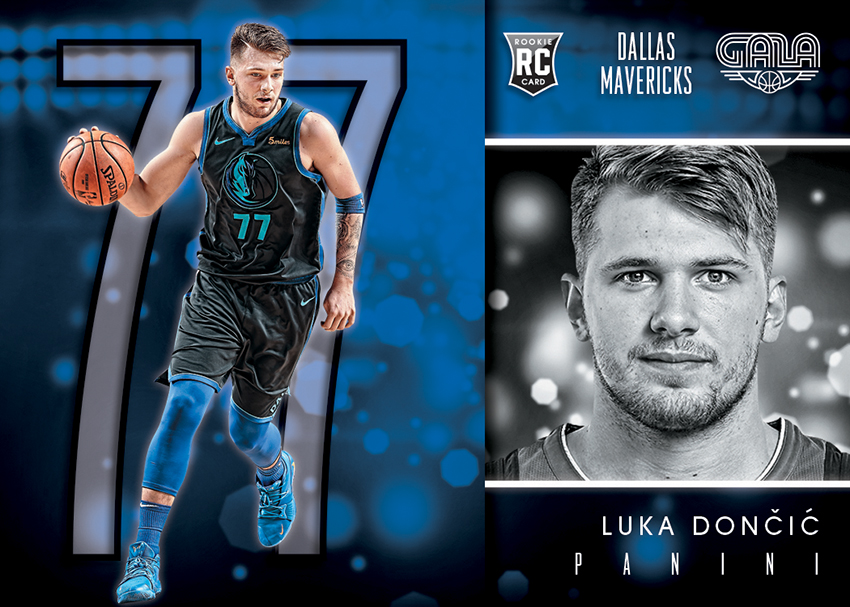 Name almost any Panini America product you can think of from the last several seasons. Any product. Any sport. Chances are, there's a desirable Rookie Card from that product featured in the upcoming 2018-19 Chronicles Basketball release. A captivating catchall of a product, 2018-19 Chronicles Basketball pays tribute to the scorching 2018 NBA Drat Class by featuring RCs from such products as Luminance, Essentials, Marquee, Elite Black Box, Gala, Titanium, Crusade, Gold Standard, Vanguard, Score, Classics, XR, Origins and more.
Making things even more interesting? Most of the new RCs within 2018-19 Chronicles Basketball hail from products that either haven't had a basketball component in recent years — or ever. Set to arrive in late June, 2018-19 Chronicles Basketball will deliver, on average, two autographs per hobby box (eight cards per pack, six packs per box, 12 boxes per case).
Additional highlights of the product include . . .
A new base-card design and a diverse and expansive variety of Rookie Cards.
A wide variety of autograph memorabilia cards to pursue.
Two autographs per box from a great selection of on-card and sticker autograph sets.
The on-card autograph checklist features some of the hottest rookies of the 2018 NBA Draft Class and some of the NBA's all-time greats.
Gold Standard Rookie Jersey Autographs numbered to 99 or less and featuring Tags 1/1 versions.
We'll have much more on 2018-19 Chronicles Basketball in the coming weeks. But until then, here's an extended sneak peek:
All information is accurate at the time of posting – content is subject to change and approval. Card images are solely for the purpose of design display. Actual images used on cards to be determined.
Here's the product PIS document: 18-19 Chronicles BK Hobby PIS