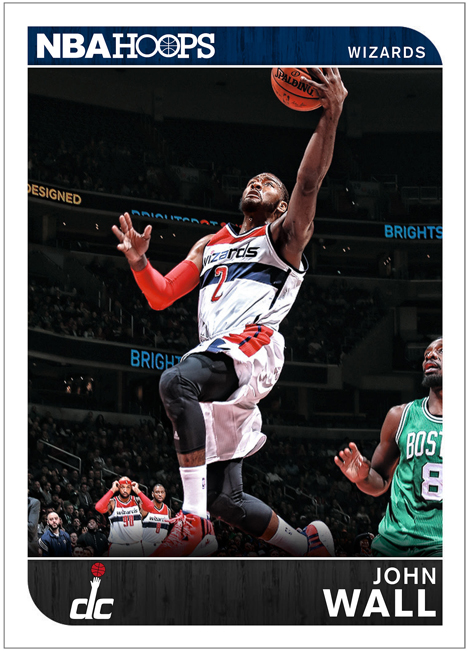 When the Washington Wizards host the Detroit Pistons tomorrow night at the Verizon Center in Washington, D.C., fans in attendance will receive a special pack of Wizards trading cards from Panini America. Players included in the special set, which is detailed in the gallery below, include John Wall, Marcin Gortat, Paul Pierce, Nene, Otto Porter, Bradley Beal and Andre Miller (recently traded to the Sacramento Kings).
A Limited Edition John Wall NBA All-Star card was also created for the promotional night. In order to receive the Wall card while supplies last, fans need to purchase Panini America product at the Wizards team shop. Wall is a Panini Authentic exclusive athlete. Click here to see see his signed memorabilia, found exclusively on PaniniAuthentic.com.
You can check out every card in tomorrow night's set in the following gallery.