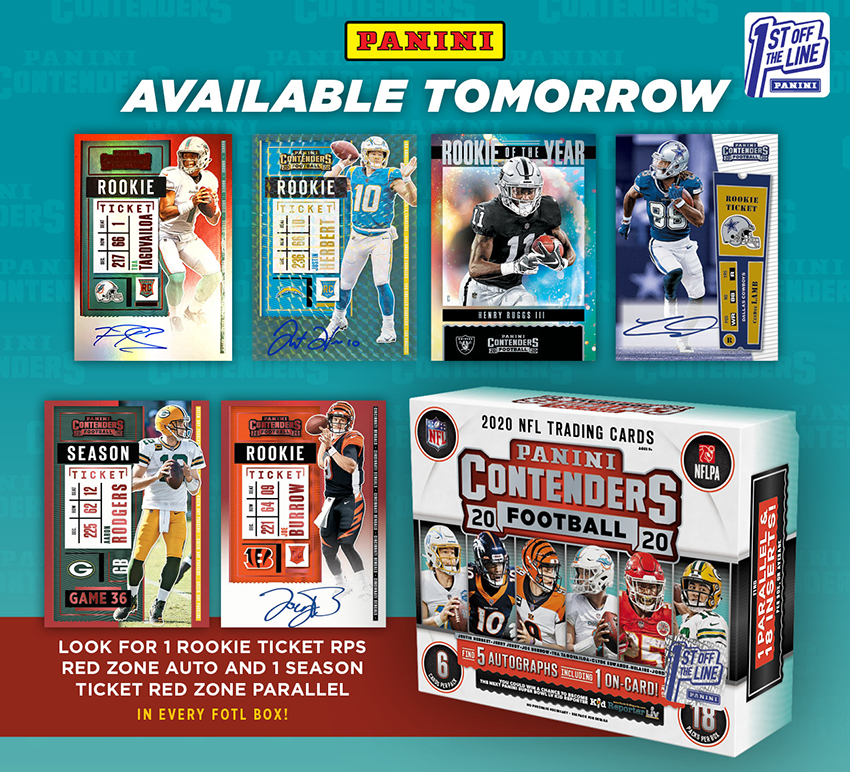 The hobby version of Panini America's highly anticipated 2020 Contenders Football arrives next Friday — and the excitement for release day is palpable. Of course, there's also tangible tingling surrounding tomorrow's release of the online-exclusive 1st Off The Line version.
The FOTL version boasts the same packaging configuration as its hobby sibling but includes FOTL-exclusive Red Zone content: One Rookie Ticket RPS Red Zone Autograph and one Season Ticket Red Zone parallel. We offer a quick exploration of the Red Zone content in the gallery below.
2020 Contenders Football FOTL will launch via Dutch Auction beginning tomorrow at 10 a.m. CST. The box price will drop incrementally until the product is sold out.
Enjoy the sneak peek and stick around after the imagery for the complete product checklist.