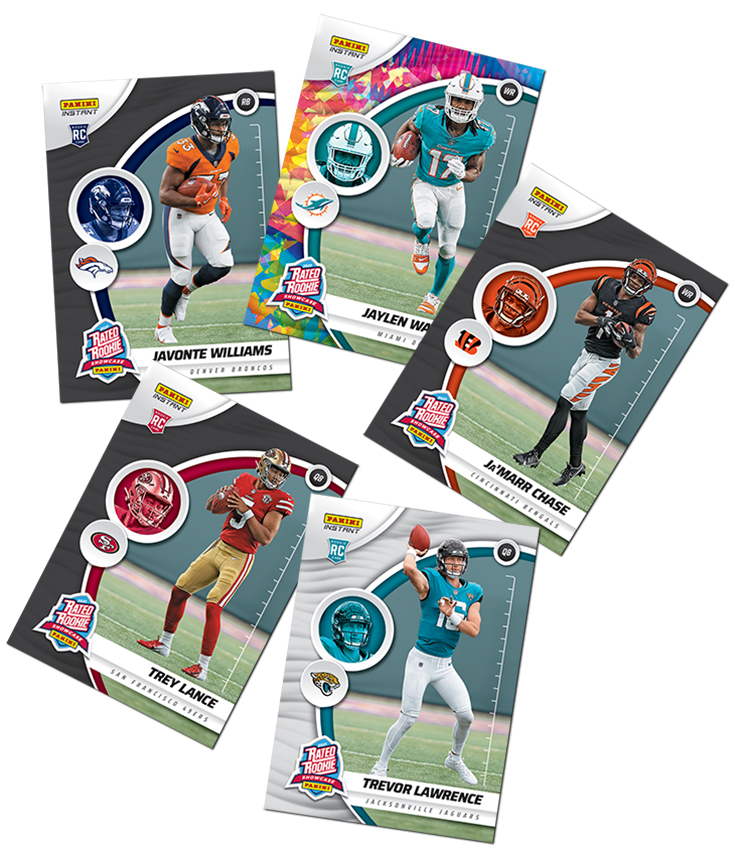 Panini America made the most of last week's 2021 Rated Rookie Showcase by capturing the compelling content (autographs, memorabilia, photography, video and more) that will drive the company's NFL trading card products for the rest of 2021 and beyond. And the company is using its Panini Instant platform to showcase some of the fruits of last week's labor: Panini Instant Rookie Cards featuring 42 rookies — including many who attended last week's Rated Rookie Showcase photo sessions — in their NFL uniforms for the first time.
The 2021 Panini Instant Rated Rookie Showcase series just launched on Panini Instant and includes Base cards for each of the 42 players as well as parallels numbered to 25, five and one, respectively. There's also an option to purchase the complete 42-card set. The base cards will be available to purchase for three weeks, the parallels will be available to purchase only while supplies last.
We offer a complete photographic checklist in the gallery that follows. Enjoy the sneak peek . . .