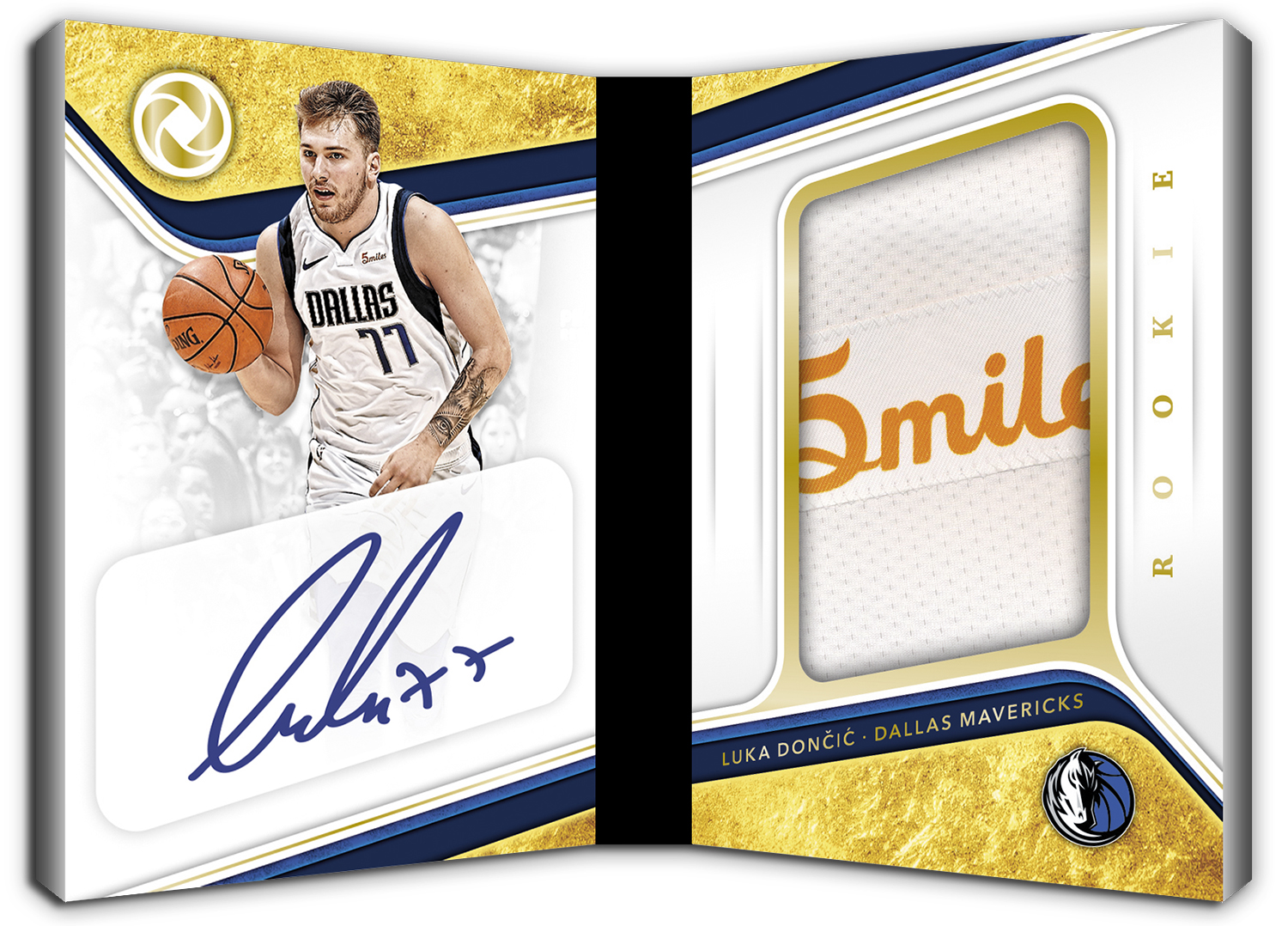 Full disclosure: In the interest of time (and playing catch-up), we're dedicating this weekend at The Knight's Lance to previewing a few of the newest products that have been solicited by the Panini America sales team in recent weeks. We're focusing on three products in particular: 2018-19 Opulence Basketball, 2019 Luminance Football and 2019 Donruss WNBA Basketball. For all three products, we're going to highlight key product information taken directly from the PIS document for each of the products, one post at a time. (We're also including the actual PIS document for each.)
We'll begin with 2018-19 Opulence Basketball. Enjoy the sneak peek and stay tuned for additional details as the release date draws closer.
Release Date: June 26, 2019
Product Configuration: Eight cards per pack, one pack per box, three boxes per case.
Box Break:  Seven autograph or memorabilia cards and one base or parallel card per hobby box.
Opulence Basketball delivers the only Premium Memorabilia Booklets of the release year. Look for Rookie Patch Autograph Booklets, including Nameplates, Brand Logo and Sponsor Logos and NBA Finals Booklets, including Brand Logos, Sponsor Logos and the NBA Finals Logoman.
Find the super-rare Rookie Octo Signature Booklet featuring autographs from the most collectible rookies from the 2018-19 Rookie Class.
Look for Base Rookie Patch Autographs — including Luka Dončić, Trae Young, Deandre Ayton and more all limited to 79 or fewer copies.
Opulence Basketball presents a wide array of uniquely themed autograph and memorabilia cards, including Team USA Champions, Rookie Jerseys and Autographs, Veteran Patch Autographs and retired NBA legends.
Stay tuned to The Knight's Lance for additional information. Here's the Product Information document: 18-19 Opulence BK PIS
All information is accurate at the time of posting – content is subject to change and approval. Card images are solely for the purpose of design display. Actual images used on cards to be determined.