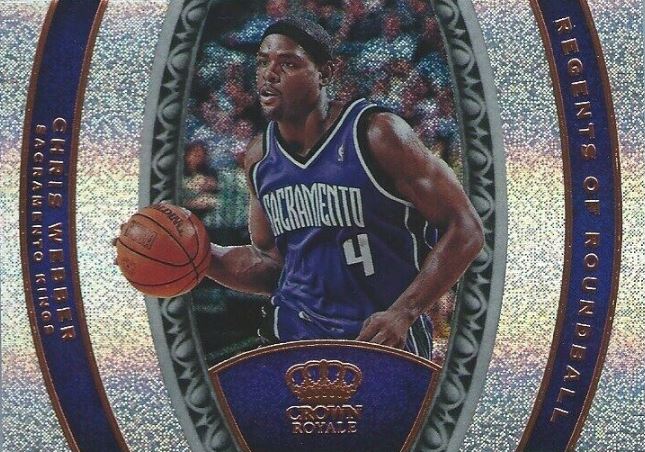 Of all the NBA teams with long histories involving several cities and leagues and nicknames, none are as complicated as the Sacramento Kings. Here's a quick rundown: Rochester Seagrams (1923-1942), Rochester Eber Seagrams (1942-1943), Rochester Pros (1943-1945), Rochester Royals (1945-1948 National Basketball League, 1948-1957 NBA), Cincinnati Royals (1957-1972), Kansas City-Omaha Kings (1972-1975), Kansas City Kings (1975-1985), Sacramento Kings (1985-Present).
Head spinning a little? The oldest member of this legendary lineup, Jack Twyman, began playing for the Rochester Royals so you'll only need to keep track of five different name changes for the purposes of this lineup. Twyman, the high-scoring forward who was mentioned in the same breath as Wilt Chamberlain when it came to points scored, was a legendary player of the early days. But the best player in franchise history and one of the greatest of all-time showed up in 1960 when the franchise was the Cincinnati Royals.
The "Big O" Oscar Robertson became synonymous with one thing: the Triple Double. Robertson filled the stat sheet every night in an astonishing fashion, scoring points, grabbing boards, dishing assists and leading the Royals to near the top of the NBA. Twyman, along with Jerry Lucas, were key contributors on those teams as well.
Nate "Tiny" Archibald would eventually take the superstar reigns in 1970 after Robertson's departure. He was part of the team when they moved to Kansas City in 1972. Archibald led the league in scoring and assists that season. He was the face of the franchise for much of the 1970s.
The team would finally settle in Sacramento in 1985, but it wasn't until the late 1990s that they truly found success. Chris Webber arrived via trade and teamed up with guys like Peja Stojakovic, Vlade Divac, and Mike Bibby to turn the Kings into a Western Conference power. They contended for the Western Conference crown many times over the next several years. They pushed the eventual champion Los Angeles Lakers all the way to game 7 in the 2002 Western Conference Finals in one of the most talked about series in NBA history.
Be sure to visit the official 30 Teams | 30 Weeks website for more information on this unique countdown.