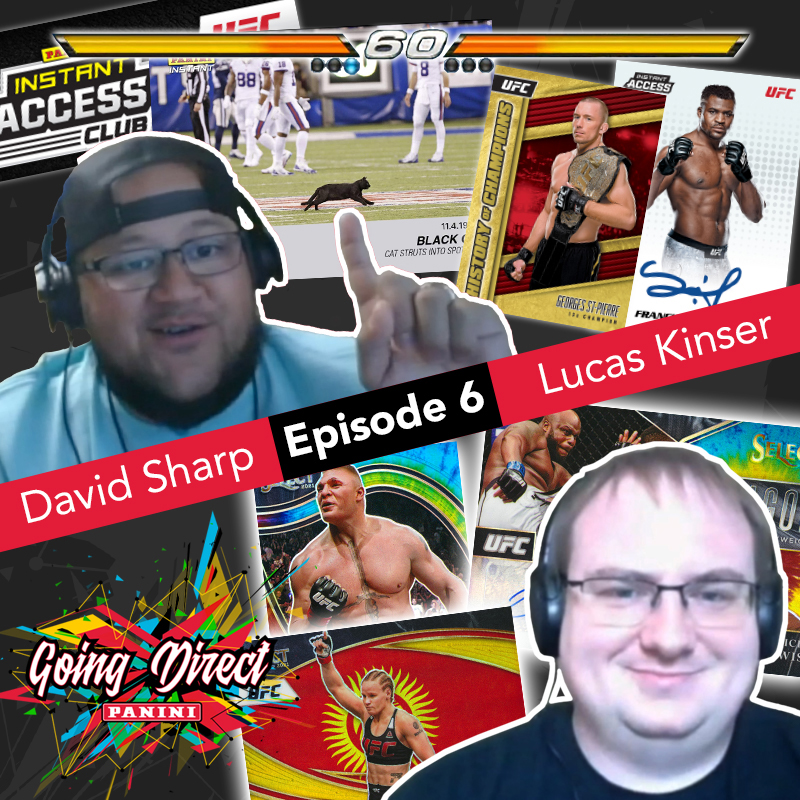 In this absolutely PACKED episode No. 6 of "Going Direct: The Panini Podcast," hosts Tracy Hackler and Scott Prusha talk this week's National Sports Collectors Convention, this week's 2021 NBA Draft, this week's releases of Select Basketball and Select UFC, and so much more.
Also in this episode . . .
Talking Panini Instant with Brand Manager David Sharp
Talking UFC and UFC Select with Brand Manager Lucas Kinser
Behind the Scenes: Making a Memorabilia Card . . . for the National
Enjoy . . .
Subscribe to Panini: https://www.youtube.com/Panini
Apple Podcasts: https://apple.co/3zJSMW2
Spotify: https://spoti.fi/3y92HnX