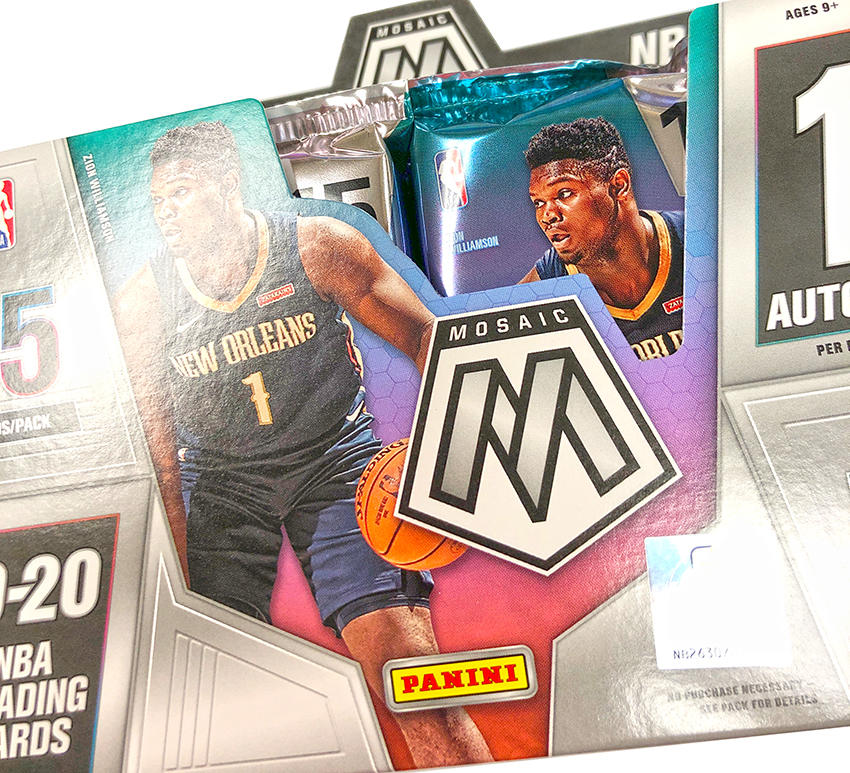 This time tomorrow, hardcore hobby collectors will finally find out firsthand what retail-minded collectors have known for several weeks: 2019-20 Mosaic Basketball is . . . beautiful. For real. The Prizm-powered sibling of Panini America's other Optichrome-based products, Mosaic manages to stand out in a crowd by delivering a spectacularly conceived array of Mosaic Prizm parallels and a tough-but-top-notch autograph checklist.
As you've seen over the last several weeks in the retail sector and once again yesterday with our must-see Quality Control Gallery, there's quite a lot to admire in the newest iteration of Mosaic Basketball. On average, each hobby box (15 cards per pack, 10 packs per box, 12 boxes per case) will deliver one autograph, five Silver Prizms and 15 Mosaic Prizms. In the Teaser Gallery that follows, we take you pack by pack through one hobby box. Enjoy the break and stay tuned for additional coverage.
2019-20 Mosaic Basketball will be available at the official online store of Panini America beginning tomorrow at 10 a.m. CST.