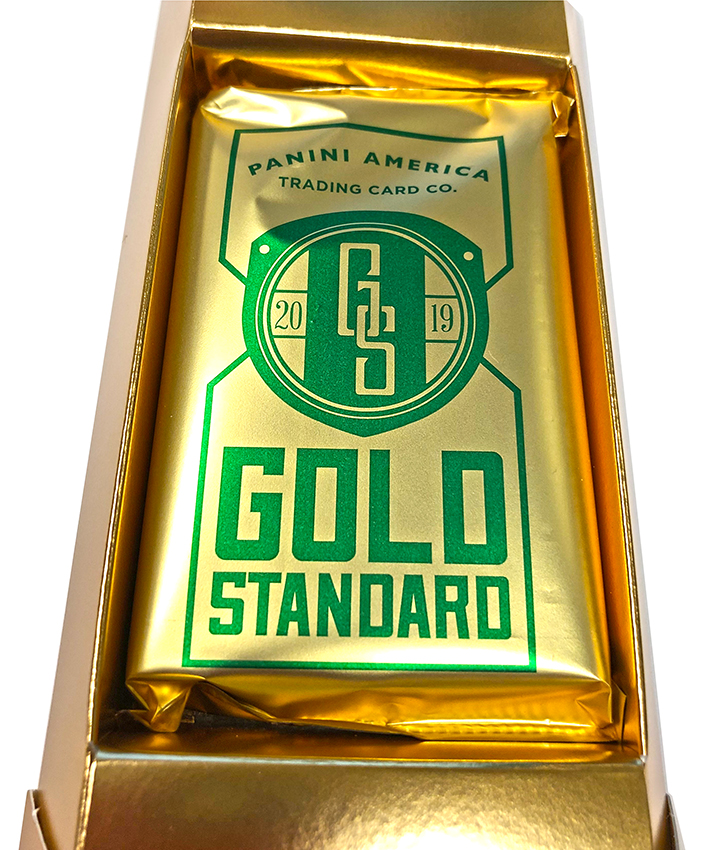 From its trademark gold-brick packaging to the gilded goodness inside, Panini America's Gold Standard Football seems to be a precious-metal must-have every . . . single . . . year. And judging by the social-media buzz generated yesterday as 2019 Gold Standard Football released, the same holds true once again this season.
You got an extended preview of this year's Gold Standard release in our Quality Control Gallery earlier this week. Today, we're taking you card by card through several boxes. On average, each hobby box of 2019 Gold Standard Football will deliver five autograph or memorabilia cards and two base or parallel cards. Enjoy the break and stay tuned for additional coverage.
You can access the complete product checklist right here.
Box 1

Box 2

Box 3

Box 4

Box 5