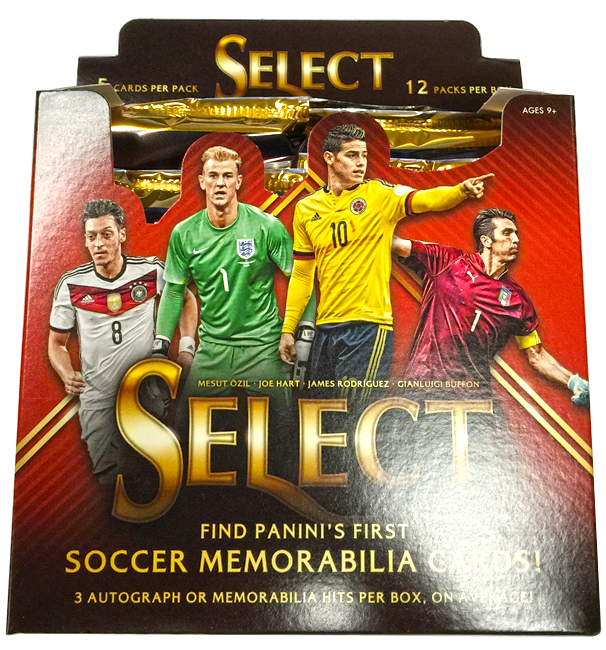 For hardcore soccer collectors who've waited . . . and waited . . . and waited for the arrival of Panini America's 2015 Select Soccer, Friday simply can't get here fast enough. That's when the highly anticipated product arrives in hobby shops across North America bolstered by the company's landmark Prizm technology and a star-packed roster of desirable autograph and memorabilia cards.
Each 12-card box of 2015 Select Soccer delivers three autograph or memorabilia cards on average, in addition to eight Prizm parallels and four inserts. Over the course of the last few weeks, we've done our level best here on The Knight's Lance to keep you up to date with the release date looming. So since you've already seen an uncut look at the set's Camo parallels and a must-see exploration of the cards that surfaced during the recent Quality Control process. Today, we take you pack by pack through three early boxes.
Enjoy the visual experience and stay tuned to The Knight's Lance for continued coverage of 2015 Select Soccer.