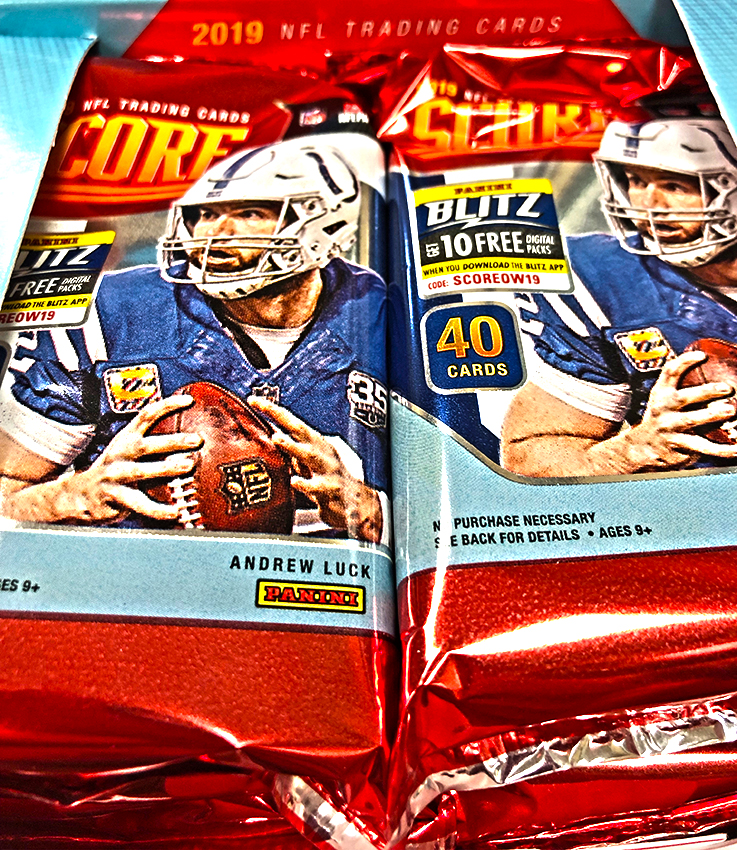 The first thing you're likely to notice about Panini America's new 2019 Score Football is probably the first thing you should notice about a trading card product: The photography. For the first NFL product of 2019, Panini America photographers and photo editors conspired to deliver the kind of compelling action imagery that might not be bested for the rest of the season. You can check out some of our favorite shots on Instagram.
But attention-commanding photography is just one part of 2019 Score Football's charisma. There' are also the old-school design elements, the 30th Anniversary celebration, the first NFL autographs of the 2019 NFL Draft class and so much more. We brought you a revealing Quality Control Gallery earlier this week. Today, we're cracking two jumbo boxes to deliver the following Teaser Gallery.
Enjoy the break and stay tuned to The Knight's Lance for additional coverage.