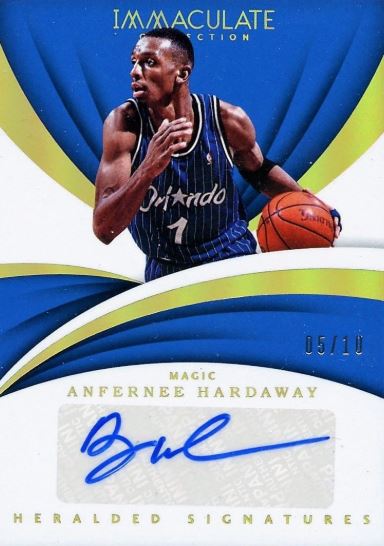 When most people think of the Orlando Magic two names come to mind: Penny and Shaq.
Shaquille O'Neal and Anfernee "Penny" Hardaway brought the Magic to their highest level of success in the mid-1990s. Along with the great play of teammates Nick Anderson and Horace Grant, Penny and Shaq led the Magic to the 1995 NBA Finals. The dynamic duo were some of the biggest draws in the entire NBA, with Shaq's never-before-seen combination of size, strength and athleticism combined with Hardaway's scoring and assisting ability, the Magic were hard to stop.
The guy many thought would be the second coming of Shaq arrived in Orlando in 2004. Dwight Howard was built like Shaq, except he was even more athletic. Howard had the best years of his career in Orlando, winning numerous awards, setting records and becoming one of the most popular players in the league.
Howard led the Magic to the NBA Finals in 2009. Star PG Jameer Nelson was hurt for most of that playoff run, which was unfortunate as he was having one of the best seasons of his 10-year career for the Magic.
But in between the Shaq/Penny and the Dwight Howard/Jameer Nelson eras, the Magic were led by one of the best scorers in league history. Tracy McGrady only played four seasons in Orlando, but they were some of the most important in his career as he finally fulfilled his superstar potential and became one of the best players in the entire NBA.
Be sure to visit the official 30 Teams | 30 Weeks website for more information on this unique countdown.