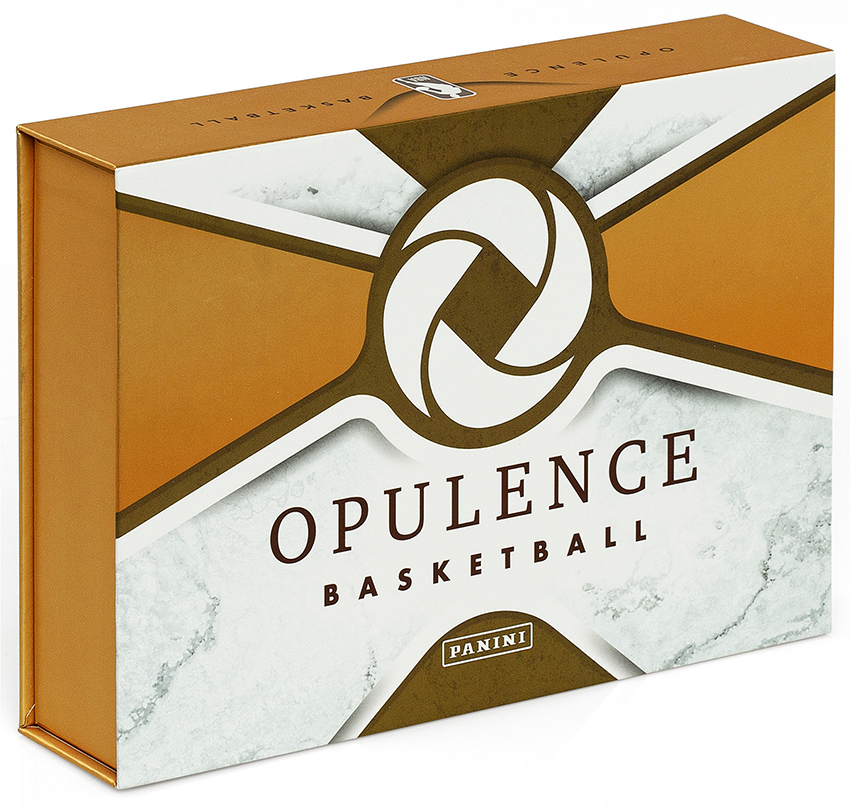 If you have plans to drop by your local hobby shop on Friday, be prepared to participate in or witness something of a wrapper-ripping frenzy. Indeed, with both 2019 Elements Football and 2018-19 Opulence Basketball releasing on Friday in conjunction with 2019 Donruss Optic Baseball dropping today, there promises to be lots to like in the way of new Panini America releases.
We offered a revealing Quality Control Gallery on Elements Football earlier today and we showcased Donruss Optic Baseball earlier this week. Now, we turn our previewing attention to the high-end Opulence Basketball. On average, most hobby boxes (eight cards per box, three boxes per case) will deliver either seven autographs or six autographs and a memorabilia booklet.
While the nastiest of the memorabilia booklets (including the epic NBA Finals Booklets) promise to command the collective attention of collectors, there are also Team USA Jersey Autographs that featured game-worn USA Basketball jerseys. To be sure, 2018-19 Opulence Basketball is a thrill ride of a release featuring rich autograph content devoted to the game's hottest rookies, biggest vets and greatest legends.
The Quality Control Gallery that follows details just some of the goodness in store. Enjoy the preview and stay tuned to The Knight's Lance for continued coverage.