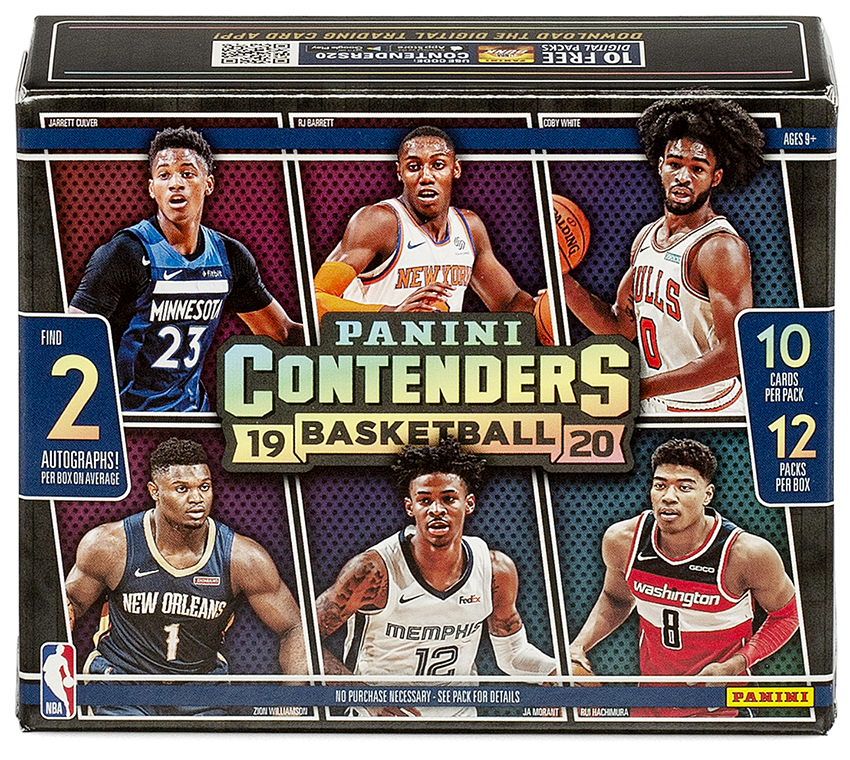 Perhaps going forward, we should make every January 3 "National Contenders Day" here in the U.S.; a national collecting holiday of sorts celebrated by a wrapper-ripping frenzy featuring not one, but two cornerstone Contenders releases. Such is the case in hobby shops across North America today as both 2019 Contenders Football and 2019-20 Contenders Basketball go live. Two huge releases that should make this third day of the new year a bar-setter for the best new-release days to come.
We showcased 2019 Contenders Football with a revealing Quality Control Gallery yesterday. Today, we're turning our focus to 2019-20 Contenders Basketball. In the deep-dive QC Gallery that follows, we'll shine a light on just about everything this stacked release has to offer.
On average, each hobby box (10 cards per pack, 12 packs per box, 12 boxes per case) delivers two autographs, two parallels and eight inserts or insert parallels per box. Key highlights are many and include the all-new Rookie Season Ticket Stub parallel as well as the returning Premium Edition and Gold Premium Edition Rookie Season Ticket autograph.
Also new to the program this year? The spectacular and SSP License to Dominate and Permit to Dominate die-cut chases. Enjoy the gallery that follows and stay tuned for additional coverage.