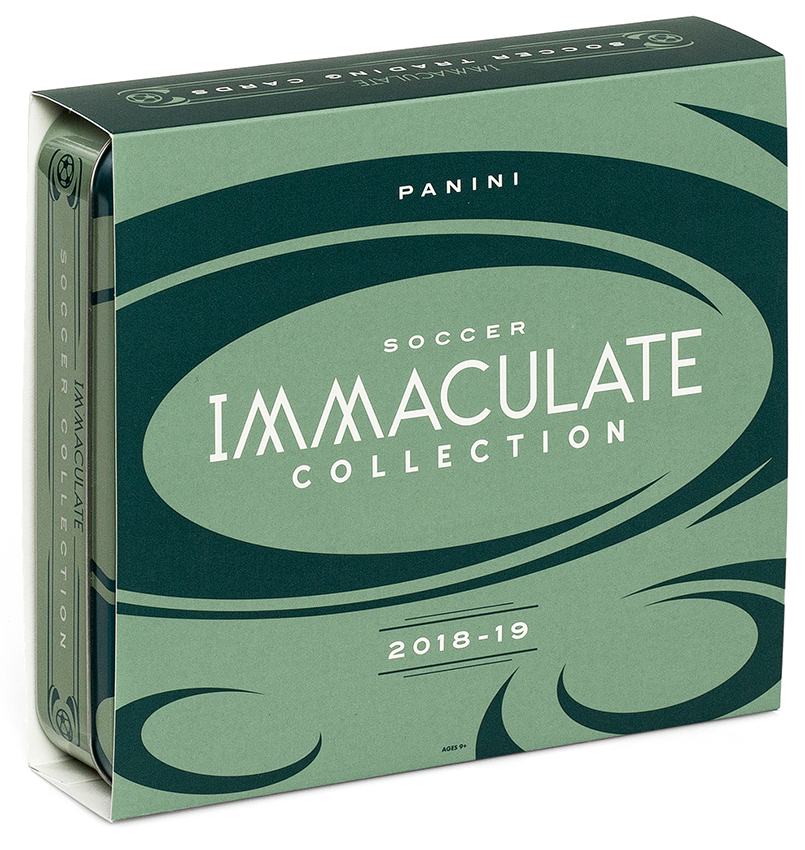 With the 2019 FIFA Women's World Cup knockout stage fittingly providing a global backdrop, Panini America's new 2019 Immaculate Soccer is set to hit the pitch on Wednesday boasting a few gems from the U.S. Women's National Team and a content-rich recipe of autograph and memorabilia cards from some of the sport's biggest stars and greatest legends.
New for 2019 are hard-signed booklet and patch booklets, hard-signed Swatch Signatures (with ink variations for short-print versions) and hard-signed update cards for 2018 Prizm Road to the World Cup (Lionel Messi) and 2017 Nobility Crescent Signatures (Roberto Baggio). Other highlights include new cut-across on-card-autograph inserts that will debut in 2019 Immaculate Soccer but also feature in future releases: Playmakers (Theirry Henry), Headliners (Messi and Marco Asensio), Upper Echelon (Asensio) and Private Signings (Alexi Lalas).
On average, each hobby box of 2019 Immaculate Soccer will deliver five autograph or memorabilia cards and one base or parallel card. You'll also notice in the massive Quality Control Gallery that follows that the product features some of the most sublime, super-sized memorabilia cards of the season.
Enjoy the sneak peek and stay tuned for additional coverage.
2019 Immaculate Soccer will be available on the official online store of Panini America beginning Wednesday at 10 a.m. CST.