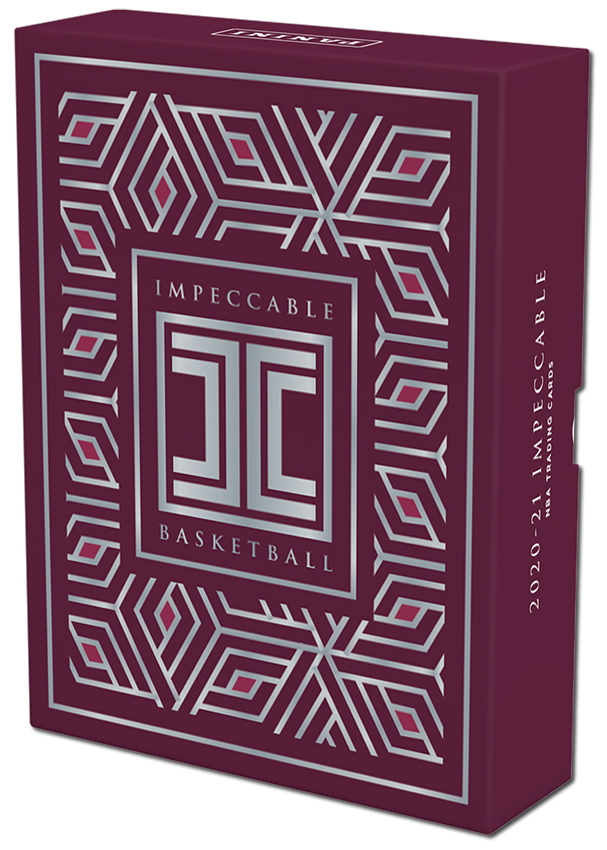 It's a high-end, heatwave kind of week here at Panini America, and not just because Texas temperatures are expected to hit the high 90s in the coming days. On Wednesday, the company's 2020-21 Impeccable Basketball arrives in hobby shops across North America packing its unique blend of super-premium content that includes on-card autographs, Metal cards and Precious Metal inserts.
On average, each hobby box (nine cards per box, three boxes per case) will deliver five autographs, three base or parallel cards and either one Silver insert, Gold insert or Stainless Stars metal card. The highlights of the product are many and include . . .
Pull on-card-signed RPAs featuring the newest, hottest draft picks in the NBA. Look for parallel versions numbered to as low as one.
Look for the popular and rare themed Autograph insert sets numbered to the featured player's jersey number, draft pick spot, Hall of Fame induction year or a specific stat.
Stainless Stars returns to Impeccable with a hard-signed version and a non-autographed version. Look for parallels numbered to as low as one.
Look for cards embedded with real Silver and real Gold bars.
Enjoy the Quality Control Gallery that follows — including a glimpse at some of the FOTL Red content near the end of the gallery — and stay tuned for additional coverage. 2020-21 Impeccable Basketball will be available at the official online store of Panini America beginning Wednesday at 12 p.m. CST.