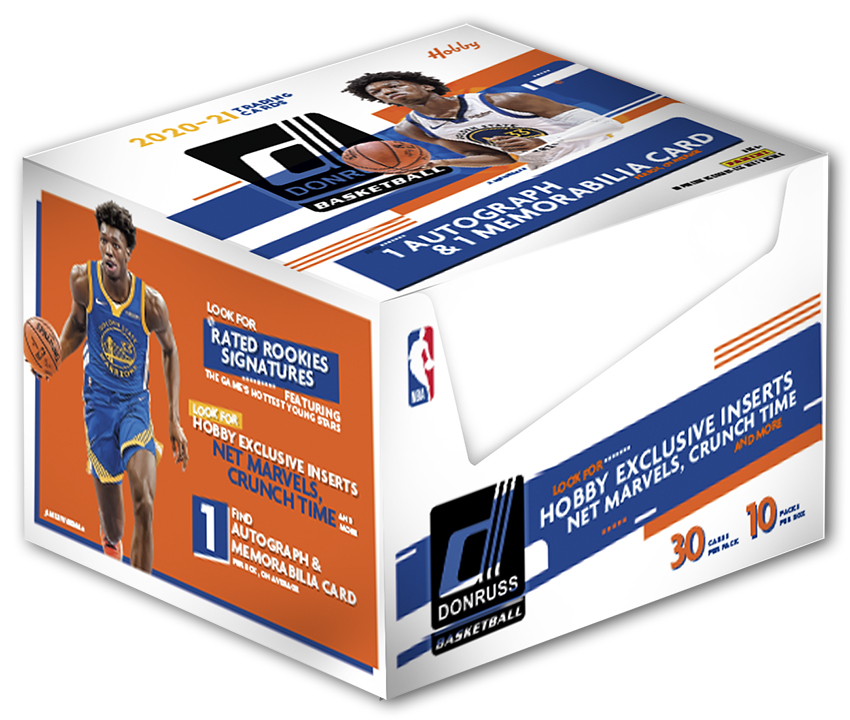 Wednesday promises to be one of the most intense and exciting new-release days of 2021 so far as three dynamic Panini America products are set to captivate collectors: 2020 Plates & Patches Football, 2020-21 Prizm Premier League Soccer and the flagship 2020-21 Donruss Basketball. That, of course, means a jam-packed few days of must-see Quality Control Gallery previews featuring all that these products have to offer.
We'll begin this banner week with a revealing exploration of 2020-21 Donruss Basketball, which features a bevy of brand staples (such as Rated Rookies) and one of the most spectacular insert lineups you'll see all season. On average, each hobby box (30 cards per pack, 10 packs per box, 10 boxes per case) will deliver one autograph, one memorabilia card and 60 inserts or parallels.
But before we dive into the card imagery, enjoy a few teaser videos for the popular Crunch Time and Net Marvels inserts . . .
Now, to the imagery . . .
2020-21 Donruss Basketball will be available at the official online store of Panini America beginning Wednesday at 12 p.m. CST.