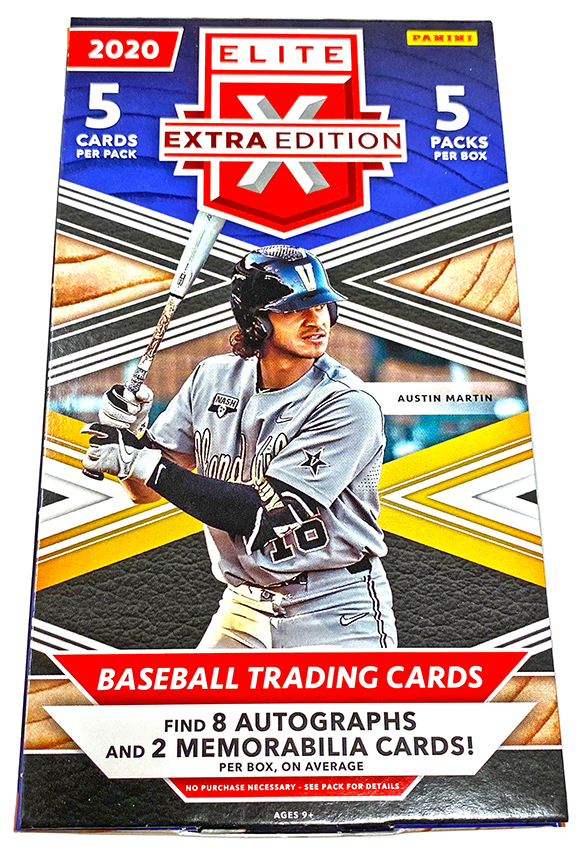 Tomorrow, Panini America's excellently designed, Draft Pick- and prospect-powered 2020 Elite Extra Edition Baseball arrives in hobby shops across North America boasting a bevy of chase-worthy parallels, quirky-cool die-cuts, lots of ink and a top-to-bottom checklist brimming with baseball's bright future.
On average, each hobby box (five cards per pack, five packs per box, 20 boxes per case) will deliver eight autographs, two memorabilia cards and two Optichrome cards. In the revealing Quality Control Gallery that follows, we offer a deep dive into this year's release. Enjoy the preview and stay tuned for additional coverage.
2020 Elite Extra Edition Baseball will be available at the official online store of Panini America beginning Wednesday at 10 a.m. CST.