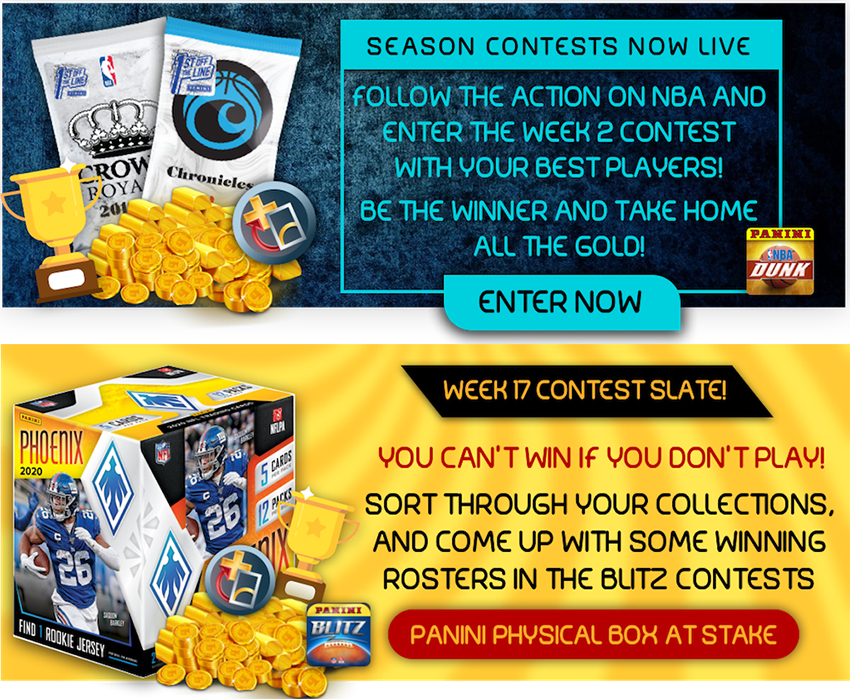 The final days of 2020 in the NFL Blitz Digital Trading Card App presents the last chance for so many users to participate in the weekly contests and win big prizes. With big sit or play decisions to make, coaches will have a huge impact on scoring. Will you be the determining factor for you winning Blitz contests and a box of 2020 Phoenix Football?
This week's contests are awarding huge prizes including a physical box, FOTL Digital boxes, Packs and big coin prizes.
Meanwhile, in the NBA Dunk Digital Trading Card App . . .
The NBA season continues to take shape and the NBA Dunk contests are, too!
Make sure you check out the NBA Dunk Week 2 contest slate and open enough packs to build an All-Star Team. With so many new faces playing key roles on new teams, it's sure to be a wild week in Dunk week 2 contests.
Check out the news feed for full slate of contest options and the prizes available.