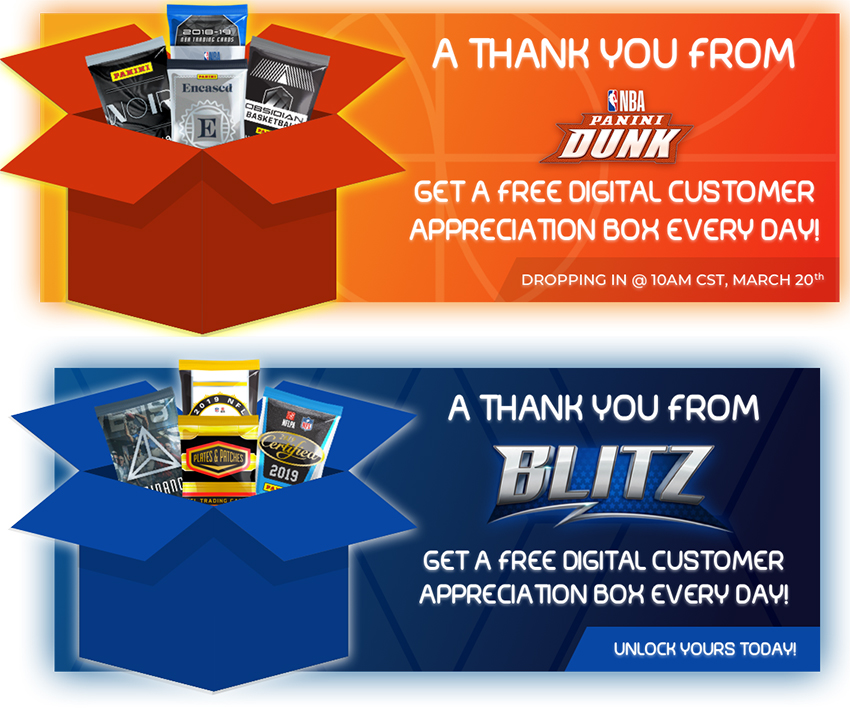 For most of the country right now, this may not be the best time to play basketball outdoors. And the relative lull of the NFL offseason is upon us. But there's still plenty of action to be found this weekend in Panini America's NBA Dunk and NFL Blitz Digital Trading Card Apps. Both apps are intent on brightening your sports weekend with one free Customer Appreciation Box per day this weekend.
Be sure to go through your collections and build the ultimate contest lineup for this week's NBA contest slate. As always, the apps will provide both free and paid contests to choose from. This week, users can earn tons of digital prizes from coin bundles to packs to FOTL boxes and more.
Make sure your notifications are turned ON so you'll be among the first to be notified of the exciting drops coming this week.