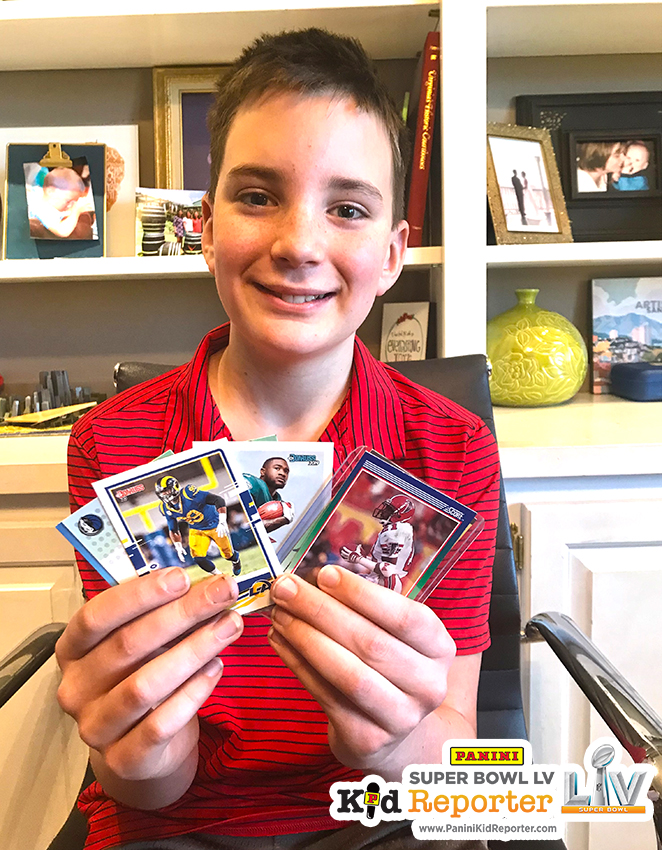 When Caleb Byrne first uncovered his Panini Super Bowl Kid Reporter contest-entry card in a box of Panini America NFL trading cards be bought over the summer at Target, the 12-year-old Virginian had zero interest in actually entering the code on it. But at the urging of Jack, his persistent, persuasive younger brother, Caleb finally relented and entered the code months later.
Earlier this week — during a special Zoom call with Super Bowl-winning quarterback Trent Dilfer that the youngster thought was just another virtual Zoom for school — Caleb found out just how meaningful only one entry (out of more than a record 200,000 entries this year) could be.
Although Caleb initially thought he'd stumbled into the wrong Zoom meeting, Dilfer let him know pretty quickly that we was in the right place.
Clearly, Super Bowl LV and the days leading up to it promise to be unlike any of the 54 that have come before. Much of the pomp and circumstance and yes, even Caleb's role on Super Bowl Opening Night, will be virtual due to COVID-19 restrictions. But in many ways, that has been a welcome wrinkle. After all, just hours after his notification call with Dilfer yesterday, Caleb was on an NFL Virtual Meet & Greet call with Seattle Seahawks tight end Greg Olsen.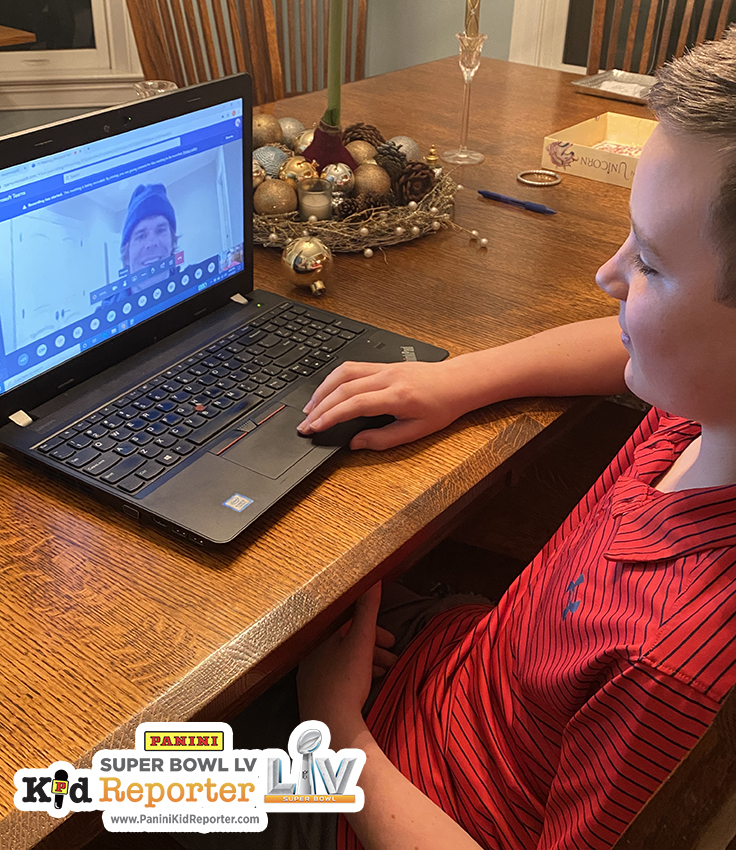 There are many more surprises in store for Caleb during the next two weeks, so stay tuned to the Panini America social feeds to keep up with everything Caleb's exploits.
For the big game, Caleb's loyalties are a bit taxed. Due to family living in the Philadelphia area, he roots for the Eagles. But his father is from upstate New York and is trying to convert Caleb into being a Buffalo Bills fan. Of course, Caleb has his own ideas and also likes the Kansas City Chiefs, as evidenced by some of his favorite cards and the autographed Kelce jersey he got for Christmas.
So what's Caleb's call for the big game? Watch the video and find out.
Stay tuned for complete coverage of Caleb's Super Bowl LV experiences.