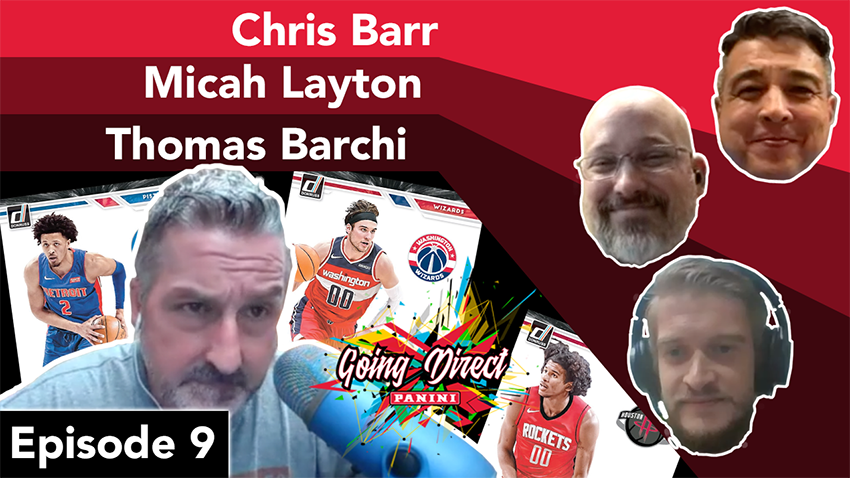 "Going Direct: The Panini Podcast" is must-consume content once again this week as episode No. 9 features . . .
World Premiere box breaks featuring 2021 Elements Football, 2020-21 Spectra Basketball and 2021 Immaculate Baseball
A hard-hitting roundtable discussion with Panini America Brand Managers Thomas Barchi, Chris Barr and Micah Layton
Top NBA rookies describing seeing their Panini America Rookie Card for the first time
A special "From the Vault" interview with then-Denver Broncos rookie Von Miller
Enjoy . . .