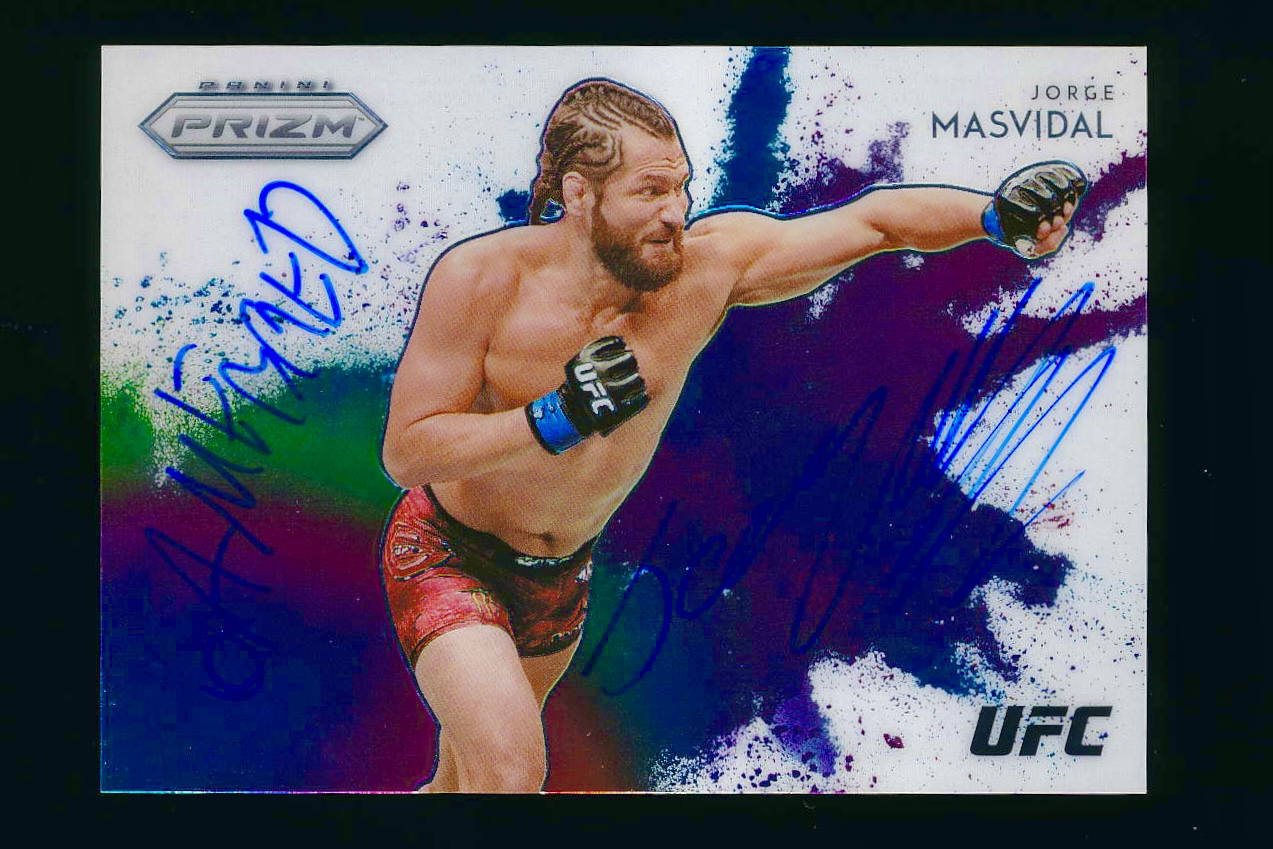 Everyone loves a good challenge, and this Prizm UFC NFT challenge is no exception! Jorge Masvidal is one of the most popular and exciting fighters in the UFC. With 35 professional wins under his belt, this dangerous opponent has proven to be a must-see fighter! The prize for this challenge is a 2021 Prizm UFC Color Blast NFT with an animated Jorge Masvidal autograph. Challenge directions below. Good luck! 
Challenge details are as follows:
Users must have all 100 Select Base cards that are a part of the challenge in their Wallets by 02/24/2022 at 9:00 AM (CST).

Everyone that completes the challenge will receive an Animated Autograph Color Blast (NFT) of Jorge Masvidal that was signed by him in-person at the Industry Summit last year. (Please note: this is NOT a physical card)

Every account that completes this challenge will be entered into a drawing to receive a physical copy of the Color Blast signed by Jorge at the same event.
CHALLENGE LOCATION:  https://www.paniniamerica.net/challenge-detail/75
VISIT: PaniniAmerica.net
Also connect with us on:
Instagram: https://www.instagram.com/PaniniAmerica/
Facebook: https://www.facebook.com/PaniniAmerica/
Twitter: https://twitter.com/PaniniAmerica/