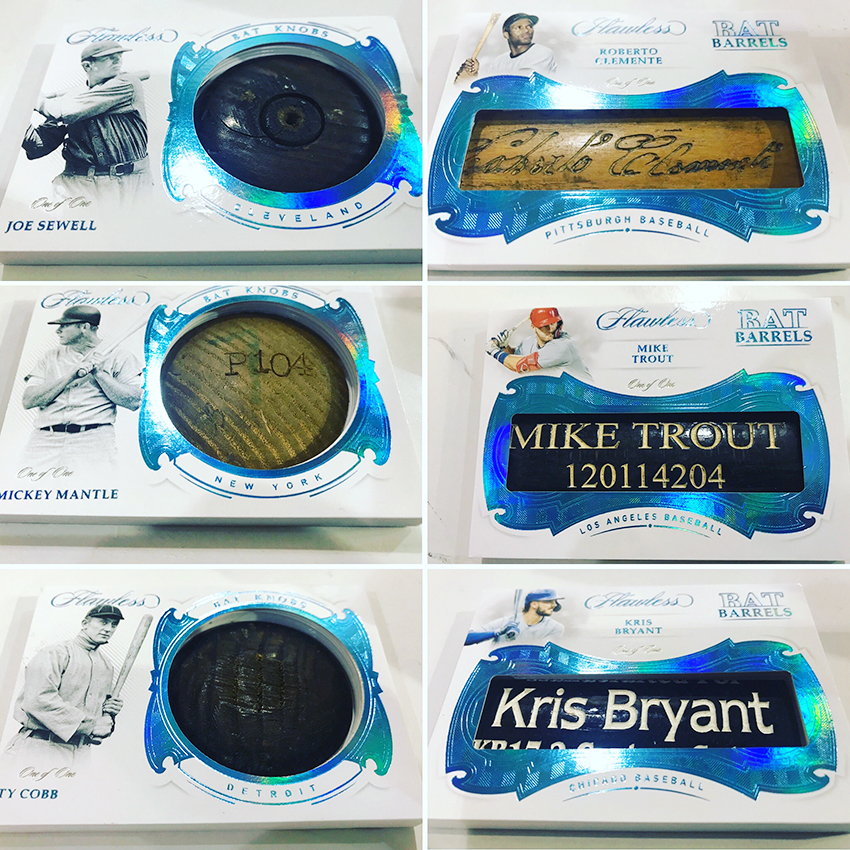 There aren't too many trading card products about which you can say they'd be just as suitable in the hallowed halls of a Hall of Fame as they would be in your local hobby shop. But you can absolutely say that about Panini America's Flawless Baseball. Every year, the super-premium juggernaut manages to deliver the goods, unlike any other high-end baseball product that's ever existed.
Simply, there's no other baseball collecting experience quite like the Flawless Baseball collecting experience. Featuring bat knobs and barrels from the most legendary lumber of all time to hard-signed modern marvels to iconic cuts to loaded memorabilia autograph cards of the game's brightest young stars, 2019 Flawless Baseball is equipped to astound. And it will do just that when it arrives in hobby shops and on group-break sites across North America on Wednesday.
One look at the Quality Control Gallery that follows and you'll understand what we're talking about, what with bona fide pieces of history from the likes of Babe Ruth, Mickey Mantle and Roberto Clemente. But that's just the shortlist of collection-making gems featured in this year's release. There are plenty more.
On average, each briefcase of 2019 Flawless Baseball (10 cards per briefcase, two briefcases per case) will deliver seven autograph cards, two memorabilia cards and one Diamond card. Enjoy the sneak peek and stay tuned for additional coverage.