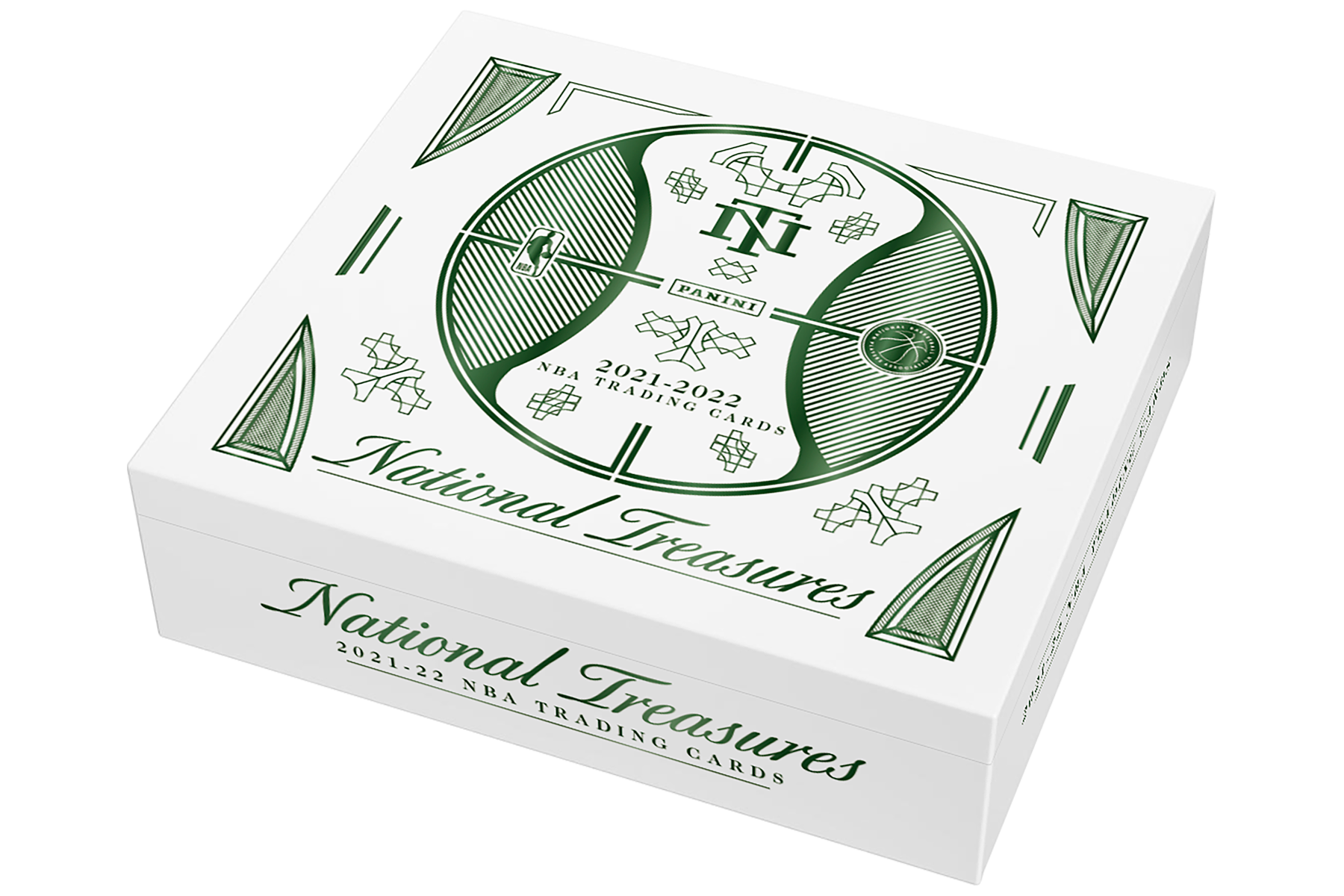 RELEASE DATE:  Wednesday, July 20th at 11am (CST) at the Panini Direct Store
PIS DOCUMENT:  21-22_NTBK_PIS_Hobby_EDITED
DETAILS:  Here we go! One of the most anticipated releases of the year goes live this week! 2021-22 National Treasures NBA Basketball (Hobby) is packed with as much value as we've ever seen. Collect the legendary NT RPAs of Cade Cunningham, Evan Mobley, Scottie Barnes and more! And this year… by popular demand, the true RPA's are all vertical!  Catch more details below including a sneak preview of the product. If you're not jazzed yet – watch the video below for a little extra shot of Hobby excitement!
PRODUCT BREAKDOWN:
Hobby boxes of 2021-22 Panini National Treasures NBA Trading Cards contain 10 cards per pack and 1 pack per box!
Look for 4 autographs, 4 memorabilia, 1 printing plate, and 1 base or base parallel per box, on average!
Collectors can expect to find 4 autographs per box, including popular Rookie Patch Autographs, Treasured Tags Autographs, Logoman Autographs, and much more.
Find prime and super-prime memorabilia swatches from Team Logos to Logomen!
Chase after the brand new Treasure Chest Booklets featuring the top superstars in the NBA!
Search for brand new Dual and Triple autographs, featuring combinations of the top NBA superstars.
*All information is accurate at the time of posting – content is subject to change.
SHOP THIS PRODUCT:  https://www.paniniamerica.net/cards/trading-cards/basketball.html
VISIT: http://www.PaniniAmerica.net
Also connect with us on:
Discord:  https://discord.com/invite/9PUgPHSdxq
Instagram: https://www.instagram.com/PaniniAmerica/
Twitter:  https://twitter.com/PaniniAmerica/
Facebook:  https://www.facebook.com/PaniniAmerica/