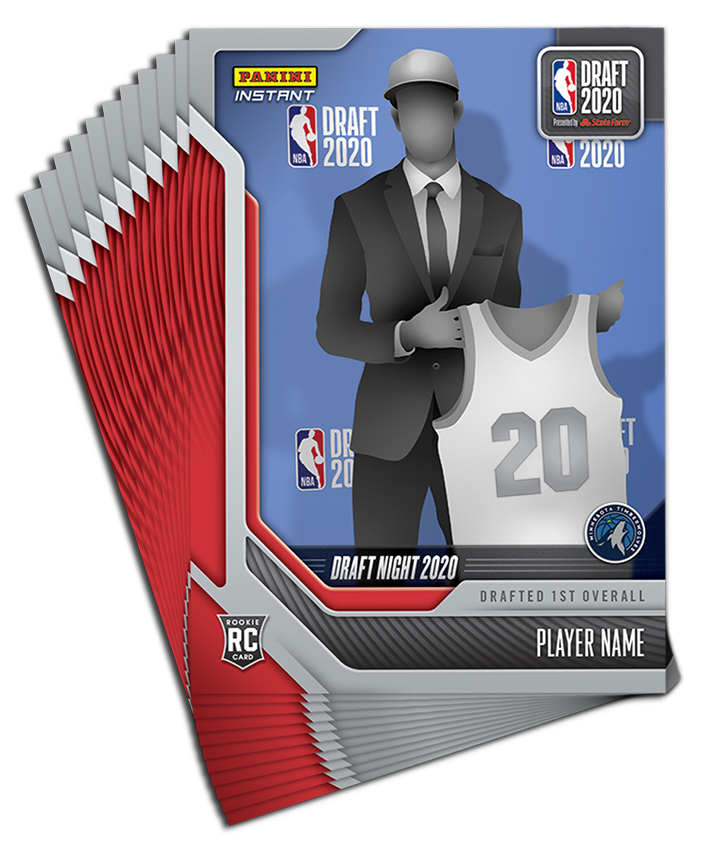 During tomorrow night's uniquely virtual 2020 NBA Draft, history will be made and dreams will come true in one of the most unusual NBA Draft settings in history — and once again this year, Panini America will be ready to celebrate by creating the first NBA Rookie Cards of 35 top picks in real-time. Yesterday, the Panini Instant website launched Panini Instant 2020 NBA Draft cards for 35 top draft prospects, including Anthony Edwards, LaMelo Ball, James Wiseman, RJ Hampton and more.
Tomorrow night and one by one, the cards will be updated in real-time as each selection is made, meaning each new draftee's first trading card with his new NBA team will be available just minutes after his name is called. But since players will not be in attendance and because there is no stage to cross, player images will feature college or international action photography.
The cards are available now on the Panini Instant website and will be changed in real-time during tomorrow night's draft as soon as action gets underway. Enjoy the 2020 NBA Draft tomorrow and and stay tuned to The Knight's Lance and the Panini America social feeds for additional 2020 NBA Draft coverage.