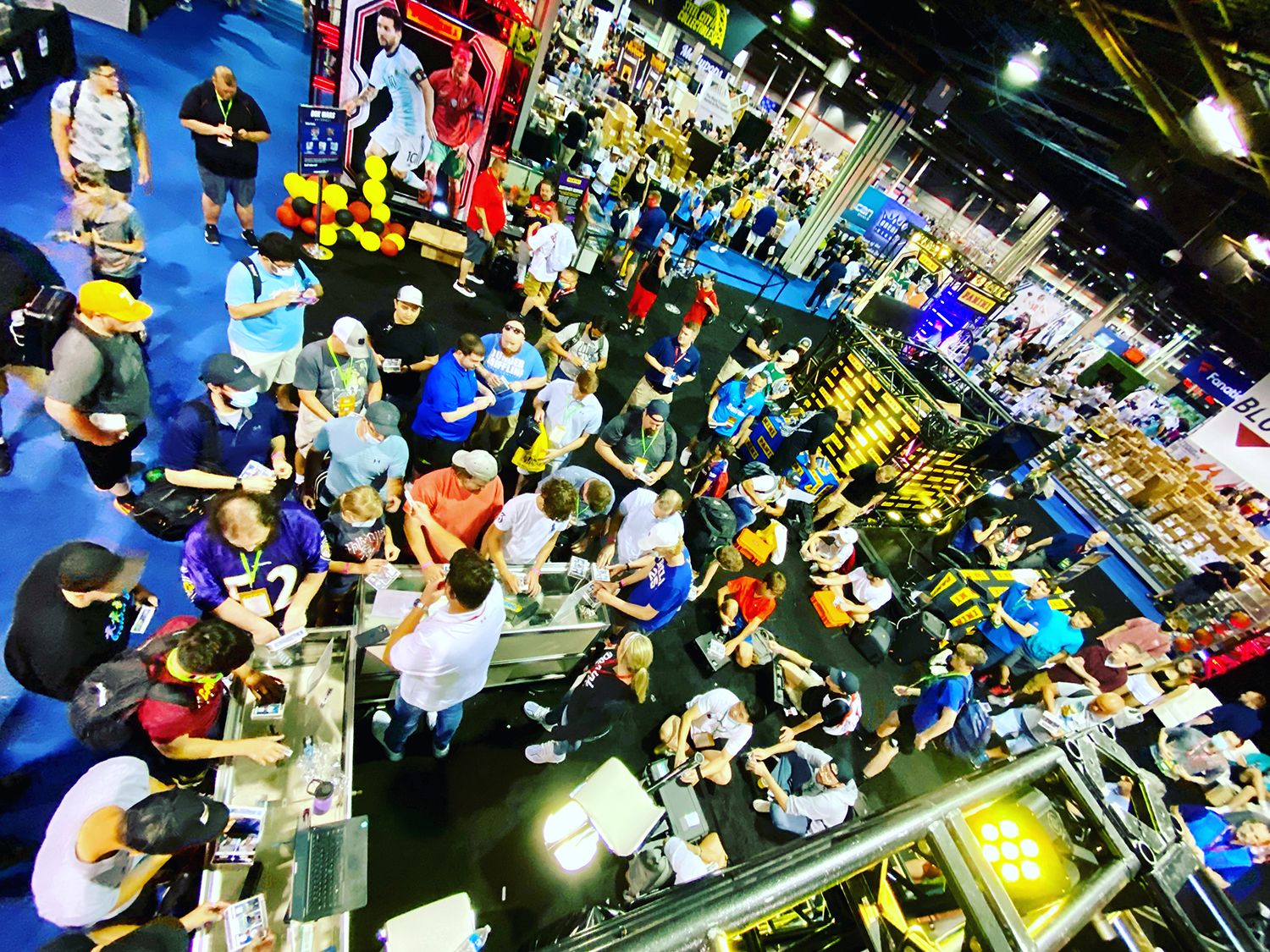 Collectors across North America (and all of us inside Panini America) rejoice at this time every year in anticipation of yet another National Sports Collectors Convention. Beginning tomorrow in Chicago, Panini America will once again put its best foot forward with a flurry of activities from the time the doors open on Wednesday afternoon (July 26) to the time they close on Sunday afternoon (July 30).
While there will be some things that are slightly different this year from an execution perspective inside the massive, main attraction that is the Panini America booth, one thing remains unchanged: Panini America plans to steal the show once again. Here are just some of the ways we'll do it . . .
National VIP Party
For many National-goers, the annual Panini VIP Party is the reason to attend the show. This year will be a slightly different format but expect to interact with athletes across sports anchored by two big musical acts — all of which will be revealed throughout the week in the buildup to Saturday night in downtown Chicago.
Silver Packs
Yes, Panini America is conducting the perennially popular Silver Packs Wrapper-Redemption promotion this year. The eligible-product list and the number of Silver Packs per box redeemed are detailed below. Show-goers can expect Silver Pack redemptions each day of the show while daily supplies last. Only boxes purchased at the show from three Panini Authorized Show Dealers (Dave & Adam's, Blowout Cards and Steel City Collectibles) are eligible for the Silver Pack redemptions. There will be a maximum of five boxes per person per transaction and full-case redemptions will not be allowed. Here's the product breakdown for this year: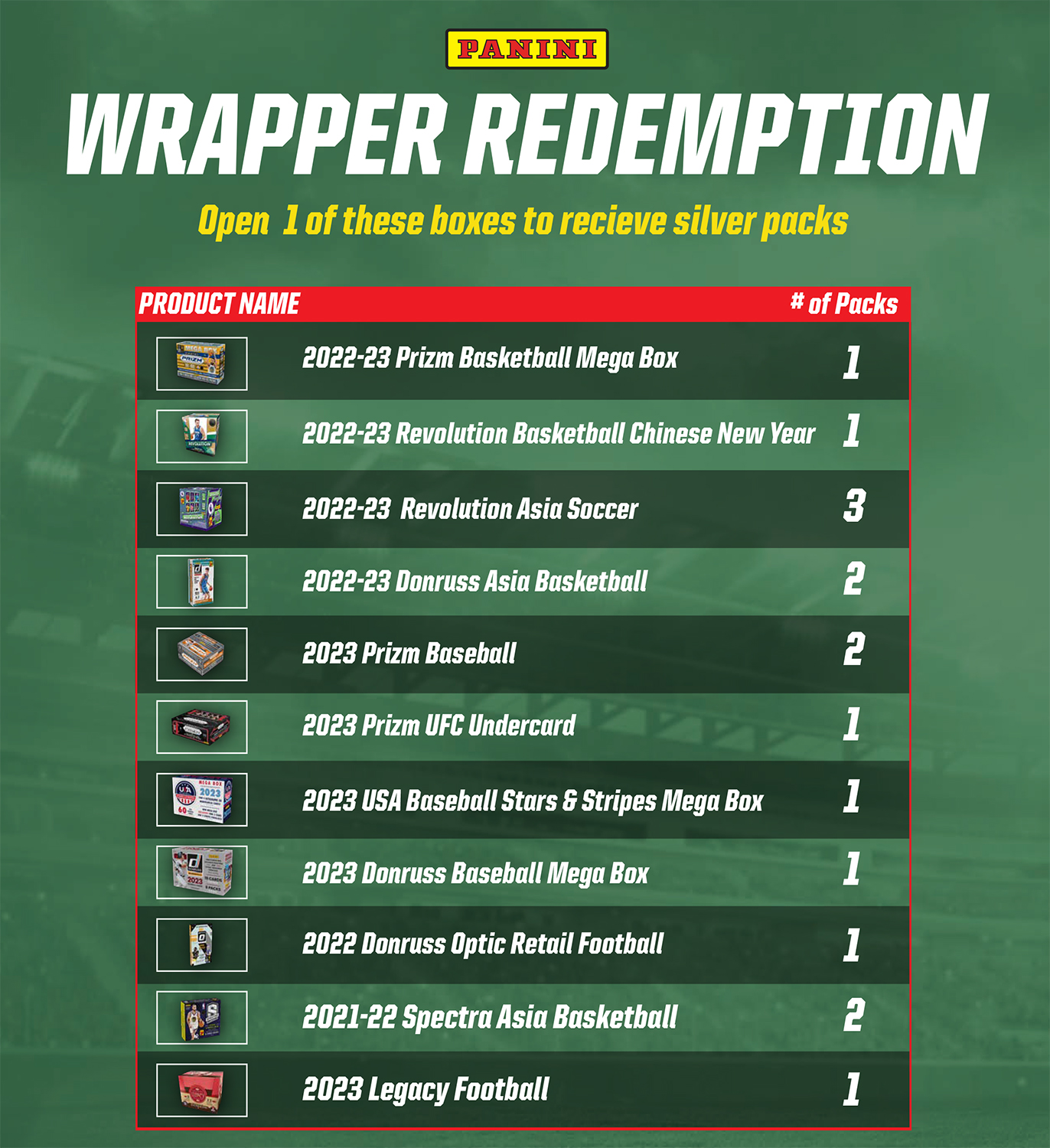 Box Wars
Panini America Box Wars are back — and the prizes are bigger than ever. Some of the prizes that will be randomly awarded this year include more than a dozen Panini National Black Box 1/1s as well as boxes of 2022 Panini One Football, 2022 Immaculate Football, 2022-23 Immaculate Basketball and more.
Collectors who wish to participate in Box Wars can purchase their boxes anywhere on the show floor; but boxes must be brought to the Panini America booth sealed.  The Box Wars schedule is as follows: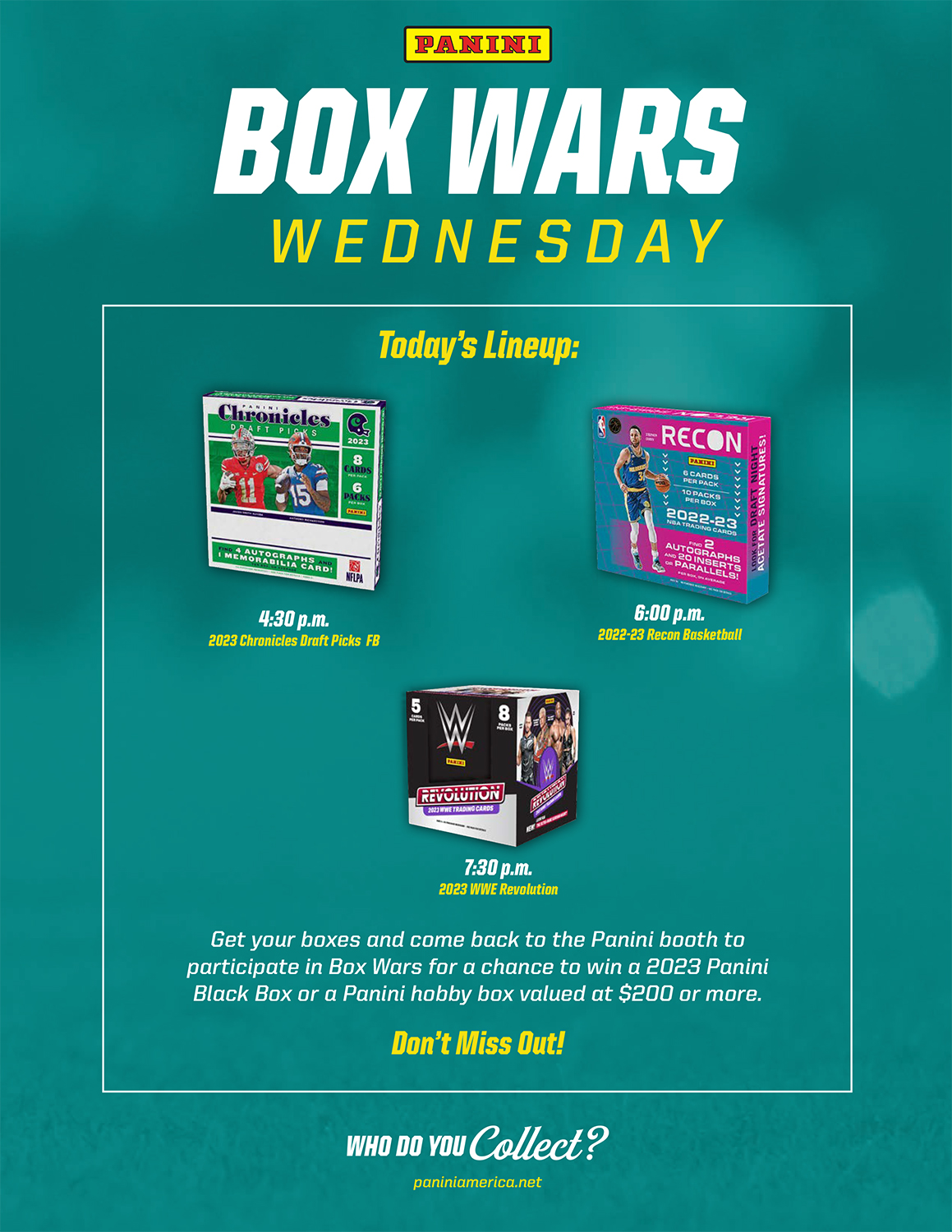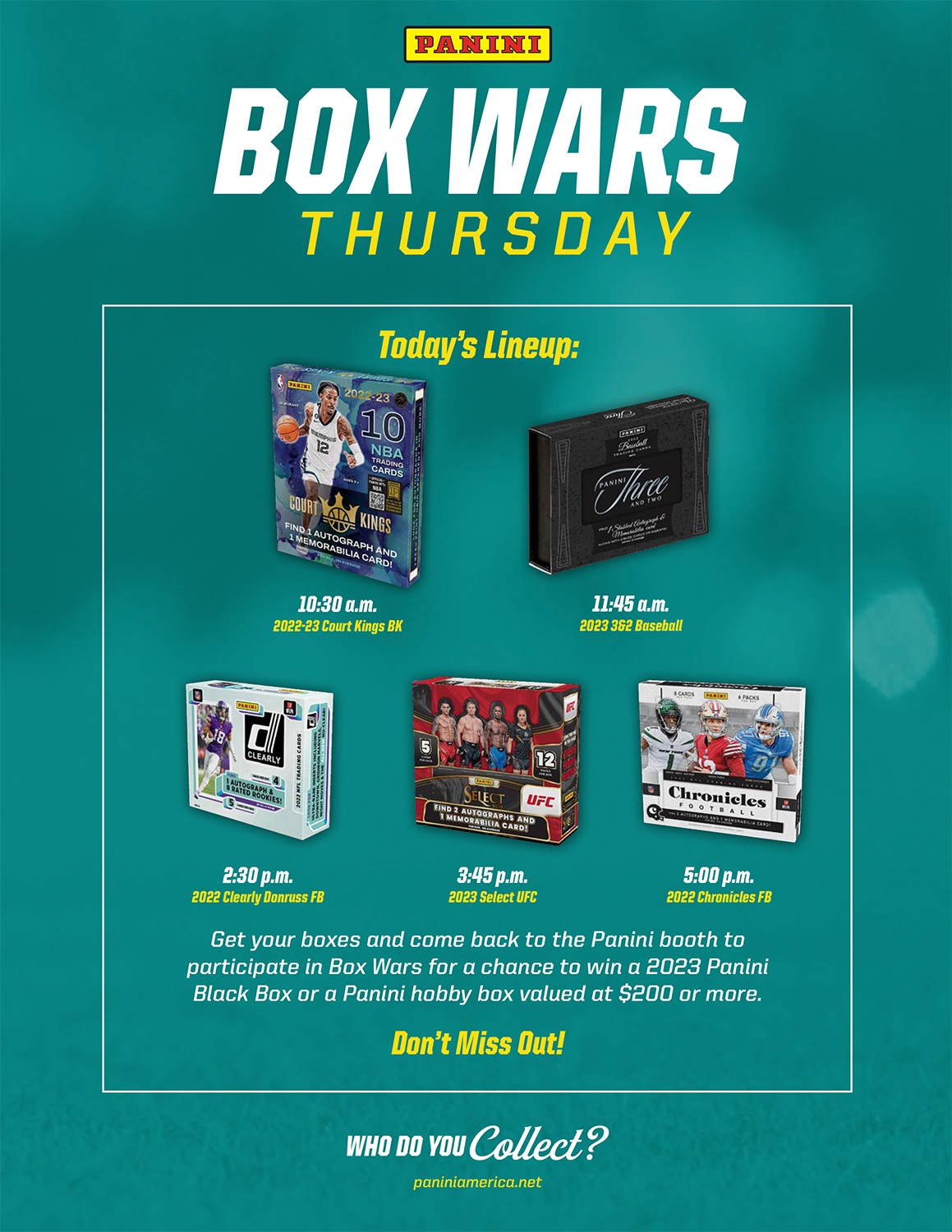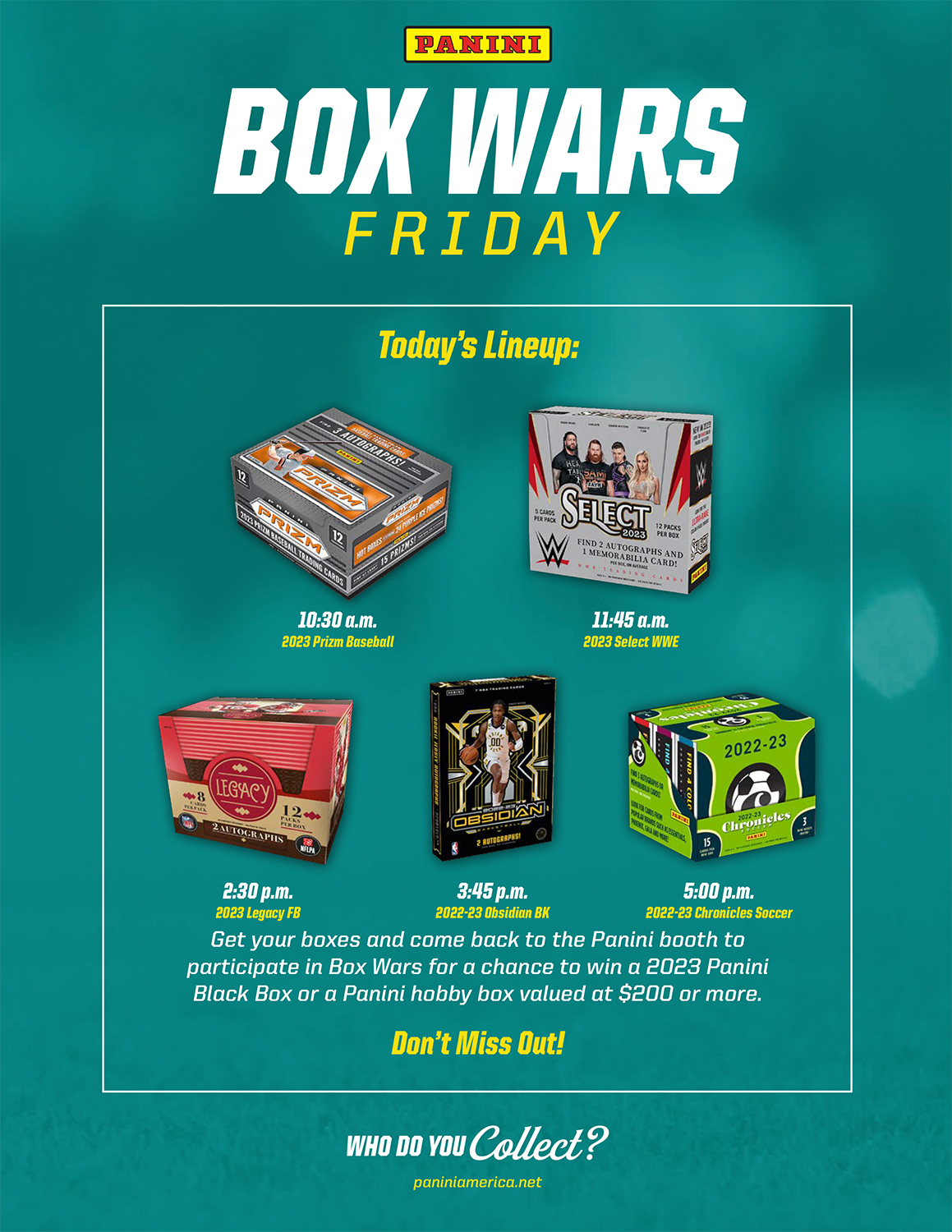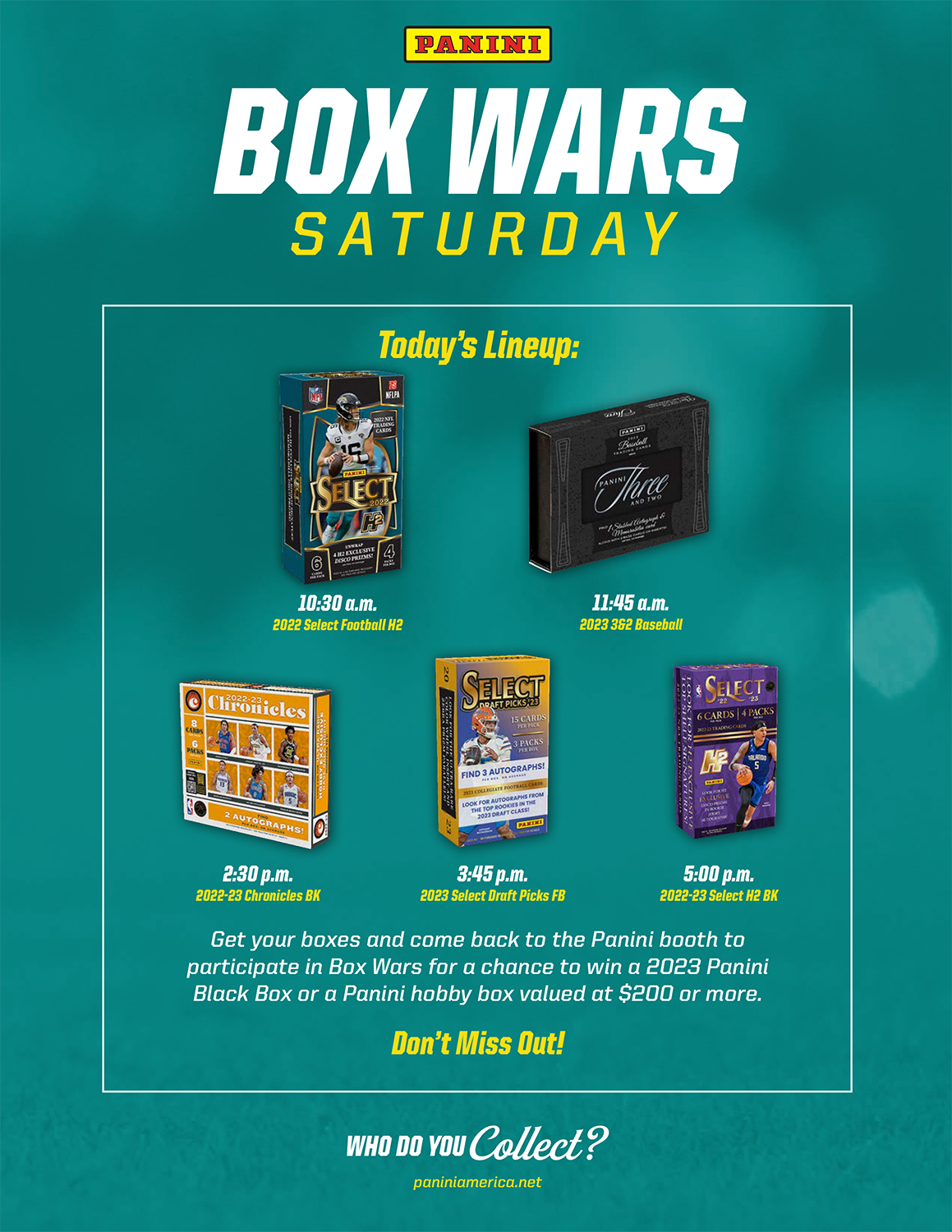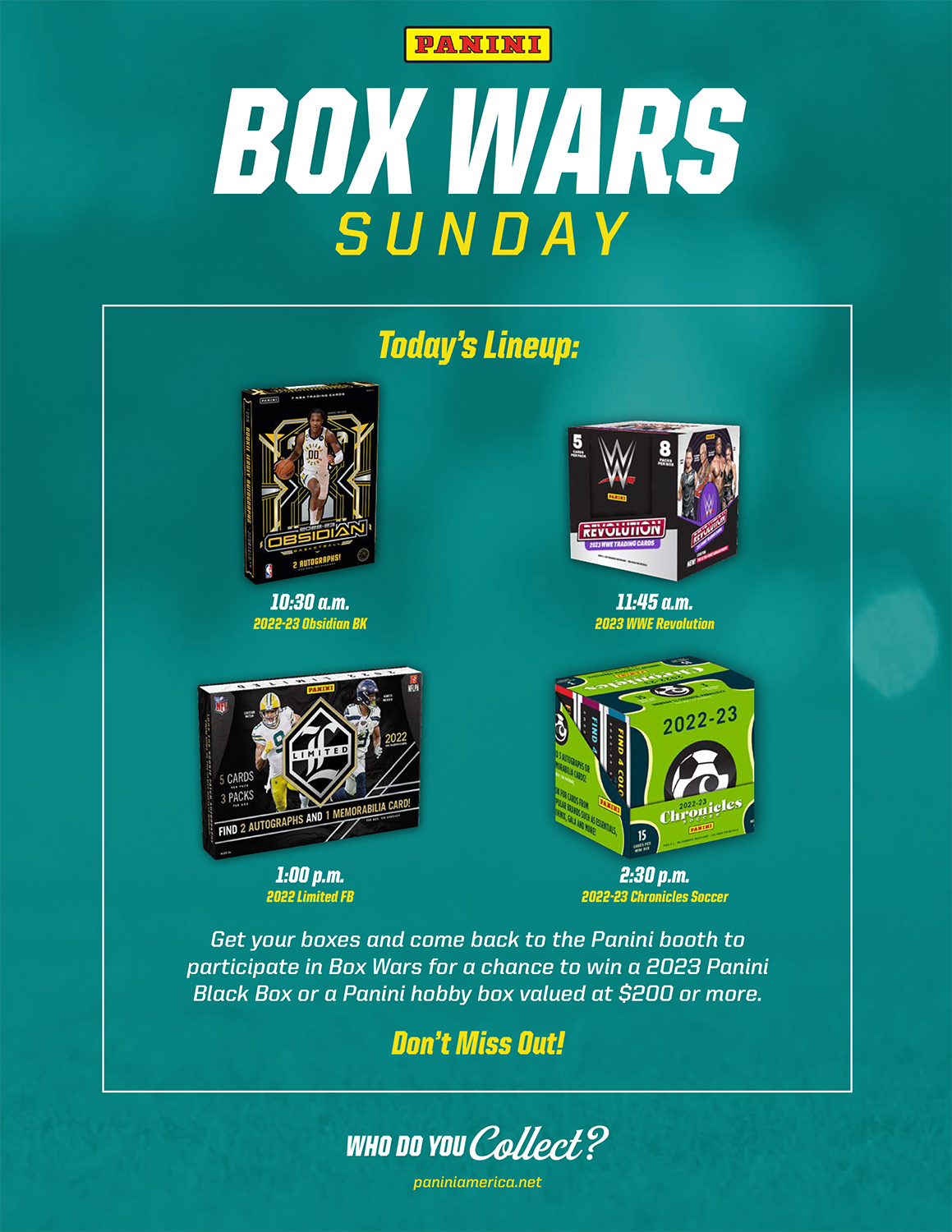 Kids Free Case Breaks
The wildly popular — and absolutely free — Panini America Kids Case Breaks return in 2023, once again spearheaded by Ultimate Box Breaks' Bryan Gavin. Beginning Thursday, Panini America will host two Free Kids Case Breaks per day (three on Friday, none on Sunday) that are open to kids 12 and under. Kids who want to participate must get in line at the Panini America booth each morning at 10 a.m. CST to register and receive badges (while supplies last). Here's the tentative Free Kids Case Breaks schedule: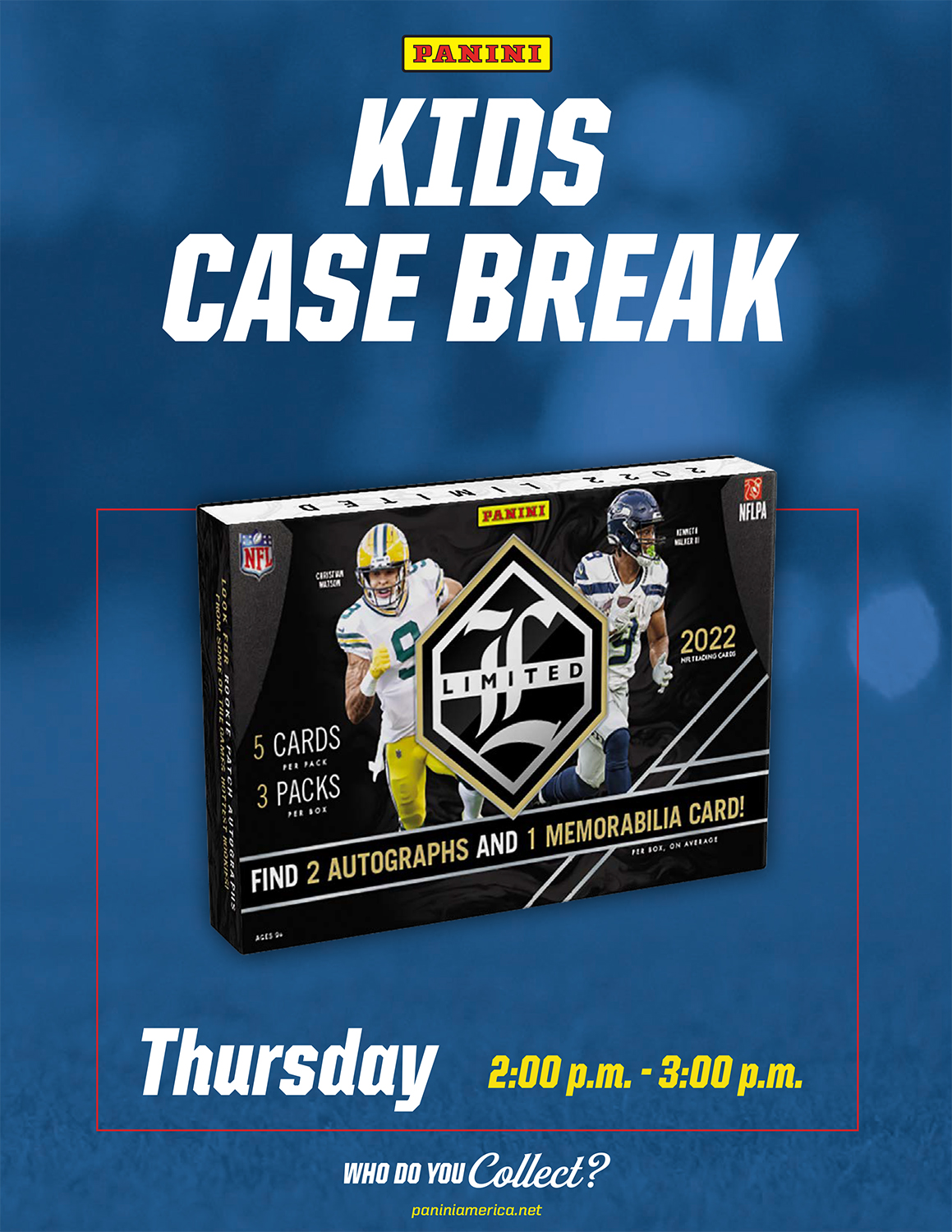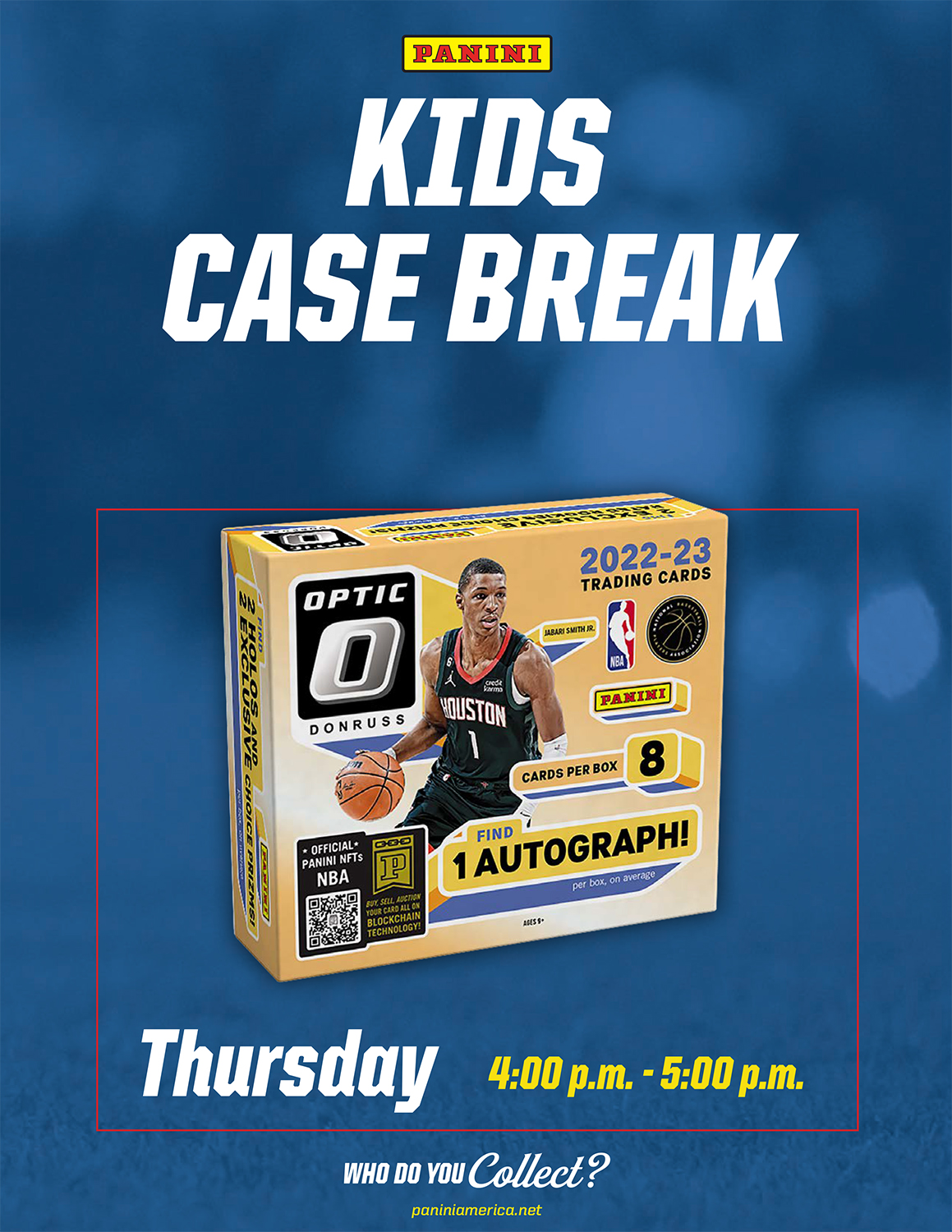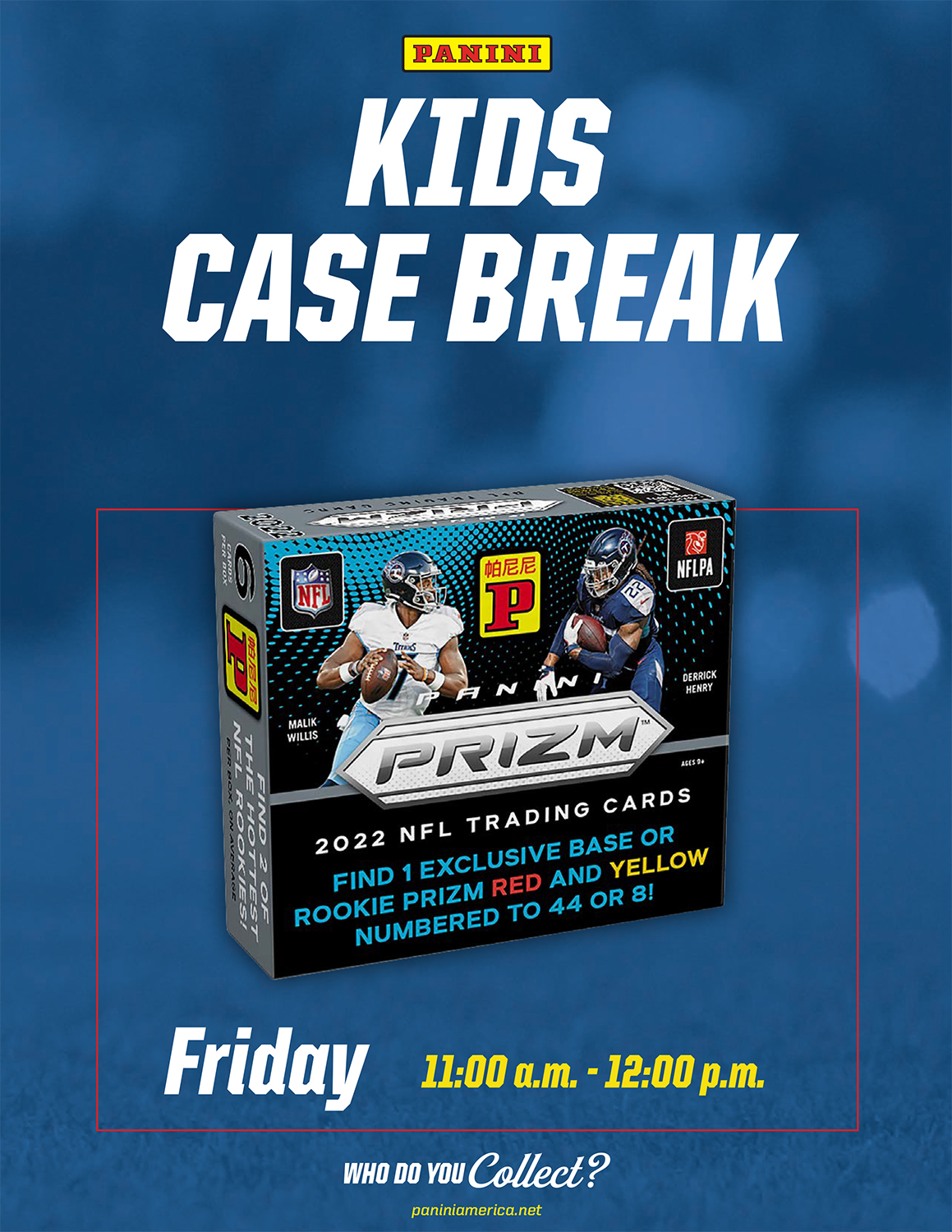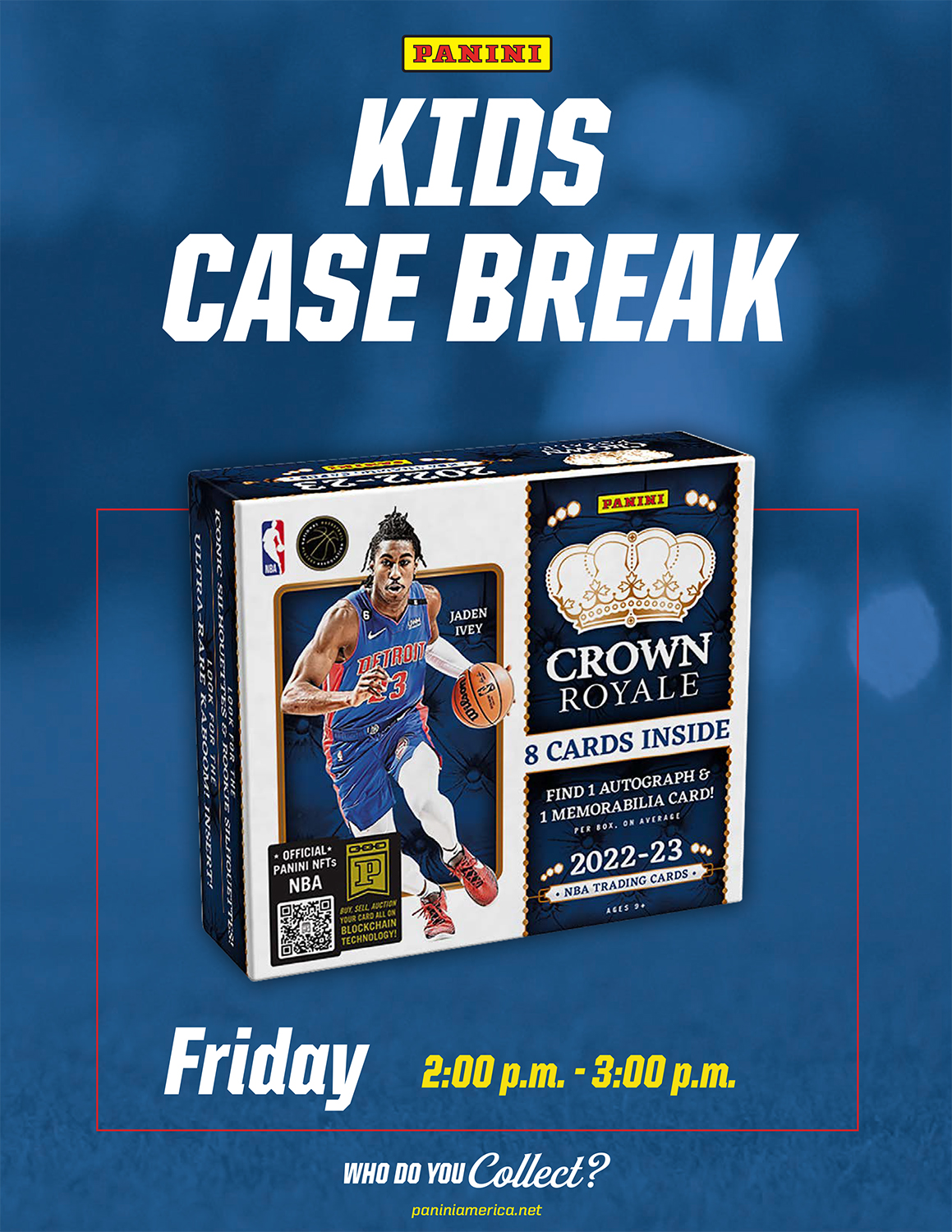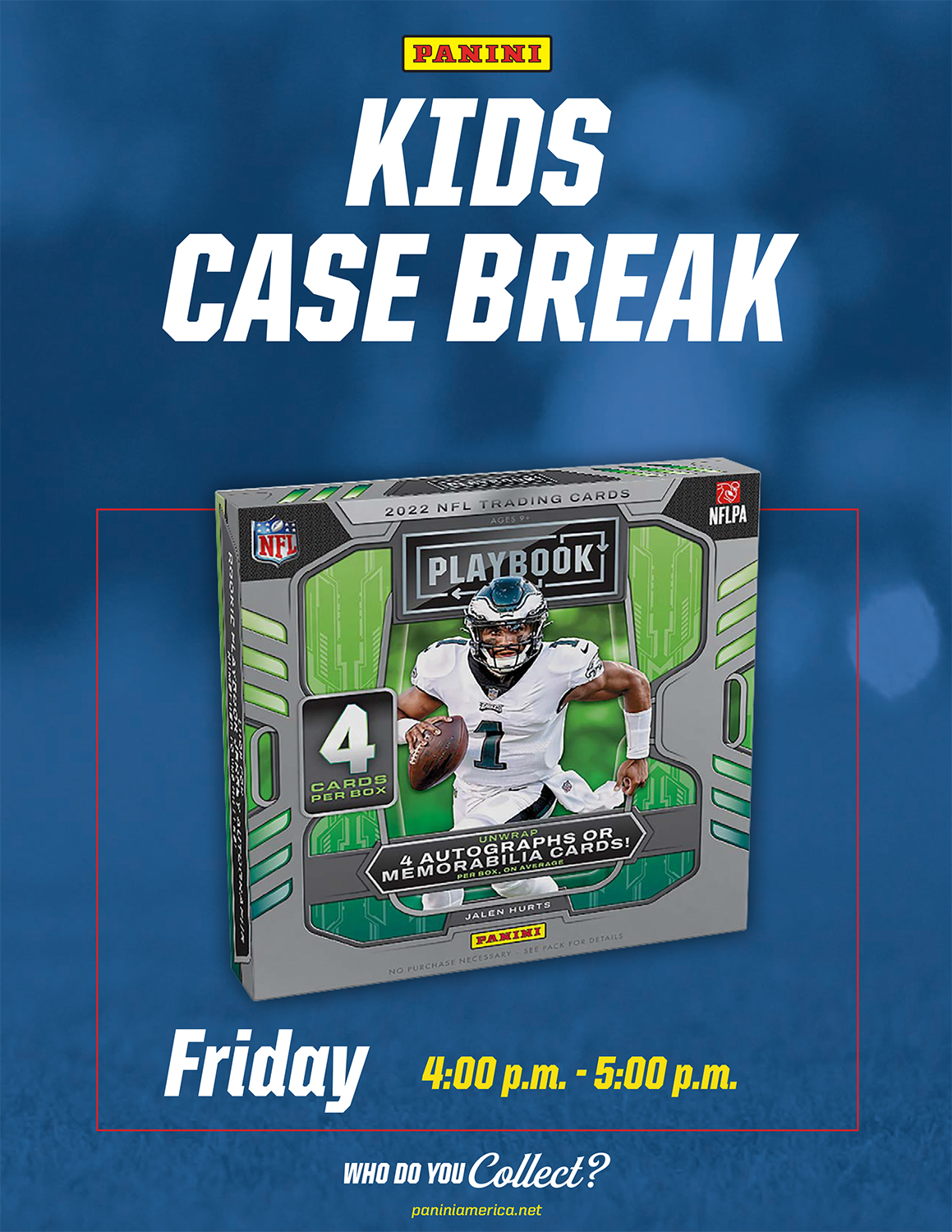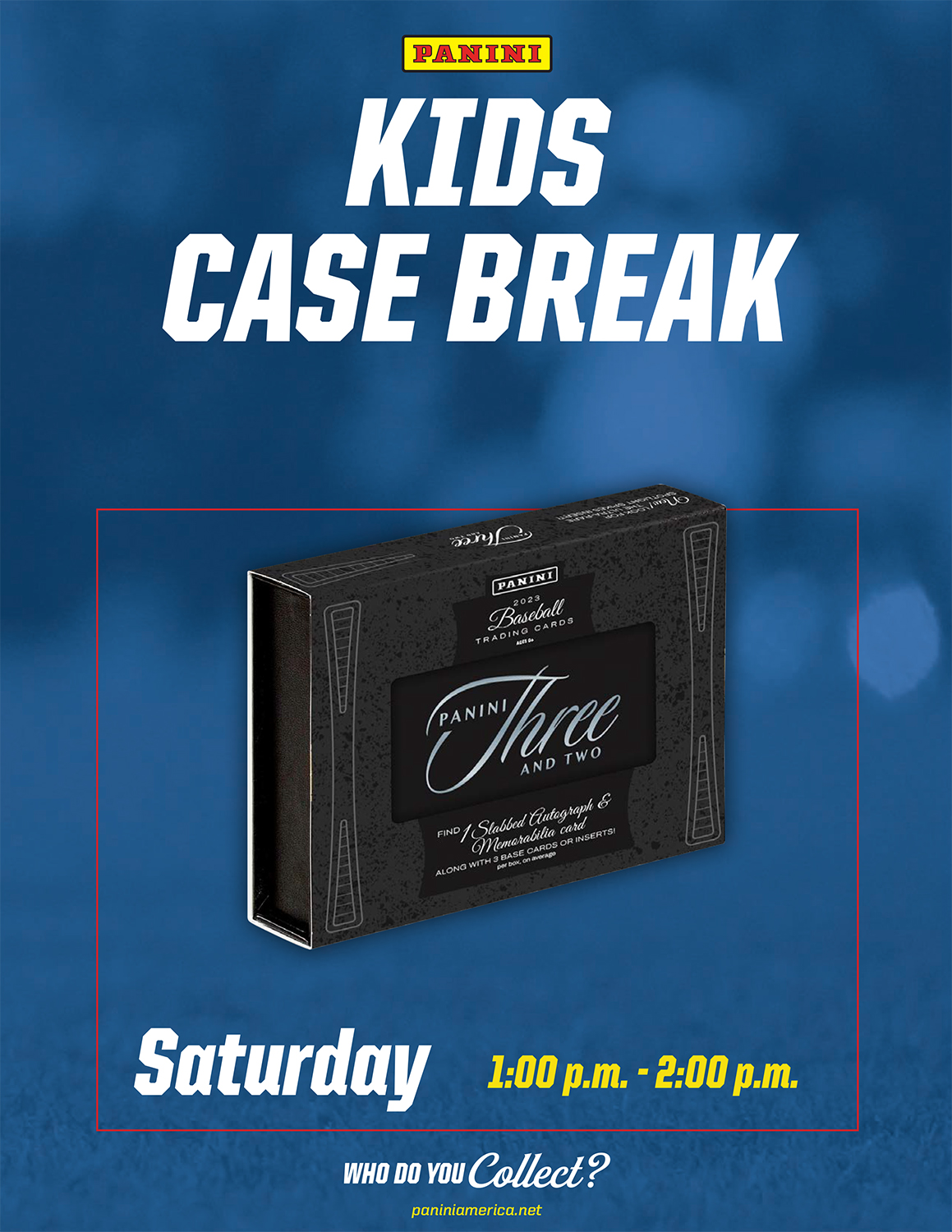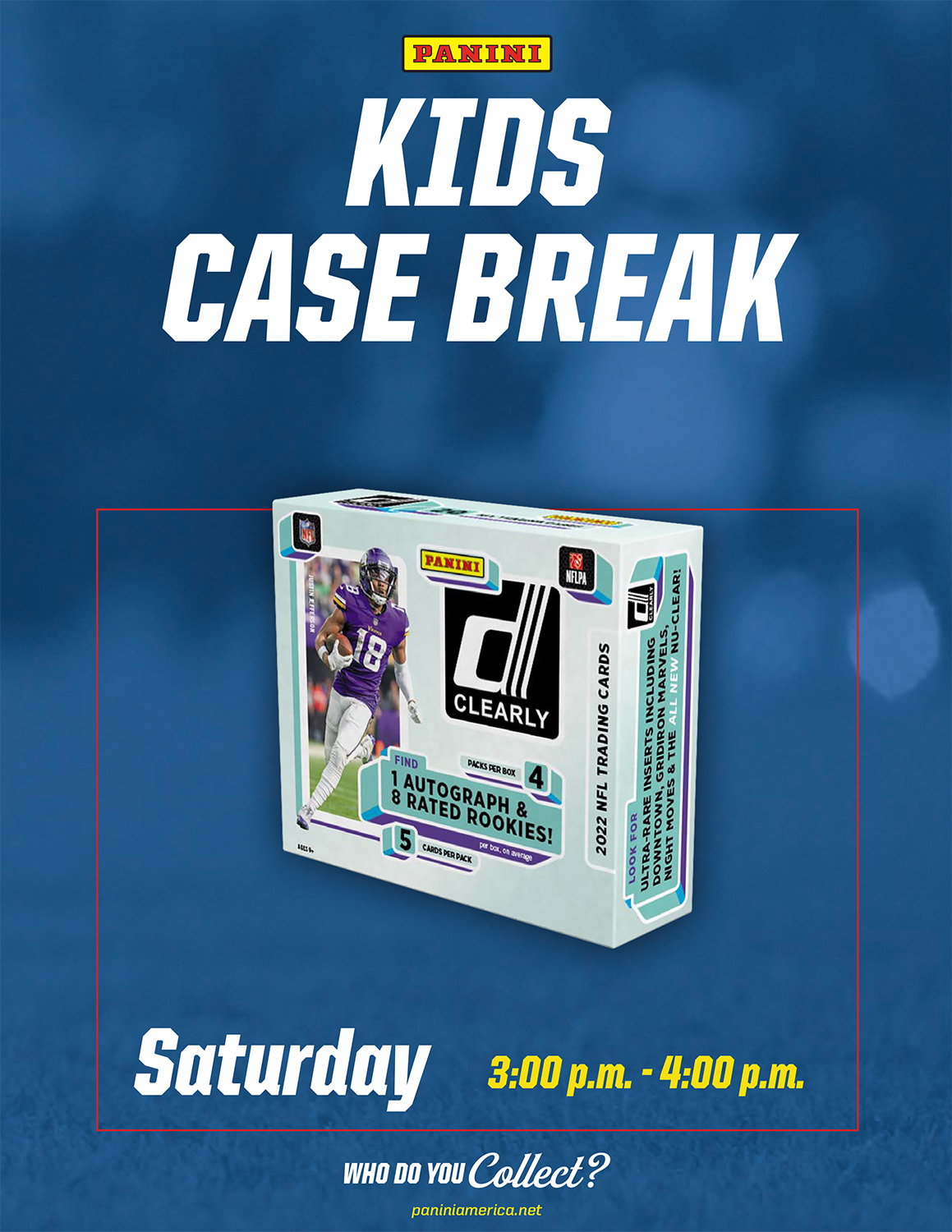 Detroit Lions Legend Barry Sanders Breaking in the Panini America Booth
NFL legend Barry Sanders will be live in the Panini America booth on Saturday morning at 10:30 to conduct his special #BarrysBigBoxBreak. Check out the Hall of Famer's Twitter page for more information.
Exclusive National Panini Kid's Crates
Panini America will be offering an NSCC-exclusive Kid's Crate to hobbyists 13 and younger at this year's show inside the Panini America booth while supplies last. Here's a sneak peek at what this exclusive offering delivers: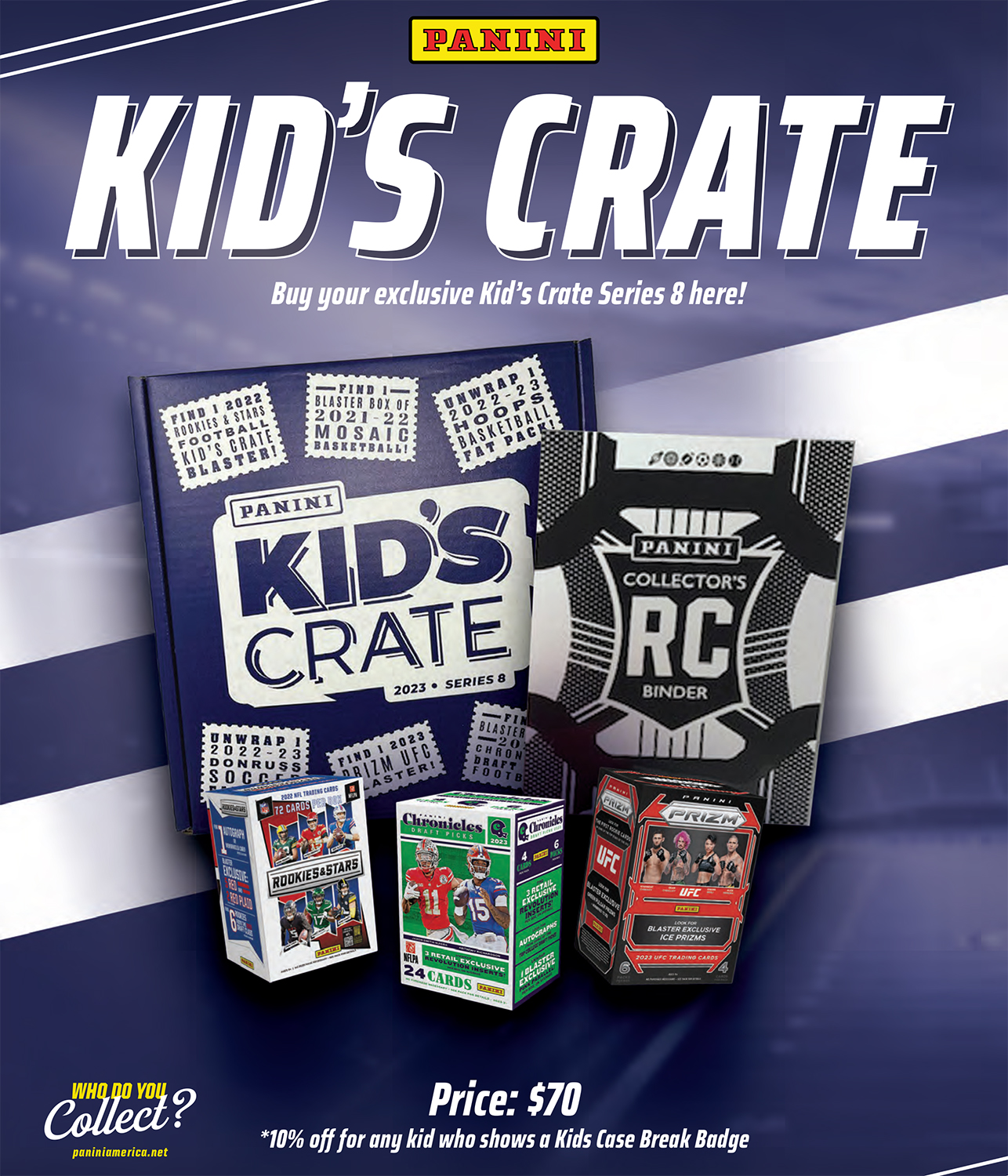 Live Redemption Trade-Up Program
Yes, this major attraction is back again, too. As in years past, Panini America Customer Service officials will be onsite in Chicago to operate the company's popular Live Redemption Trade-Up Program. This year, however, the Panini America Customer Service team pre-booked appointments in the weeks leading up to the National. All slots are currently booked.
Panini America Live on the Mike Berkus Main Stage
Come join us on Saturday from 12 p.m. to 2 p.m. on the Mike Berkus Main Stage in the Case Break Pavilion. From 12 to 1, Panini America's Tracy Hackler and Kevin Haake will host top breakers such as Rich Layton, Chris Keller, Bryan Gavin and more for a revealing panel discussion on the early days of the breaking phenomenon. From 1 to 2 p.m., Panini America's 2023 Three & Two Baseball Free Kids Case Break will take over the main stage.
Stay tuned to the Panini America social media channels for additional information and complete coverage from the show.