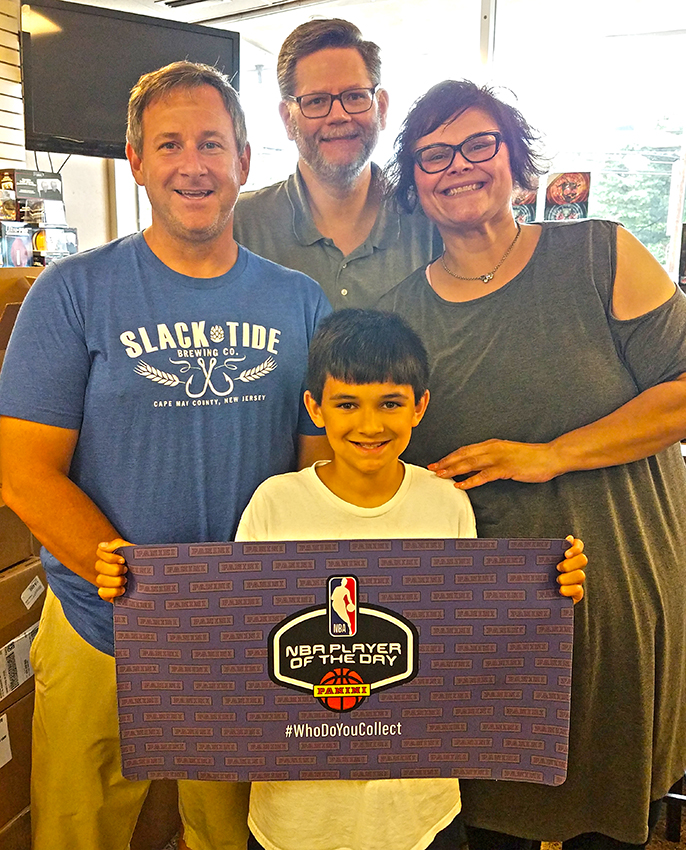 Almost 100,000 card collectors at more than 400 hobby shops nationwide participated in the most recent Panini NBA Player of the Day hobby shop promotion this season and although thousands of prizes were awarded to collectors, only Chris and Quinn Slack of Furlong, Pa., parlayed their lucky pack of Panini NBA trading cards into the chance to spend a day with an NBA player.
On October 4, the Slacks will be joined by their friends and family to host a private party at their home featuring Philadelphia 76ers first-round pick Matisse Thybulle. During the party, Thybulle will shoot hoops with guests in the driveway, talk basketball, sign autographs, pose for photos and open packs of Panini NBA trading cards. After the party, the Slacks will escort Thybulle to their favorite hobby shop, Sportscard Playground in Hatboro, Pa., to sign free autographs for 150 of the shop's loyal customers. Each customer will receive an exclusive Panini Instant NBA Player of the Day Thybulle card created especially for the event. The Slacks will receive a signed 1/1 version of the card, a $250 shopping spree at the store and a special Panini goodie bag.
"It's appropriate that Chris and his son Quinn share this experience together since they also share the fun of collecting together," said Jason Howarth, Vice President of Marketing for Panini America. "So many young card collectors are inspired to take up the hobby by a parent who collects, while countless adults have told us the joy they get sharing the experience with their kids."
"Chris and Quinn Slack are great people, and Steve and I couldn't be happier that they're this year's winners," said Heidi Gerber of Sportscard Playground. "They have one focus: Basketball. And Quinn has an insatiable appetite. They sample pretty much every new release and sit at our table with us opening packs. It's special to see a father and son bond over collecting and to see the enthusiasm through Quinn's eyes.
"We have owned the shop for over 20 years; and we've seen kids get older, become dads, and then bring their sons into the store to share what they themselves loved as kids. Quinn is an example of the future of the hobby.  Not sure I can think of a better way to celebrate his passion for basketball than with this unique experience."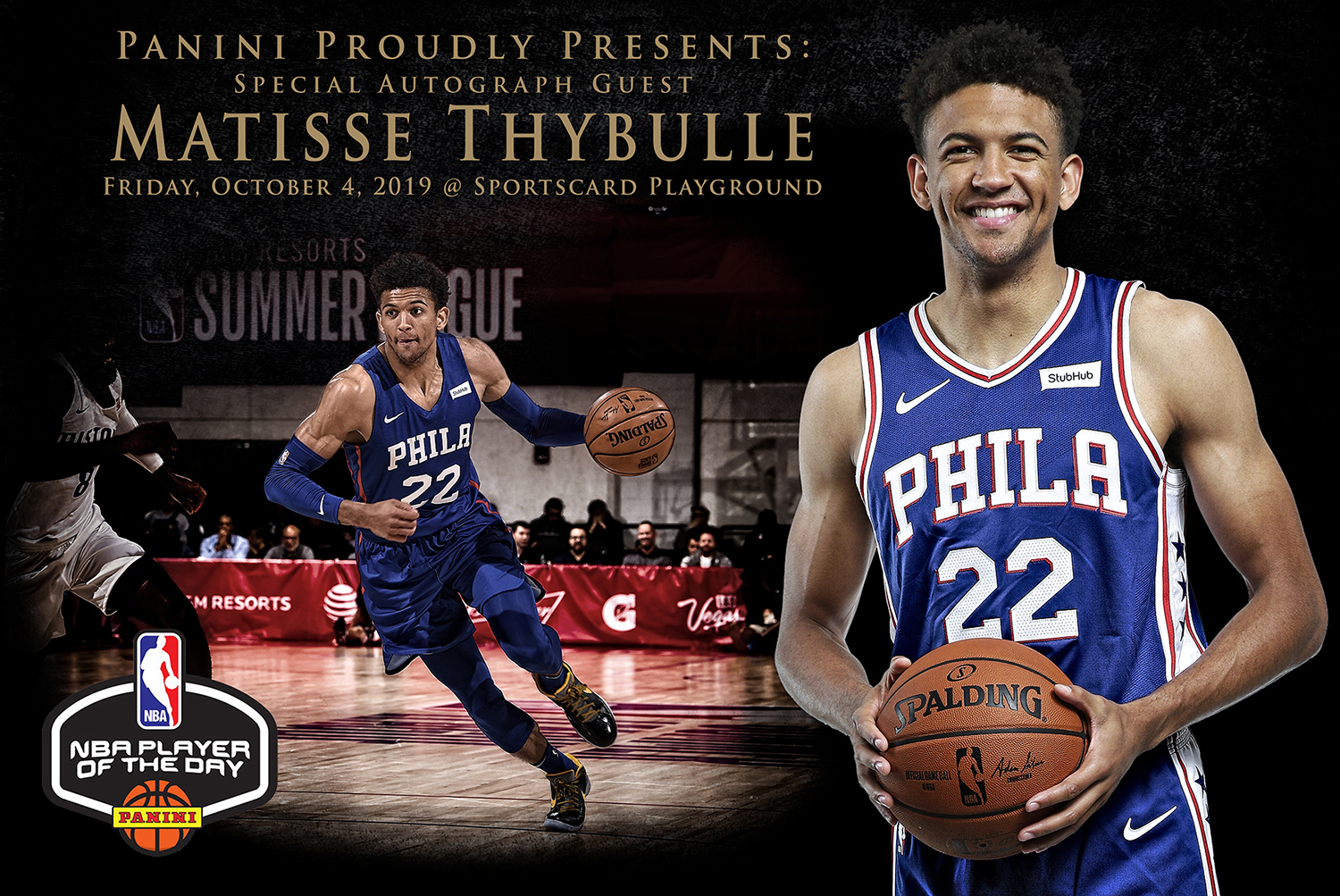 The Slacks got into collecting basketball cards together about two years ago and were immediately hooked when they pulled a Draymond Green autograph from one of the first packs they opened together. Quinn decided to take the hobby seriously when he heard about another Sportscard Playground customer who sold a Shohei Ohtani card online for $5,000. 
"After hearing about the Ohtani card, Quinn told me that he wanted to start his own business where he would sell basketball cards online, so we started to build our card inventory," said the elder Slack. "The problem is that we do not want to sell any of the cards. For us, first and foremost, it is about the fun of collecting and the unknown of what hits you are going to get when you open a box. As of now, Quinn and I have more than 5,000 cards."
Slack's favorite part of collecting with his son is when they pull legends such as Kareem Abdul-Jabbar, Dominque Wilkins, Dr. J., Artis Gilmore, George Mikan, Wilt Chamberlain, Scottie Pippen and others and he gets to share memories about the players he grew up watching.
Quinn is in the fifth grade in the Central Bucks County School District. He not only loves to collect basketball cards, but he also plays basketball as well as travel soccer. He plays a lot of Fortnite and NBA2K and, although he is a 76ers fans, his favorite all-time player is Kobe Bryant. He's also a big fan of Javon Carter. 
The centerpiece of the Panini NBA Player of the Day promotion is a poster featuring Panini card images of one player from each of the 30 NBA teams.  Each day, a different player on the poster is designated as the Panini NBA Player of the Day. Every time a collector purchases a pack of officially licensed Panini NBA trading cards and pulls the player of the day, they win a prize. Each week, stores conduct a drawing from the daily winners to award a weekly prize. Then, at the end of the month-long promotion, each store awards a grand prize to its store winner and enters them into the national sweepstakes. Quinn was selected from the nearly 400 shop winners.
Each participating shop received a free merchandise kit with all of the materials needed to run the promotion, including promotional posters, shopping bags, exclusive Panini NBA POD promo packs, top-loaders and One-Touches from Ultra Pro, and an exclusive Panini NBA POD autographed card slabbed by BGS and numbered. To learn more, visit the official Panini Player of the Day website.
Stay tuned to The Knight's Lance and the Panini America social channels for complete coverage of the grand-prize event.