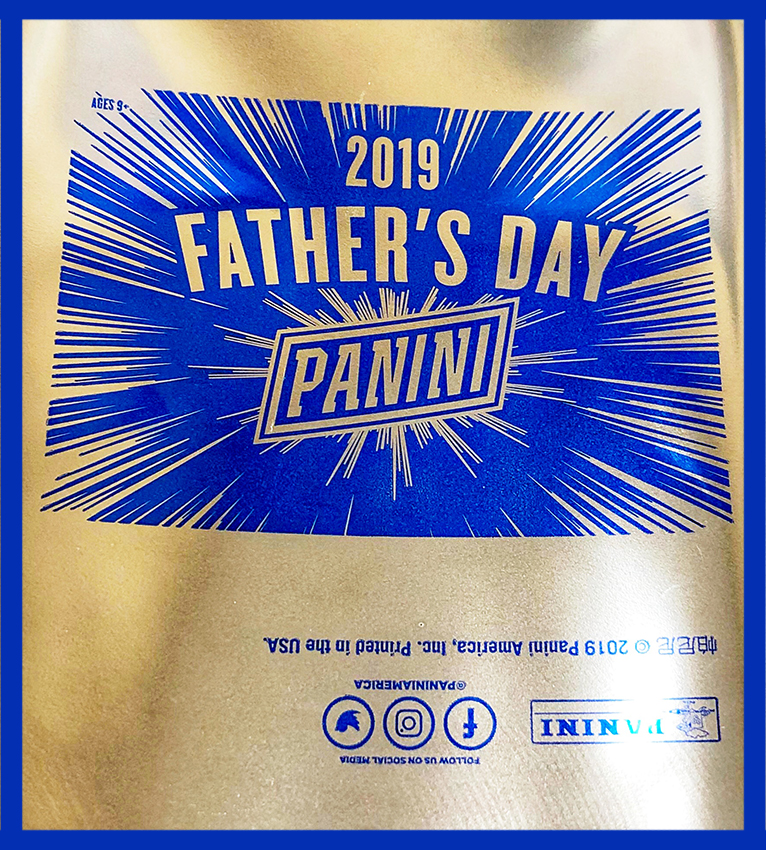 If the country's finest sellers of bad ties, "World's Greatest Dad" coffee mugs and designer boxers have experienced a significant slump in the last seven years or so (especially in the country's hottest collecting markets), well, we apologize. Indeed, since bursting onto the scene in the summer of 2012, Panini America's annual Father's Day hobby shop promotion has fundamentally altered the way kids and their moms shop for Dad on his special day.
With the bold introduction seven years ago of a wrapper-redemption program intended to replicate the wild success of the company's Black Friday promotion, Panini America officials transformed Father's Day — traditionally a sleepy Sunday afternoon in most of America's hobby shops — into a bona fide collecting holiday. Along the way, the program has strengthened the unique family bond that collecting creates between a father and his children.
Next week, the Panini America Father's Day phenomenon returns for 2019. Boasting a holiday-exclusive, multisport card set featuring a plethora of unique memorabilia and autograph inclusions, this year's edition is equipped to impress. 2019 Father's Day packs should start arriving in participating hobby shops next week. To help properly prepare you for this year's special set, we're kicking off preview coverage today with a comprehensive gallery below of the set's chase-worthy parallels, including popular Cracked Ice versions (numbered to 25) in addition to parallels numbered to 199, 50, 10 and one.
Enjoy the gallery and stay tuned for continued coverage of the Panini America 2019 Father's Day promotion, including extensive previews of the set's autograph and memorabilia inclusions. If there's not a participating Father's Day hobby shop in your area, stay tuned. We'll have packs available at the official online store of Panini America in the coming days.