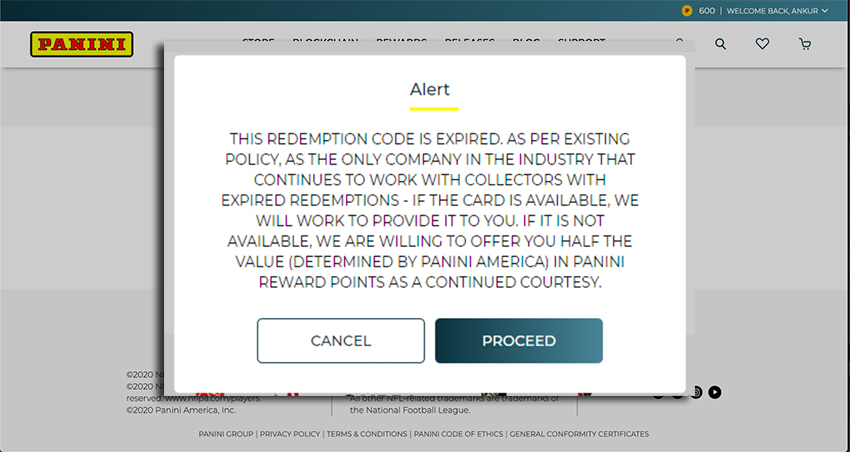 Since launching the company's new online Customer Service platform earlier this month, Panini America officials have been hard at work behind the scenes working out the kinks, fixing bugs and otherwise improving the overall platform to make it easier for users. One of the biggest improvements in this first wave of updates: Allowing users to input expired redemption cards, a benefit that had not been available at launch due to back-end dating-allowance issues when the platform initially launched.
Users no doubt will welcome this fix as part of the upgrade as well as other key fixes that include: Updated "Contact Us" information for inquiring about Redemptions, Factory Damage and Quality Assurance claims to the [email protected]email address; and updated Panini Technical Support dropdown menu options.
It's worth noting that the update allows Panini to continue to work with collectors in regards to expired redemptions (Panini America remains the only major trading card manufacturer who tries to honor expired redemption cards) and will continue to fulfill expired redemptions if we still have the actual card in stock; for cards that are no longer in stock, collectors will continue to receive 50 percent value in Panini Rewards Points as determined by Panini.
Company officials will continue closely monitoring usage of the new platform and will continue to update and improve the site as well as roll-out additional upgrades and features.