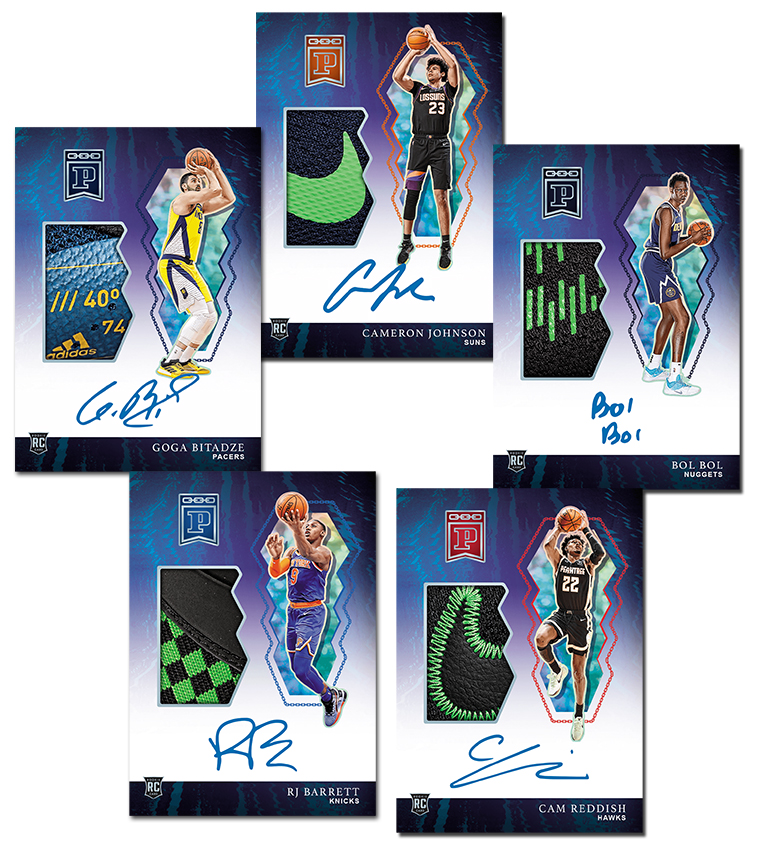 Week 3 of Panini Blockchain's new Digital NBA Sneaker Series launched this morning with five new digital cards — all 1/1s — featuring facsimile autographs and prime sneaker swatches from 2019-20 NBA rookies RJ Barrett, Cam Reddish, Bol Bol, Cameron Johnson and Goga Bitadze.
The five new cards — part of a 27-card set — launched earlier today in a Dutch Auction format. Card prices will drop incrementally until the card is sold. We offer a gallery of the cards that launched today below. Be sure to check back each week to find out which cards are releasing next.
Once collectors purchase their Digital NBA Sneaker Series Blockchain card through the Panini Blockchain site or using the Panini Direct app, they will be able to maintain ownership of the card but also have the ability to auction the card securely on the Panini Blockchain to another buyer. In addition, collectors can search the Panini Blockchain site for other auctions. In the near future, the Panini Blockchain site will offer additional functionality such as personal galleries, ownership histories for individual cards and more.