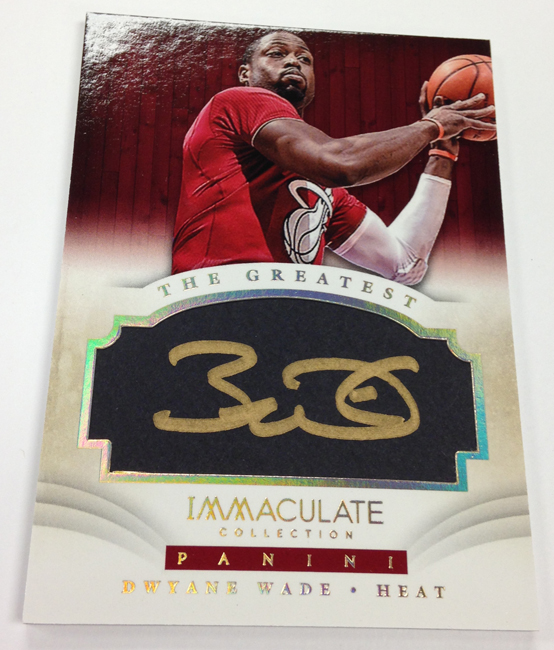 While the Immaculate Basketball brand will always be known as a haven for some of the most majestic NBA memorabilia cards created every year, that lofty reputation tends to obscure the fact that there are also some pretty epic on-card autograph inclusions in the product, too. This year, those include some striking gold-ink cards within the Scorer's Club, Elite Scorer's Club, The Greatest and Hall of Fame Heroes inserts.
As we continue our countdown to next Friday's release of 2013-14 Immaculate Basketball, today we fix our focus on the gilded greatness of those aforementioned inserts and the legends who signed them. Below, you'll find a quick gallery of some of the gold-ink highlights, including monster hits featuring the likes of Allen Iverson, Dwyane Wade, Kobe Bryant, Jerry West, Larry Bird, Magic Johnson, Shaquille O'Neal and many more.
Enjoy the preview and stay tuned to The Knight's Lance for continued pre-release coverage of 2013-14 Immaculate Basketball.