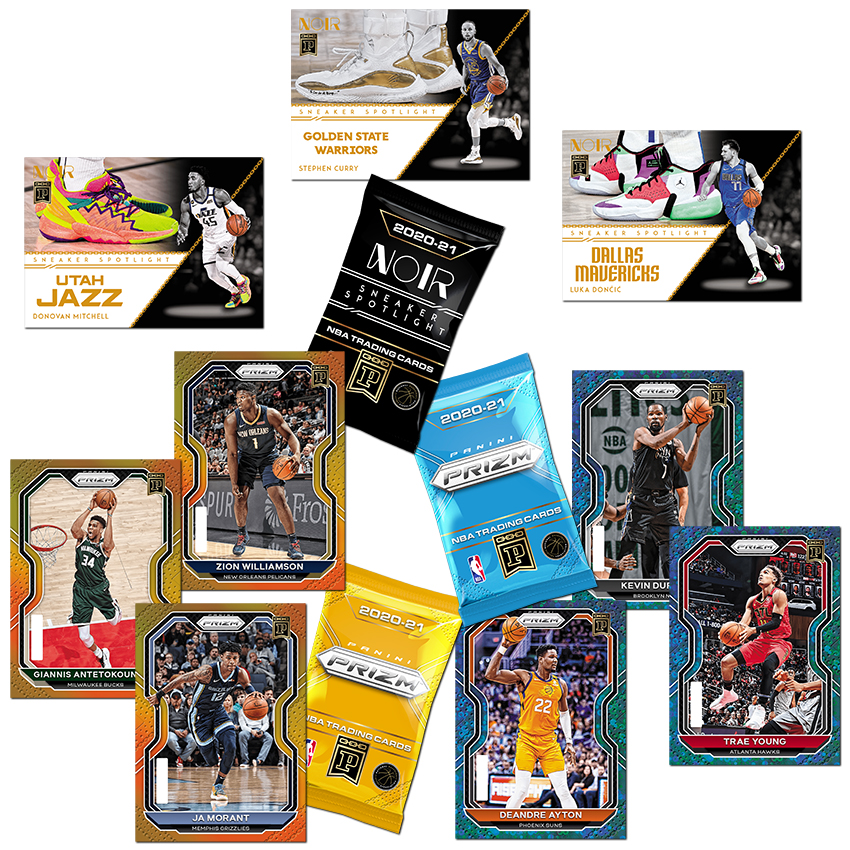 Panini America's popular and ongoing 2020-21 Prizm Basketball NFT Blockchain pack program continues its momentum surge next week with three highly anticipated drops that include the spectacular debut of the Sneaker Spotlight insert packs on Monday at 10 a.m., the debut of Blue Circle Prizm packs on Tuesday at 10 a.m. and the Gold Prizm packs on Thursday at 10 a.m.
Monday's Sneaker Spotlight packs feature two base 2020-21 Prizm Basketball NFT Blockchain cards and one Sneaker Spotlight insert numbered to 500. Tuesday's Blue Circle Prizm packs feature six base cards and two Blue Circle Prizms numbered to just 99 and Thursday's Gold Prizm packs feature nine base cards and one Gold Prizm numbered to only 10.
The popular Challenge insert contests will continue next week as well. For additional details on the Challenge program so far, check this out.
In addition to next week's three releases, frequent users of Panini America's Blockchain platform will start to notice several new enhancements to the website in the coming days, beginning with the ability for users to list cards starting at just $1 and to also increase bid amounts in $1 increments. In the coming weeks, users will also notice additional enhancements, including . . .
A revamped Marketplace

Combining the Auction and Public Gallery sections to form one big Marketplace.
Enhanced Search and Filter functionality of the new Marketplace.
A new Sales section on the Marketplace which will give users the ability to filter for specific cards and look up the sales history of their favorite inserts or parallels.

Clubbing Cards to show similar products in auctions

This will give users the ability to see all listings that are currently active for the same card as well as give them the ability to sort by Serial Number or Price.

The ability to list Packs in auction.
Here's a quick sneak peek at some of the cards that will be available in drops starting tomorrow. Enjoy and good luck.