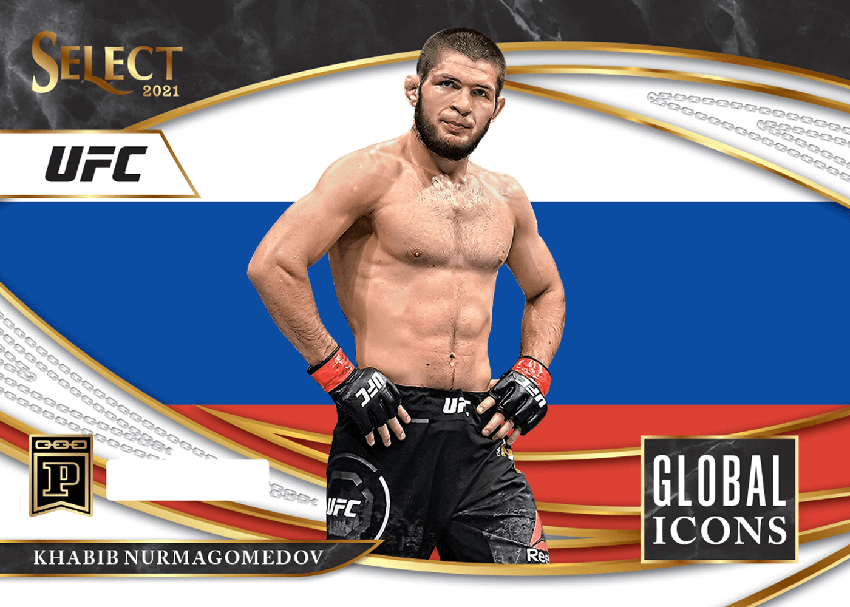 Panini America and UFC made history earlier today with the release of the first-ever UFC NFT trading cards with two distinct 2021 UFC Select NFT Blockchain drops: A base-pack launch at 10 a.m. CST and a Global Icons insert-pack drop at 3 p.m. Although the Global Icons drop was more limited than the base-pack drop, it's worth noting that it sold out in less than five minutes — which means the initial Challenge associated with today's releases could get heated.
In short, there's only one way for UFC fans and collectors to acquire the Global Icons card of UFC legend Khabib Nurmagomedov and that's by completing the inaugural UFC Select NFT Blockchain Challenge. Users have one week to compile the 10 NFTs required for this particular challenge (a mix of cards from today's base-pack and Global Icons drops). You can check out the 10 cards needed after the jump.
The Khabib Global Icons card will be minted after the completion of the challenge and will be limited to the number of Challenges completed.